McKendree University to Honor Outstanding Alumni During Homecoming Awards Ceremony Oct. 29
Accolades to include the Peter Akers Award, Loyal Service, Academy of Excellence, Rising Stars, Sports Hall of Fame

(LEBANON, Ill., September 1, 2022) – McKendree University will honor several of its accomplished alumni at its annual awards dinner on Saturday, Oct. 29 at the Regency Conference Center in O'Fallon, Ill. Chosen by the alumni board, the 2022 awardees have made their mark in their professions, communities and at their alma mater.

Peter Akers Award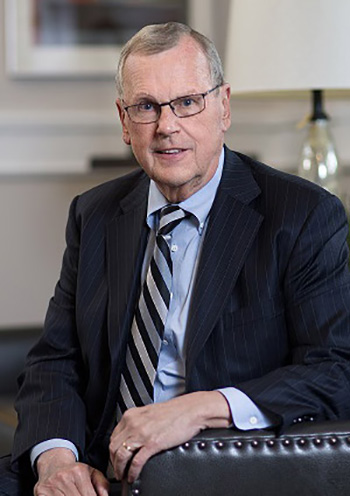 Edward "Ed" McGlynn of Brielle, N.J., will receive the highest alumni honor, the Peter Akers Award, which acknowledges professional success, outstanding service and loyalty. McGlynn graduated from McKendree in 1968, earning a degree in history. He was the founder and first president of Delta Phi Sigma and was also named to "Who's Who in American Colleges and Universities" during his senior year.

After graduating, McGlynn stayed in Illinois for two years while working as a labor relations representative for General Motors Corporation and was responsible for negotiating grievance settlements with the United Auto Workers of America. He later graduated from Seton Hall University Law School in 1974 and joined McGlynn, McGlynn & McCormack. He served as Planning Board Attorney for the Borough of Point Pleasant Beach for three years, then as the Borough Attorney until 1982. In 1982, McGlynn became Special Assistant Deputy Attorney General to then Attorney General Irwin I. Kimmleman and shortly thereafter became Executive Assistant Deputy Attorney general to General Kimmleman. As a result of his interaction between the governor's office and the Legislature, he was named Deputy Chief of Staff by Governor Kean.

State government experience prompted McGlynn to go into private practice of law in January 1990 after the end of Governor Kean's term, working extensively with the solid waste industry getting governmental licenses and governmental approval to continue operating in this state. In 1995, McGlynn formed ERM Government Affairs, Inc., working in tandem with The Alman Group, and specializing in traditional lobbying and government affairs along with a significant amount of business development for many clients.

In 2005, ERM Government Affairs became a private firm, where Ed serves as the Registered Government Affairs agent for a host of companies and organizations and also specializes in business development strategies. Ed is a member of the New Jersey and New York Bar Associations and is admitted to practice before the United States Third Judicial Circuit and the United States Supreme Court. He served as a member of the Board of Trustees of McKendree University until 2018.

While at McKendree, McGlynn met his wife, Jeanne, who graduated from the University in 1970, and they married in 1968. Together, they have two children, Michele D. Castor and W. E. Richard McGlynn; five grandchildren, Alexander Kay Castor, Cade Edward McGlynn, Liam Charles McGlynn, Keegan Richard McGlynn and Aiden Patricia (Diemont) McGlynn; and one great-grandchild, Aubree Michelle Castor. McGlynn enjoys playing golf and collecting stamps, and he still works as an attorney and government affairs representative. He is also a member of the William McKendree Society.

Loyal Service Award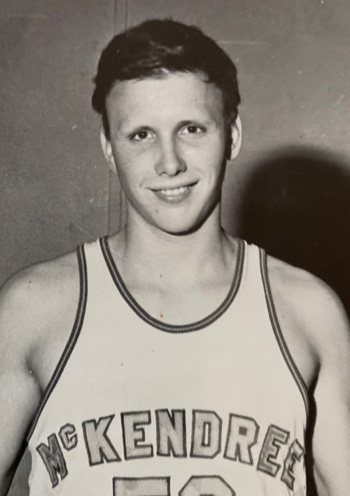 John Sanders of Rockford, Ill., will receive the 2022 Loyal Service Award. He graduated from McKendree in 1973 with a bachelor's degree in business administration. At McKendree, Sanders played on the men's basketball team and on intramural teams and was involved with Phi Beta Lambda/Investment Club and Delta Phi Sigma. He also served on the Inter-Society Council and was a resident assistant in Baker Hall.

Sanders earned his Master of Business Administration degree from Indiana University Bloomington in 1975 and became a Certified Public Accountant (CPA) in 1977. He worked for RSM McGladrey Pullen from 1975 until his retirement in 2015. He currently serves as the chief financial officer at Anderson Enterprises, LLC and also serves as a strategic partner for the Financial Executives International Rockford.

Sanders has been a loyal supporter of McKendree since 1975, joining the William McKendree Society in 1995 and the Dean's Circle of the Society in 1997 until he moved up to the President's Circle of the Society in 2005. He regularly contributes to the McKendree Bearcat Booster Club to further support Bearcat athletics. He serves on the board of directors for the Rockford Chamber of Commerce, Big Brothers/Big Sisters, Forest Hills Country Club and the Rockford Art Museum. He is also a member of the Lions Club and is on the finance committee at both Rockford University and the Rockford Country Club.

Sanders is married to his wife, Dr. Mary K. Sanders, and has two step-children, Donald Wicker and Deanne Wicker. His hobbies include golf and doing yard work.

Academy of Excellence

Four alumni will enter the University's Academy of Excellence for achievement, leadership and character in the following categories: social sciences, business, nursing and health professions, and community services. Honorees have made exceptional contributions to the honor and prestige of the University and have demonstrated the values imparted by a liberal arts education in their professions or chosen fields.

Social Sciences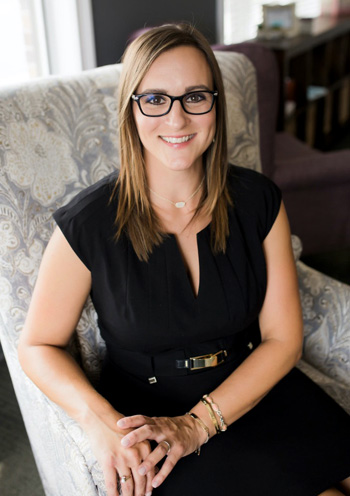 Kristin (Voegele) Kneedler of Collinsville, Ill., graduated from McKendree in 2003 with a bachelor's degree in psychology. On campus, she was the captain of the tennis team, a member of the psychology club and the speech and debate team, and volunteered at the Lyn Huxford Center for Community Service. She was also a delegate representative for the Technos International program in Japan and volunteered in Jamaican orphanages.

After graduation, Kneedler earned her master's degree in clinical counseling psychology with a focus in neurobiology from Brenau University. She is the CEO of Counselors Associates Ltd., a large-scale private psychotherapy group practice that she founded in 2010. She is a nationally board-certified counselor and a member of the Illinois Counseling Association and several local chambers of commerce. She is also an inaugural member of "100+ Women Who Care from the 618" and an annual investor in the Empower Illinois children scholarship fund.

Kneedler continues to serve McKendree by providing internships to students in the Masters of Counseling program. She also served as an adjunct professor for many years in the undergraduate school of psychology, the undergraduate school of sociology, the graduate school for counseling program and the School of Education.

Kneedler is married to her husband, Ryan. Together, they have four children: Bay, Parker, Kalen and Eli. Her hobbies include hiking, snow skiing, running, yoga, reading and playing with her children and two dogs, Nova and Oliver.

Business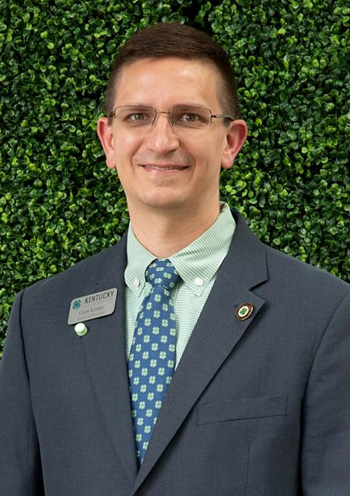 Glen Kinder of Eddyville, Ky., graduated from McKendree in 2002 with a degree in business administration economics and finance. While at McKendree, he was chosen as the Student Lincoln Laureate in 2002, was a regular volunteer for 4-H and the Second Chance Homeless Shelter in East St. Louis, Ill., and was a member of Alpha Phi Omega (APO), the nation's largest community service fraternity. Through his service to APO, Kinder has been recognized with a Distinguished Service Key at the Chapter Level in 2001, the Selection Level in 2008, the Alumni Association in 2019 and the Region Level in 2020.

Kinder earned his master's degree in business administration from Southern Illinois University – Edwardsville in 2005. He has worked for the U.S. Forest Service for 18 years and currently serves as the branch chief for the agency's Government Purchase Card (GPC) program. He is also the vice president for the Kentucky 4-H Foundation and the former director at Alpha Phi Omega National Service Fraternity. He was selected to be a part of the Illinois 4-H Hall of Fame in 2015, and in 2021, he and his wife were recognized by the Kentucky 4-H Foundation as a member of the Clover Heritage Society.

Since graduating from McKendree, Kinder has returned on several occasions to support the Presidential Scholarship interview and was also honored twice as an alum of the APO Chapter of the University. Kinder is married to his wife, Becky, and has one son, Quin, and one daughter, Finley.

Nursing and Health Professions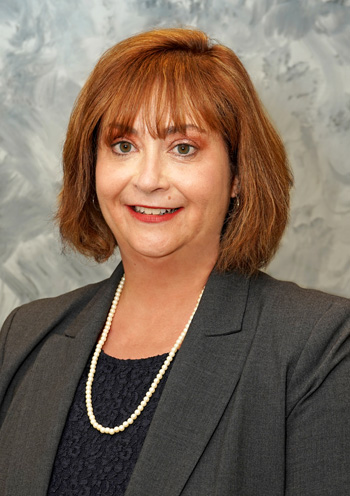 Regina Peterson of Mascoutah, Ill., graduated from McKendree in 2018 with a Doctor of Nursing Practice (DNP) degree in Ethical Leadership. Following the completion of her degree, Peterson became the chief nursing officer at HSHS St. Elizabeth's Hospital in Belleville, Ill. She continues to serve the University by mentoring nursing students for the BSN, MSN and DNP programs and providing preceptorship and clinical opportunities. She collaborated to help create the BSN and MSN cohorts at St. Elizabeth's Hospital, and she is a member of the nursing advisory council.

Peterson is married to her husband, Clifford Lee, and has two children: Brittany Peterson-Marx and Zach Peterson. She is active at her church, St. Nicholas in O'Fallon, Ill.

Community Services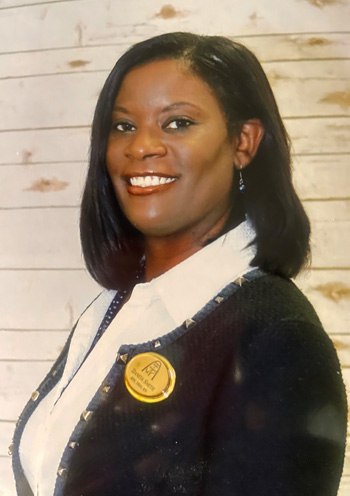 Danita Lynn Smith of Black Jack, Mo., graduated from McKendree in 2002 with a Bachelor of Science in Nursing (BSN) degree. She then graduated with a Master of Business Administration degree from Webster University in 2009.

Smith is the owner and founder of My Blooming Health, a mobile phlebotomy company in St. Louis since 2013. She started the mobile medical lab after she realized that many disabled and elderly patients were not monitoring and maintaining their health due to their homebound status, transportation issues or work conflicts. She is also a volunteer nurse with Health Protection & Education Services in University City, Mo.

Smith has won many awards, including the St. Louis American Foundation Excellence in Healthcare Award in 2017, the National Black Nurses Association Nurse Entrepreneur of the Year in 2021 and the Distinguished Alumni Award of Alton High School in 2021. She is involved with the Urban League Guild, St. Louis Care Alliance and many community health fairs.

Rising Stars

Rising Stars are McKendree University graduates of the past decade who have made significant achievements in their professions or chosen fields, and who have been highly involved with the University or their communities.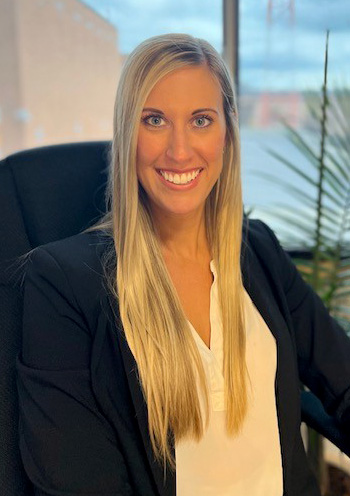 Airika (Tyler) Detmer of O'Fallon, Ill., graduated from McKendree in 2012 with a degree in sociology with an emphasis in criminal justice. She was active on the women's track and field and cross-country teams and was a member of the Senior Class Gift Committee as a student. She was also a student ambassador, an NSO group leader and UNI 101 peer mentor, and a member of the Alpha Kappa Delta Sociology Honor Society and Pi Gamma Mu Honor Society.

After McKendree, Detmer attended SIU School of Law and earned her JD in 2015. She began working in the St. Clair County State's Attorney Office as an assistant state's attorney in the juvenile division in 2017 and was named supervising assistant state's attorney within the division two years later. Currently, she serves in the felony division as an assistant state's attorney.

Detmer is married to her husband, Colin, and has one son, Bentley Detmer. She enjoys reading, running, traveling and spending time with her son and husband. She also is a former Junior Service Club member in St. Clair County and a former basketball coach for 4th-6th grade girls at Lewis and Clark Jr. High School in Wood River, Ill. She hopes to become an instructor or become involved on a committee at some point at McKendree as well.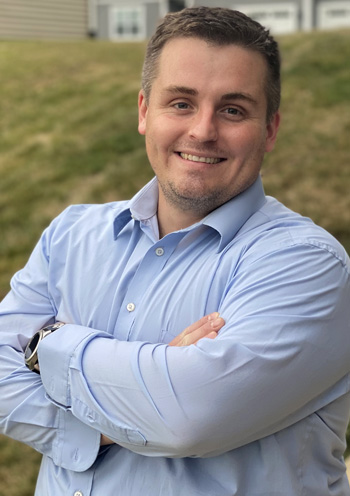 Ryan Vincent of St. Louis, Mo., graduated from McKendree in 2012 with a bachelor's degree in computer science. While at McKendree, Vincent was a student in the Honors Program who served as a tutor for the computer science and math department for three years, and he was actively involved in Alpha Phi Omega National Service Fraternity, the Association of Computing Machinery, Sigma Zeta, Phi Kappa Phi, Math Club, and homecoming court. He was recognized as an Active Collegians Engaged in Service (ACES) recipient for having volunteered more than 400 hours of service to communities, churches, schools and organizations. He also spent the summer of 2011 as a Research Experience for Undergraduates (REU) intern at the University of Houston to study automatic text summarization.

Following graduation, Vincent worked for DuPont Pioneer as a senior software developer, producing and maintaining numerous applications including some for iOS development. He also worked as the application architect on a scrum team and was the direct supervisor of three other developers. In 2014, he joined fellow McKendree computer science alumnus and member of the Academy of Excellence, Bud Albers '86, at his start-up company, Recursive Labs, in Wildwood, Mo. He started as the technical lead and architect for Recursive Labs' Visual Engagement platform. Recently, he was promoted to Vice President of Engineering.

Vincent regularly presents leadership development courses to college students across the country for Alpha Phi Omega. A member of the William McKendree Society, Vincent also co-presented a discussion about career opportunities to the computer science department at McKendree and is the advisor to the Alpha Phi Omega group on campus. He has led and completed an effort to digitize leadership courses for APO in response to COVID-19 and was elected as the Alpha Phi Omega Section 49 chair for three years.

Vincent is married to wife and fellow McKendree alumna, Jennifer (Melusky) Vincent '15, and has two children: Lucas and Olivia, with another daughter due in September.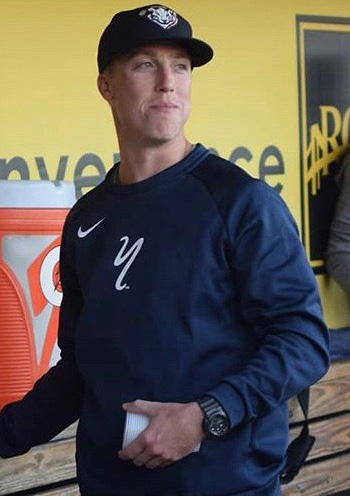 Jon Becker of Effingham, Ill., graduated from McKendree in 2013 with a degree in athletic training. As a student, he was a member of the men's golf team and was active in the University's chapter of Fellowship of Christian Athletes, Student Government Association, New Student Orientation, intramural sports, and volunteered for Special Olympics and McKendree Race Day. He is a member of Iota Tau Alpha and Phi Kappa Phi. While earning his Athletic Training Certification (ATC), Becker earned Honor Student of the Year from the nationally-acclaimed program.

After graduation, Becker earned a position as head athletic trainer for all varsity athletics at Nashville Community High School in Nashville, Ill. He currently serves as an athletic trainer with the Hudson Valley Renegades, the High-A affiliate team in the New York Yankees organization.

Becker enjoys golf, fitness, attending concerts, and playing cards and board games with his family.

Entering the McKendree Bearcat Sports Hall of Fame in 2022 are Ricardo Harris, class of 2003, football; Amy (Quirin) Kremmel, class of 2009, softball; Dylan Mueth, class of 2014, men's hockey; and the 2002-2003 men's basketball team.

To learn more or to nominate worthy Bearcats for the 2023 Alumni Awards, visit www.mckendree.edu/alumniawards.
-McK-