New McKendree Metro Rec Plex to be Built in O'Fallon
Ice Rink, Aquatic Center to Serve University, IceHawks Hockey, Local Teams and Residents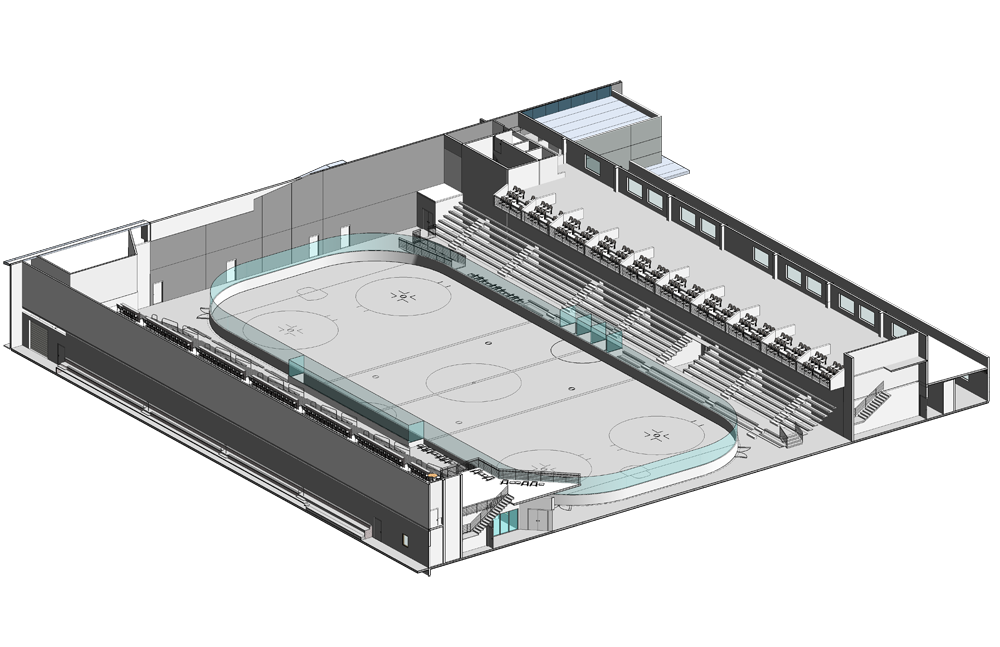 (LEBANON, Ill., November 6, 2014) — A new recreation complex to be built in O'Fallon, Ill., will be the future home of McKendree Bearcat hockey and water sports. Real estate developer Dean Oelze, of Nashville, Ill., announced plans on Nov. 5 for the proposed 45-acre commercial development at the corner of Scott-Troy Road and Illinois Route 50, to be known as The Four Points Center. It will consist of recreational, retail, professional, and hospitality-oriented businesses and will be anchored by a proposed recreational facility, the McKendree Metro Rec Plex.

The public facility will include two NHL-sized ice rinks, aquatic center, fitness area and other amenities. The McKendree Metro Rec Plex is expected to serve as a regional hub to host swimming, hockey and ice skating tournaments. The facility and its amenities will be open to the public with the purchase of a membership or daily admission.

The aquatic center will include a competition pool with dive well and a zero-entry recreation pool. The recreation pool will also have four practice lanes and will be utilized for water aerobics classes and swim lessons. The fitness area will include a half court gymnasium, free weights, a walking track, and numerous pieces of cardio equipment. The sports complex will also have party rooms and conference facilities available for birthday parties or company retreats.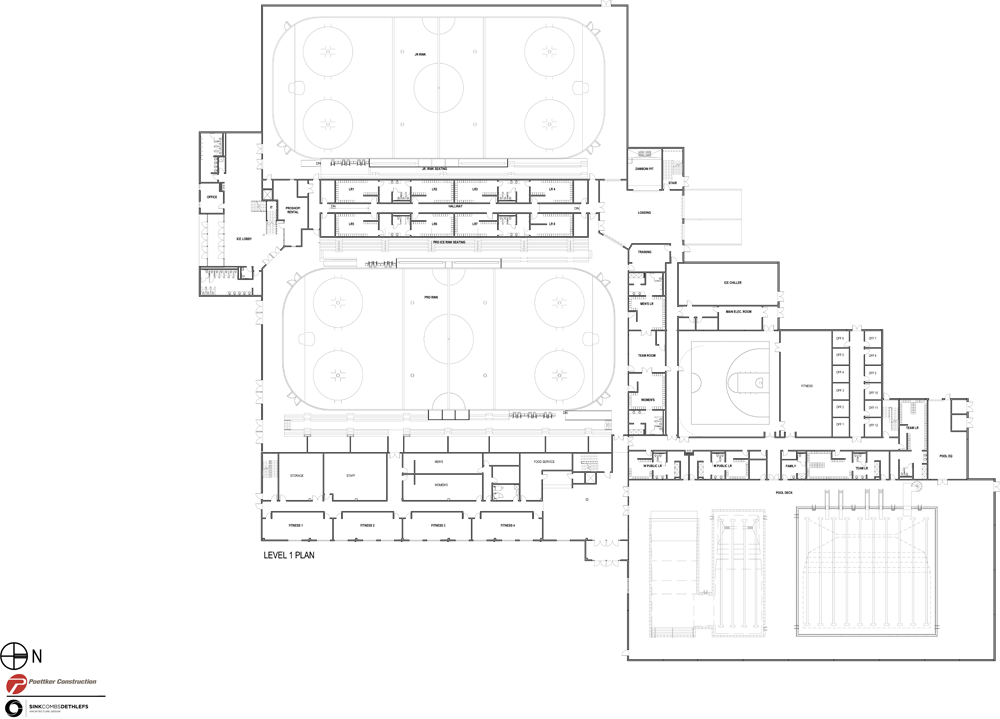 Primary users will include the McKendree University Bearcat athletic teams and the Southern Illinois IceHawks youth hockey organization. McKendree will use the facility to host its existing men's hockey team as well as a new women's team and a second men's team.

The aquatic center will become the home of future McKendree Bearcat swimming, diving, water polo and synchronized swimming teams. The pool is expected to regularly host regional swimming and diving events at the collegiate and club level. The facility will also serve as a year-round facility for competitive swimming programs for all ages.

"We are very excited about the McKendree Metro Rec Plex and the many opportunities it will provide McKendree University to expand and develop women's and men's NCAA water sports, and ice hockey programs. In addition, the Rec Plex will allow us to offer a wide variety of recreational activities to our students, faculty and staff," said Dr. James Dennis, university president. "This new venture has allowed the developer, McKendree University, the City of O'Fallon, and the Ice Hawks to partner on an important venture that will benefit all of the principal parties and greater population in this region."

According to Oelze, construction could begin late this year, barring any complications, and is expected to take eight to 12 months.