McKendree Debaters Dominate at Webster
(LEBANON, Ill., December 9, 2014) — The McKendree University speech and debate team closed its fall semester of competition with a dominant performance, winning team sweepstakes and sweeping the top team awards in the junior division at Webster University's Study Break debate tournament.

Six colleges and universities attended on Dec. 7, including University of North Georgia, Evangel University and Crowder College. Representing McKendree were juniors Lauren Apetz, Christin Austin, Blake Fulton, Spencer Marcum, Quinn McRoberts and Will Rieger; and first-years Alex Baldwin, Beth Graham, David Junge, Adam Kaul, Ariel Rodriguez and Gage Simmons. Also attending were three prospective students: Kalli Morris and Mackenzie Schuessler of Mascoutah High School; and Adeja Powell of Belleville East.

In the junior division, the teams of Kaul-McRoberts and Baldwin-Simmons posted perfect 4-0 records, taking first and second place, respectively. Additionally, the team of Graham-Junge went 3-1 to take third place, while Austin-Marcum finished seventh with an even record. Kaul won top speaker, while McRoberts, Baldwin, and Simmons placed second, seventh and eighth, respectively.

In the junior division, the team of Apetz-Fulton went 4-0 to advance to finals and finished second after losing on a split decision. The team of Rieger-Rodriguez were 10th after going 2-2. Morris and Powell won their practice debate.

McKendree will open its spring season of competition with the Mile High parliamentary debate tournament at the University of Utah and the Hell Froze Over speech swing at Bradley University on Jan. 9-11.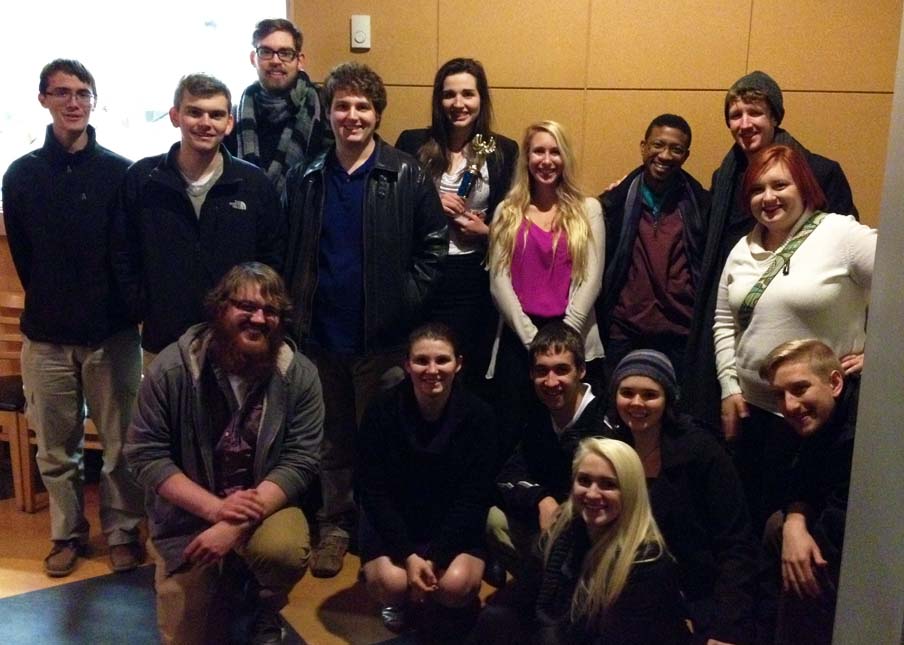 Front row: Gage Simmons, Ariel Rodriguez, David Junge, Mackenzie Schuessler, Beth Graham, Brent Nicholson
Back row, Adam Kaul, Alex Baldwin, Blake Fulton, Will Rieger, Lauren Apetz, Kalli Morris, Lance Allen, Quinn McRoberts, Amanda Walker.