Bearcats Unleashed: Approved for Active NCAA Division II Membership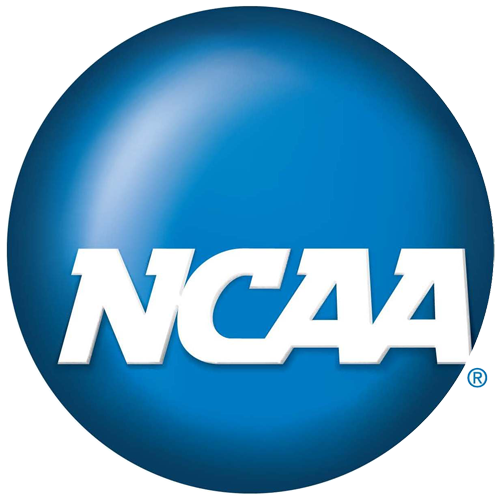 By Angela (Grossmann) Roewe '99

On Friday afternoon, McKendree University learned that it is approved for active Division II status in the National Collegiate Athletic Association (NCAA) and is eligible to compete for regular-season conference championships and qualify for postseason play effective Sept. 1.

Director of Athletic Chuck Brueggemann and President Dr. James Dennis received official notice of the University's approval from NCAA officials. Friday's announcement marked the end of a three-year process that began in July 2010 when the NCAA granted the institution candidacy status.

"McKendree University is delighted to become full members of NCAA Division II," said Dennis. "We are honored to be a part of this organization. The competitive challenges will be great and our student-athletes will have the advantage of competing at a high level. This moment would not have been possible without the hard work of a dedicated athletics staff who all made contributions to reaching this important milestone."

"Today marks a great day for our student-athletes, the McKendree community and our fans," said Brueggemann. "Our coaches, staff and student-athletes have worked hard to make this moment a reality. This is the beginning of a new era in the long and storied history of McKendree athletics."

McKendree's active membership in NCAA Division II will allow the institution to subscribe to the National Letter of Intent, apply for enhancement funds for improvements within the athletic department, and earn the right to compete for national championships.

Brueggemann says a lot of planning and changes have gone into making this historic moment happen, which promises to bring a whole new level of attention to the University. "As an alum or student, you and your school are defined by who you play with, so the NCAA Division II designation has increased the status of the university," he said. "Everyone knows the NCAA brand. We will begin to draw students, athletes, coaches, and staff from all over the country. Every day is a great day to be a Bearcat and today is particularly special."

The transition process required a number of conditions be met starting with the hiring of a full-time NCAA compliance officer, who played a key role in guiding the coaches through the ins and outs of the NCAA rulebook. All the coaches had to pass tests regarding NCAA rules before they could start recruiting. McKendree also designated a senior women's administrator, produced a compliance handbook, updated the existing student-athlete handbook and produced an annual report. The University created several new committees in relationship to NCAA Division II issues, most notably a Student-Athlete Advisory Council (SAAC) which is comprised of one student-athlete from each of the institution's sports and a gender equity committee. McKendree also initiated a graduate assistant program for coaches, made facility upgrades and expanded sport offerings.

The campus has also invested in several facility upgrades, including a makeover to improve the playing surface on the softball field; the addition of lights on the softball field; installation of new wireless scoreboards on the football, baseball, and softball fields; the addition of new locker rooms for basketball; and the renovation of office and teaching spaces in the Melvin Price Convocation Center and Bearcat Hall.

The University is also in the planning stages of a new 7,500-square foot wrestling room as a dedicated practice facility and a 7,500-square foot strength and conditioning facility with state-of-the-art equipment, with the intent to occupy both of the centers in the fall of 2013. "As a Division II university, we know our student-athletes must be faster, stronger, and more athletic than before, so giving them a new center with new equipment will better prepare them for competition at the Division II level," noted Brueggemann. "We also have hired a full-time strength and conditioning coach to assist in the development of these student-athletes."

McKendree has seen amazing growth in the amount of intercollegiate athletic sport offerings over the past 20 years. In 1993, the Bearcats had six teams, compared to 24 teams today. Four new sports have been added since the Bearcats wrapped up membership in the National Association of Intercollegiate Athletics (NAIA) in 2010-11 and started the transition process into NCAA Division II, including women's lacrosse, women's wrestling, co-ed bass fishing, and men's volleyball.

The women's lacrosse team completed its inaugural season this spring under the leadership of former U.S. Lacrosse team member Brittany Poist. The men's volleyball program will start competing in January 2014 and has been accepted into the Midwestern Intercollegiate Volleyball Association, playing at the NCAA Division I level. "We will be playing great competition such as Ball State and Ohio State," Brueggemann said. The women's wrestling team is also scheduled to start competing during the 2013-14 academic year. Twenty to 25 women wrestlers are expected to be enrolled by fall. The squad will compete as a member of the Women's College Wrestling Association during its inaugural season.

Bearcat athletes have also continued their tradition of academic excellence in the classroom. Nine teams were recognized on the 2012-13 Team Academic All-GLVC Award list, 159 student-athletes were named to the Academic All-GLVC squad, and 17 non-GLVC athletes were honored for their outstanding academic efforts by their respective organizations. The men's and women's tennis programs shared the honor as the top academic teams in the conference with each boasting a 3.77 grade-point average.

With the move to Division II, McKendree is pleased to be part of one of the strongest athletic and academic Division II conferences in the country. In 2012-13, the Bearcats officially began competing as members of the Great Lakes Valley Conference (GLVC). The 16-member conference is divided into two divisions. For seven sports (baseball, men's & women's basketball, softball, men's & women's tennis, and volleyball), McKendree will compete in the East Division along with Bellarmine University, University of Illinois Springfield, University of Indianapolis, Lewis University, Saint Joseph's College, University of Southern Indiana, and University of Wisconsin-Parkside. The West division is comprised of Drury University, Maryville University, University of Missouri S&T (formerly Missouri-Rolla), University of Missouri-St. Louis, Quincy, Rockhurst University, Truman State University, and William Jewell University.

Check out mckbearcats.com for more information about the transition, season previews, and upcoming schedules.