McKendree Grads Get a High Return on Investment, According to Affordable Colleges Online Analysis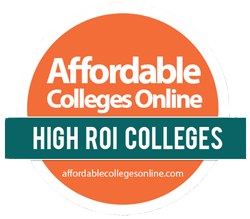 Lebanon, Ill. — McKendree University is among Illinois's top colleges and universities offering the greatest lifetime return on investment (ROI), according to AffordableCollegesOnline.org (AC Online), a resource for college affordability and financial aid information. Graduates of the institutions listed enjoy the largest earnings gap between non-degree holders over 30 years, and earn more on average than graduates from other Illinois institutions, says AC Online.

McKendree's ROI of $425,500 is 24th of the 39 schools to make the list, which is posted on the website affordablecollegesonline.org/online-colleges/illinois. AC Online analyzed 315 public and private not-for-profit institutions, using the following criteria for consideration as a "High ROI College":


• Fully accredited
• Public or private
• Four-year, degree-granting institution
• ROI according to PayScale's 2013 College Value Report

It compiled a list of schools meeting these criteria by using the following authoritative data sets:

• National Center for Education Statistics, the primary federal entity for collecting and analyzing data related to education.
• Integrated Postsecondary Education Data System, the primary federal source for data on colleges, universities, and technical and vocational postsecondary schools.
• Carnegie Classification, a framework widely used in the study of higher education.
• Payscale.com, a salary data collection organization.

"These are important lists for prospective students to consider," said AC Online founder Dan Schuessler. "We've sifted through comprehensive data sources to find colleges and universities in Illinois that offer a high quality education with consistent, long-term payoffs in the workplace. We aim to educate so that potential students are aware of their options for obtaining a degree and, most importantly, for paying for one. What are the most affordable options – online study, two-year, four-year, public or private colleges? What financial aid options are available and what pitfalls should you avoid? Our goal is to keep our finger on the pulse of college-related issues, the latest research, how the government is responding, and help students analyze their options."
-McK-