Carstens and Turner Join McKendree Board of Trustees
Lebanon, Ill. — The McKendree University welcomes two new trustees to its board, Barbara Klingelhoefer Carstens, of Waterloo, and Mark Turner, of Swansea.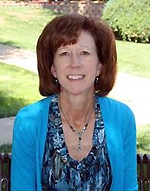 Carstens is a vice president and loan officer at the Bank of O'Fallon, where she has worked since 1998. She is active in the Rotary Club of O'Fallon, National Foundation for Ectodermal Dysplasia, John Sheehan Volleyball Scholarship Foundation, and St. Paul United Church of Christ in Waterloo.

The Mascoutah native earned a business administration degree from McKendree in 1986. A member of its Hall of Fame, she helped lead the Bearcat volleyball team to a fifth place finish at the 1985 NAIA National Tournament and was selected as an Academic All-American.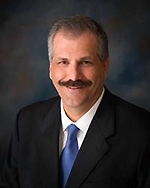 Turner has served as the chief executive officer of Memorial Hospital in Belleville since 2006. He came to the Metro-East from North Carolina, where he was the vice president of operations at a similar-sized community hospital for 10 years. At Memorial, he oversaw the construction of a $25 million orthopedic and neurosciences building, completed in December 2011. He now provides leadership for the construction of a new 94-bed, $118 million satellite hospital in Shiloh.
-McK -