Commitment to Service Earns Courtney Motl a Newman Civic Fellow Award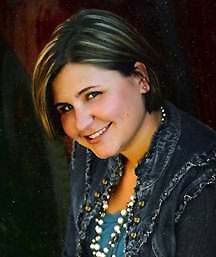 Lebanon, Ill. — Courtney Motl, a McKendree University campus leader in community service and academics, has been chosen a 2012 Newman Civic Fellow. The award recognizes 162 inspiring college students from 32 states who are working to find solutions for the challenges facing their communities.

Motl, a junior psychology major from Glen Carbon, Ill., co-coordinates the university's service program at the Family Living Center, a transitional housing shelter in East St. Louis for homeless women and children. She is currently vice president of service for McKendree's chapter of the Alpha Phi Omega national serice fraternity; president of Campus Ministries; and office coordinator for the Lyn Huxford Center for Community Service on campus. She has spent all three of her spring breaks on mission trips, serving communities in Virginia, Chicago and recently, Costa Rica.

In addition to her mission work, her studies, and a part-time job in the Madison County Circuit Clerk's Office, Motl finds time to be one of McKendree's most active volunteers. She is a volunteer with the service groups Breakfast Ministry and Urban Fishing, a peer mentor for new student orientation, a student ambassador and a math tutor.

"Courtney is successfully blending academics and co-curricular activities into a well-rounded educational experience," said Dr. James Dennis, McKendree University president. "She has the intellect, motivation, leadership skills and commitment to be successful – indeed, she is already a proven leader."

"These students represent the next generation of public problem solvers and civic leaders. They serve as national examples of the role that higher education can—and does—play in building a better world," noted Campus Compact Board Chair James B. Dworkin, chancellor at Purdue University North Central.

The award is named for one of the founders of Campus Compact, a national coalition of almost 1,200 college and university presidents—representing over six million students—who are committed to educating students for civic and social responsibility. "Dr. Frank Newman had a tremendous impact on American education and its role in the development of citizens who are eager and prepared to make a difference," explained Campus Compact President Maureen Curley. "This new group of Newman Civic Fellows would have inspired him. They are reflections and affirmations of his life's work."

For more information, visit www.compact.org.
- McK -