'The Met at the Hett' Announces its 2011-12 Opera Season
8/10/2011

Lebanon, Ill. — The New York Metropolitan Opera is as near as McKendree University's Hettenhausen Center for the Arts, which has announced its "Met at the Hett" series for the 2011-12 season. Enjoy "The Met: Live in HD" simulcasts in casual comfort from a "better-than-front-row seat" much closer to home!
This season's 11 performances include six new productions, featuring many of the world's greatest singers and conductors. For detailed descriptions of each program, visit the website metopera.org. Programs and casting are subject to change.
Tickets go on sale Sept. 1 for the Peabody and Emmy award-winning series, which runs from Oct.15 to Apr. 14. General admission seating for each "Met at the Hett" opera is $18 adults, $15 seniors, and $10 children and full-time students with ID. To purchase tickets, go online to theHett.com, or call the box office during weekday business hours at 618-537-6863. Personal checks, cash and major credit cards are accepted.
All broadcasts begin at noon, except where indicated, on the following Saturdays:
Anna Bolena (Donizetti), Oct. 15: Anna Netrebko opens the Met season with her portrayal of the ill-fated queen driven insane by her unfaithful king. She sings one of opera's greatest mad scenes in this Met premiere by David McVicar. Marco Armiliato conducts.
Don Giovanni (Mozart), Oct. 29: Mariusz Kwiecien brings his youthful and sensual interpretation of the timeless anti-hero to the Met for the first time, under the direction of Tony Award-winning director Michael Grandage, with James Levine conducting.
Siegfried (Wagner), Nov. 5, 11 a.m.: In part three of the Ring, Wagner's cosmic vision focuses on his hero's early conquests, while Robert Lepage's revolutionary stage machine transforms itself from bewitched forest to mountaintop love nest. Gary Lehman sings the title role, with Deborah Voigt as Brünnhilde and Bryn Terfel as the Wanderer. Maestro James Levine conducts.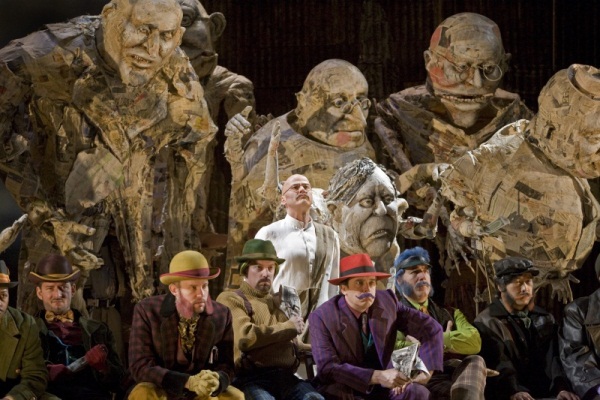 Satyagraha (Glass), Nov. 19: This visually extravagant production returns for an encore engagement. Richard Croft once again is Gandhi in Philip Glass's unforgettable opera.
Rodelinda (Handel), Dec. 3, 11:30 a.m.: Renée Fleming reprises the title role, joined by Stephanie Blythe and countertenor Andreas Scholl. Baroque specialist Harry Bicket conducts.
Faust (Gounod), Dec. 10: Jonas Kaufmann is in the title role, with René Pape as the devil and Marina Poplavskaya as Marguerite, in Gounod's classic retelling of the Faust legend. Tony Award-winning director Des McAnuff updates the story to the first half of the 20th century. Yannick Nézet-Séguin conducts.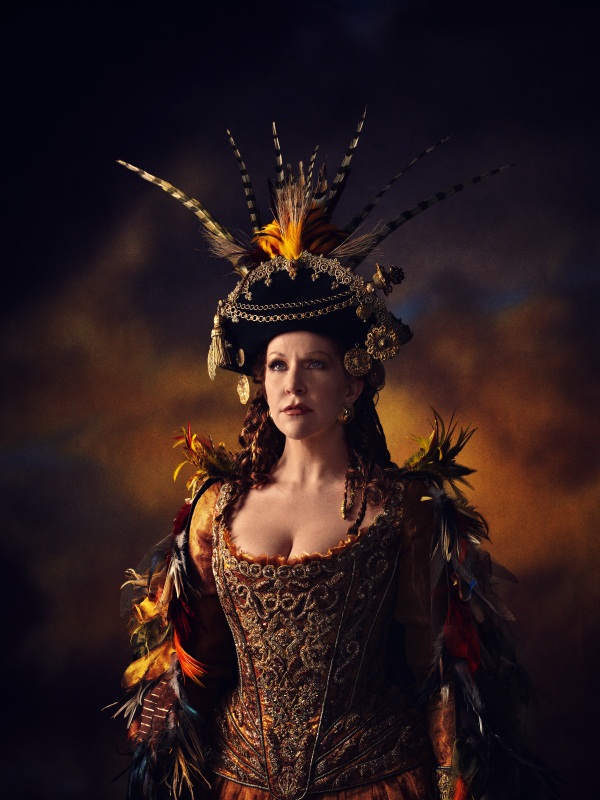 The Enchanted Island (Handel, Vivaldi and others), Jan. 21, 2012: In one extraordinary new work, opera lovers can experience the world's best singers, glorious music of the Baroque masters, and a story drawn from Shakespeare. In The Enchanted Island, the lovers from A Midsummer Night's Dream are shipwrecked on the other-worldly island of The Tempest. The work showcases arias and ensembles by Handel, Vivaldi, Rameau and others. Conductor William Christie leads an all-star cast.
Gotterdammerung (Wagner), Feb. 11, 11 a.m.: With its cataclysmic climax, the Met's new Ring cycle, directed by Robert Lepage, comes to its resolution. Deborah Voigt stars as Brünnhilde and Gary Lehman is Siegfried—the star-crossed lovers doomed by fate. James Levine conducts.
Ernani (Verdi), Feb. 25: Angela Meade takes center stage in Verdi's thrilling early gem. Salvatore Licitra is her mismatched lover, and all-star Verdians Dmitri Hvorostovsky and Ferruccio Furlanetto round out the cast.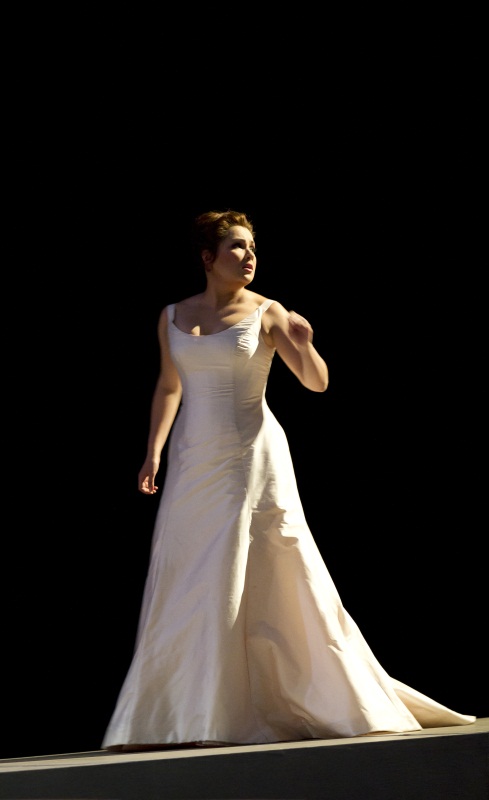 Manon (Massenet), Apr. 7, 11 a.m.: Anna Netrebko's dazzling portrayal of the tragic heroine in Laurent Pelly's new production travels from the Royal Opera House in London. Principal Guest Conductor Fabio Luisi is on the podium.
La Traviata (Verdi), Apr. 14: Natalie Dessay will put on the red dress in Willy Decker's stunning production, in her first Violetta at the Met. Matthew Polenzani sings Alfredo, Dmitri Hvorostovsky is Germont, and Principal Guest Conductor Fabio Luisi returns to the podium.
-McK-
The Russel E. and Fern M. Hettenhausen Center for the Arts—"The Hett"—is Southern Illinois' premier performing arts venue, presenting world class dance, drama, classical music and jazz. The 488-seat auditorium is located on the McKendree University campus in Lebanon, Illinois, 25 miles from downtown St. Louis. www.theHett.com