The Hett Announces its 2011-12 Entertainment Season
7/5/2011

Lebanon, Ill. — The Hettenhausen Center for the Arts announces its 2011-2012 season, an eclectic lineup of returning favorites and exciting performers making their Hett debut. Preview video
All programs are open to the public and held at the 488-seat performing arts center on the McKendree University campus in Lebanon, Ill.
"The popularity of 'McKendree Presents' continues to grow. In our sixth season, we do expect many sellouts," said Peter Palermo, director of the Hett.
Ticket prices vary and range from $5 for children to $22 for adults, with discounts for seniors and students. Many programs are free, including the Distinguished Speaker Series, films, and several concerts. Reserved seats for all programs will be available Sept. 1 online at theHett.com, the box office, or by calling (618) 537-6863 (1-800-BEARCAT, ext. 6863).
The new entertainment season features the following: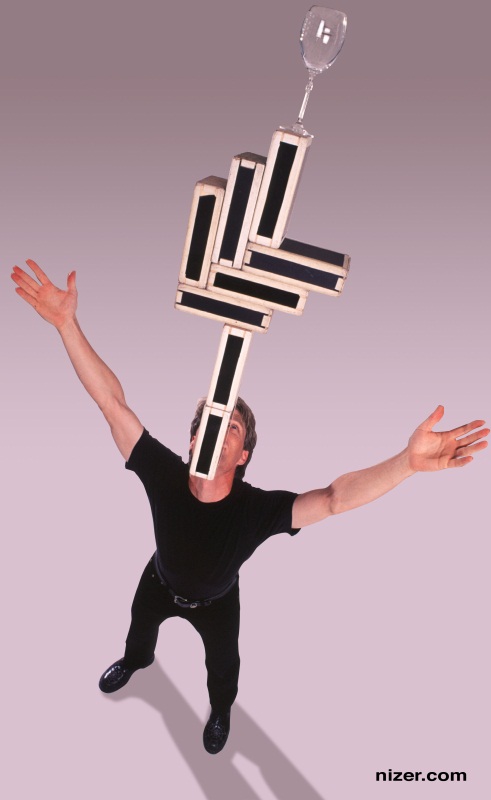 Sept. 18, 3 p.m.: Mark Nizer performs outrageous comedy daredevil juggling in 3-D.
Oct. 2, 3 p.m.: The Glenn Miller Orchestra combines modern selections with the original bandleader's arrangements from the 30's and 40's. (SOLD OUT)
Oct. 15 and Apr. 27, 7:30 p.m.: The Belleville Philharmonic Orchestra with the McKendree University Choir is the nation's second oldest, continuously operated symphony orchestra.
Oct. 21, 7:30 p.m.: The Lettermen return by popular demand, in three-part harmony for homecoming weekend. (SOLD OUT)
Nov. 12, 7:30 p.m.: Riders in the Sky are Grammy-winning masters of the Western sound, enjoyed worldwide by cowboys and cowgirls of all ages. (SOLD OUT)
Dec. 1, 7:30 p.m.: Jane Monheit: Jazz for the Holidays presents the gifted vocalist and Grammy nominee's interpretation of great songs, a favorite among jazz and cabaret fans.
Dec. 5, 7:30 p.m.: United States Air Force Band of Mid-America salutes the holidays in a free concert. (SOLD OUT)
Dec. 17, 2 p.m.: COCA's Ballet Eclectica Presents "Little Dancer" is an imaginative tale of a statuette who comes to life and finds herself inside famous works of art.
Jan. 25, 2012, 7:30 p.m.: Dailey and Vincent debut at the Hett after winning the International Bluegrass Music Association's Entertainer of the Year Award for a third straight year.
Feb. 4, 7:30 p.m.: Ballet Memphis's performance is funded in part by the National Dance Project of the New England Foundation for the Arts.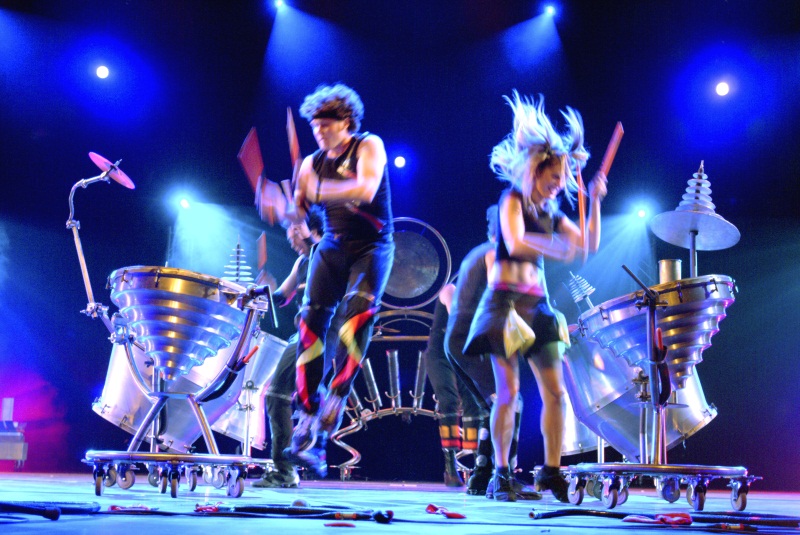 Feb. 28, 7:30 p.m.: Aquila Theatre Company presents "Macbeth" in a fascinating and challenging reinterpretation of Shakespeare's brutal tale of murderous ambition.
March 8, 7:30 p.m.: ScrapArtsMusic delivers intricate rhythms with athletic choreography on percussion instruments made from industrial scrap.
March 17, 2 p.m.: Belleville Philharmonic Youth Orchestra
March 22, 7:30 p.m.: Soweto Gospel Choir, a two-time Grammy winner, embodies the evocative sounds of South Africa, full of vibrant color, rhythm and rich harmony.
Apr. 22, 3 p.m.: World Champion Trinity Irish Dancers, traditional Celtic dance. (SOLD OUT)
Admission is free to the following concerts:
Nov. 14 and March 19, 7:30 p.m.: Saint Louis Symphony Mondays feature Symphony members in smaller, chamber ensembles.
Sunday, May 6, 3 p.m.: Saint Louis Symphony Youth Orchestra, a concert by nearly 100 of the region's finest young musicians.
Sunday, Nov. 20, 3 p.m.: Saint Louis Wind Symphony, a versatile volunteer ensemble of St. Louis area music educators whose musical repertoire ranges from classical to contemporary.
Admission is also free to the George E. McCammon Memorial Distinguished Speaker Series, which brings to campus four well known, respected guests this season:
Oct. 25, 7:30 p.m.: Christine Todd Whitman, the New Jersey governor from 1994 to 2001 and administrator of the Environmental Protection Agency under President George W. Bush.

Nov. 8, 7:30 p.m.: Jamie Tworkowksi, founder of the suicide prevention organization "To Write Love on Her Arms," an internet sensation that has raised almost a million dollars.
Feb. 23, 7:30 p.m.: Aeneas Williams, now a pastor, who was known for his quiet leadership as a former St. Louis Ram and eight-time NFL All Pro cornerback.
Apr. 25, 2012, 7:30 PM: Eric Schlosser, investigative journalist and author of the best-seller Fast Food Nation.
The Met at The Hett presents New York's Metropolitan Opera live on screen in high-definition for 11 performances: "Anna Bolena," Oct. 15; "Don Giovanni," Oct. 29; "Siegfried," Nov. 5; "Satyagraha," Nov. 19; "Rodelinda," Dec. 3; "Faust," Dec. 10; "The Enchanted Island," Jan. 21; "Gotterdammerung," Feb. 11; "Ernani," Feb. 25; "Manon," Apr. 7; and "La Traviata," Apr. 14. All performances begin at midday. Tickets for each opera are $18 adults, $15 seniors, and $10 for full-time students.
The Hett's free Film Art Series will explore two themes: Real and Unreal, and Dangerous Obsessions. All start at 7:30 p.m. and an informal discussion follows each screening. The "Real and Unreal" series presents "Fight Club," Sept. 28; "The Matrix," Nov. 21; "Lars and the Real Girl," Feb. 15, 2012; "Exit Through the Gift Shop," March 6; and "Being John Malkovich," Apr. 18. The "Dangerous Obsessions" films are"Rear Window," Oct. 12; "The Conversation," Nov. 9; "The Hurt Locker," Feb. 1, 2012; and "Dangerous Liaisons," Apr. 5.
-McK-