Illinois High Schools Compete in WYSE Academic Challenge at McKendree
Lebanon, Ill. — Students from 27 southwestern Illinois high schools competed in the Illinois sectional tournament of the Worldwide Youth in Science and Engineering (WYSE) Academic Challenge, hosted by McKendree University on Mar. 12.

This is the sixth year that McKendree has hosted the annual competition. Participating high schools were: Belleville West, Bond County Community Unit 2, Breese Central, Centralia, Chester, Christ Our Rock Lutheran (Centralia), Freeburg, Gibault (Waterloo), The Governor French Academy, Highland, Lebanon, Marissa Junior-Senior, Mascoutah, Mater Dei (Breese), Nashville, New Athens, O'Fallon, Odin, Okawville, Red Bud, Salem, South Central (Farina), Sparta, Triad, Waterloo, Wesclin and Woodlawn.

"I am proud that McKendree University sponsors this event that highlights the academic achievement of the area's high school students in science and math," said Dr. Jim Feher, chairman of the WYSE advisory board, and associate professor and chair of the Division of Computing at McKendree.

WYSE works to advance excellence in science and mathematics and to promote careers in engineering and the sciences. The Academic Challenge is a series of competitive multiple-choice tests in seven subjects designed to motivate talented and diverse high school students to higher achievement in science and math.

Students are tested as teams and individually in biology, chemistry, computer science, engineering graphics, English, math and physics. Test material is drawn from senior high school and freshman level college curricula and written by college and university faculty. Exams of increasing levels of difficulty are given at the regional, sectional and state finals.

The top placing schools advance to the state finals at the University of Illinois at Champaign-Urbana in April.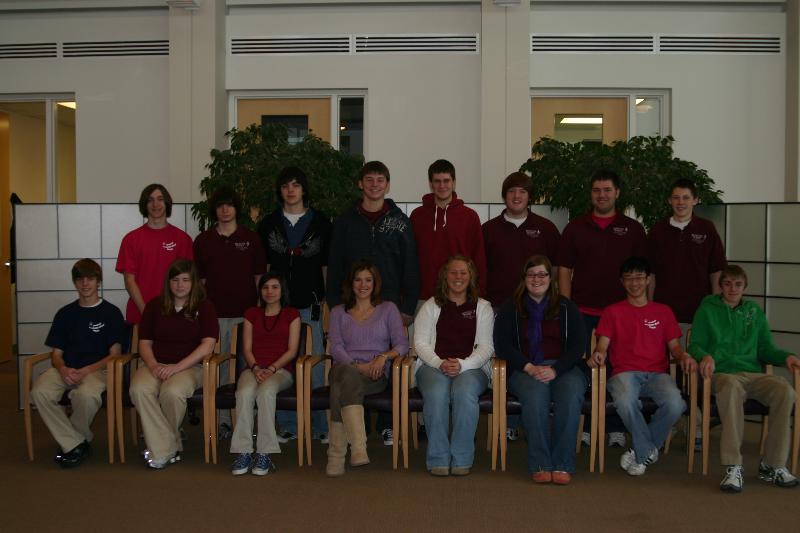 Belleville West
Front row: Matt Faller, Katie Neighbors, Crystal Zimmerman, Coach Cyndi Oberle-Dahm, Emily Nebgen, Emma Kuester, Jason Huang, Phil Pearson;
Back row: Matthew Rapp, Jacob Quirin, Paul Christianson, Jake Schlich, Aaron Eckert, Adam Munro, Ronald Juenger, Brad Horton.
Bond County Community Unit 2 (Greenville)
Front row: Jimmy Stilt, Jamie Ward, Jonathan Brooke;
Back row: Coach S. Dannaman.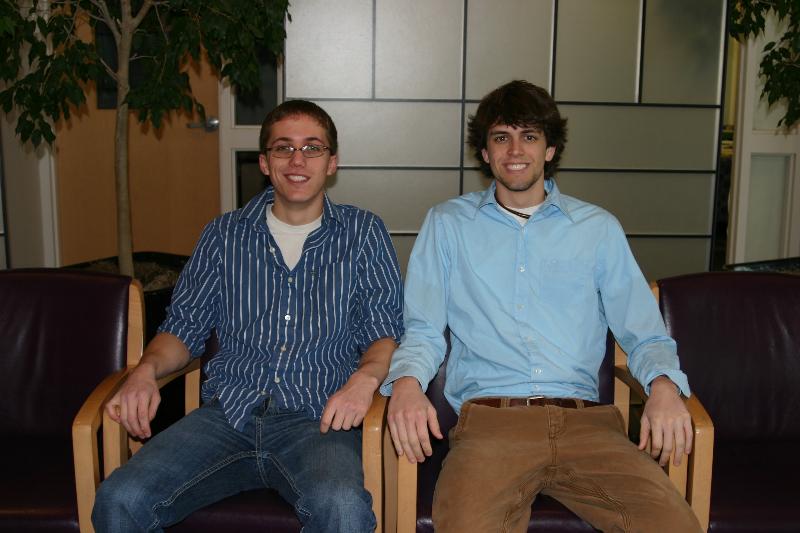 Breese Central
Josh Lappe, Nick Backes.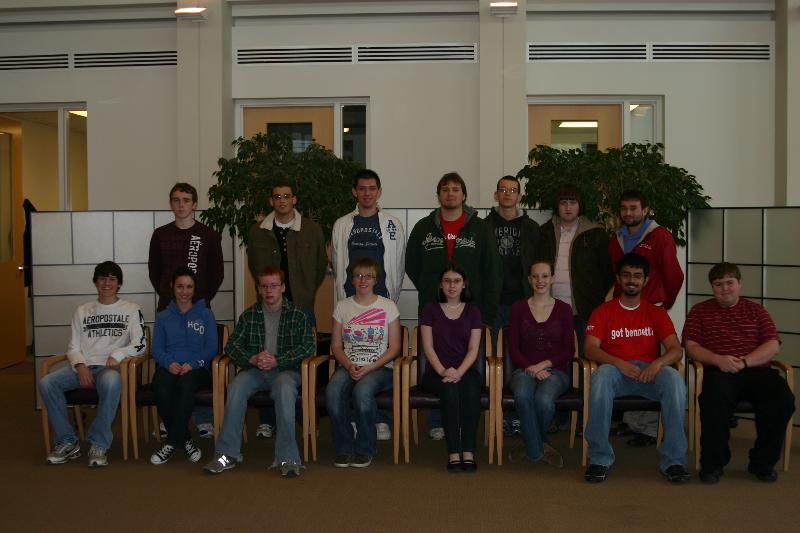 Centralia
Front row: Bredesen Hartmann, Megan Featherling, Ian Ford, Sandra Gibson, Heather Gerrish, Andi Edmonson, Syed Shah, Josh Johnson;
Back row: Kurtis Miller, Joey Evertz, Tyler Dunahee, Michael Buckmore, Brian Evertz, Josh Townsend, Coach Jason Kuester.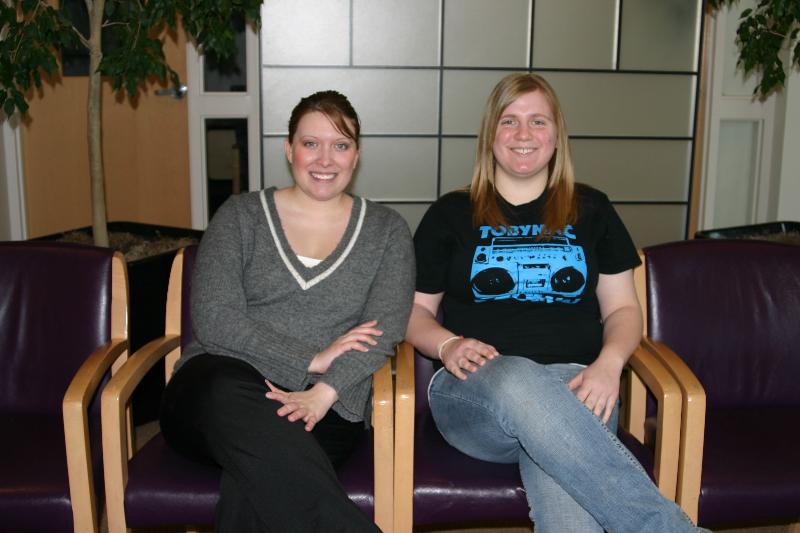 Chester
Coach Elizabeth King, Jessi Courier.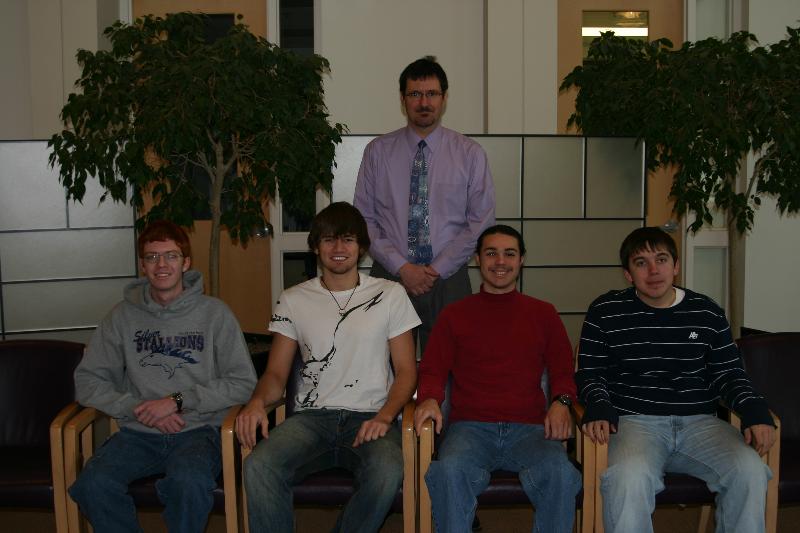 Christ Our Rock Lutheran (Centralia)
Front row: Jeffery Augustine, Daniel Finley, Austin Beals, Mitchell Gross;
Back row: Coach Wilfred Pennington.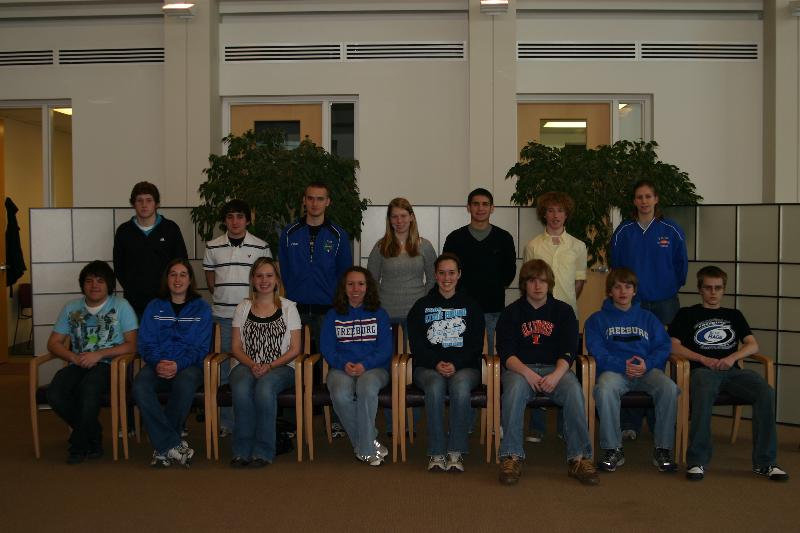 Freeburg
Front row: Nick Popp, Jessica Richert, Adrienne Knapp, Allison Wegrzyn, Catherine Albers, Tim Corcoran, Andrew Voelker, Adam Crowe;
Back row: James Buerck, Skyler Vielweber, Blake Sakran, Sarah Lindauer, Trevor Becherer, Sean Worley, Coach Kim Lintker.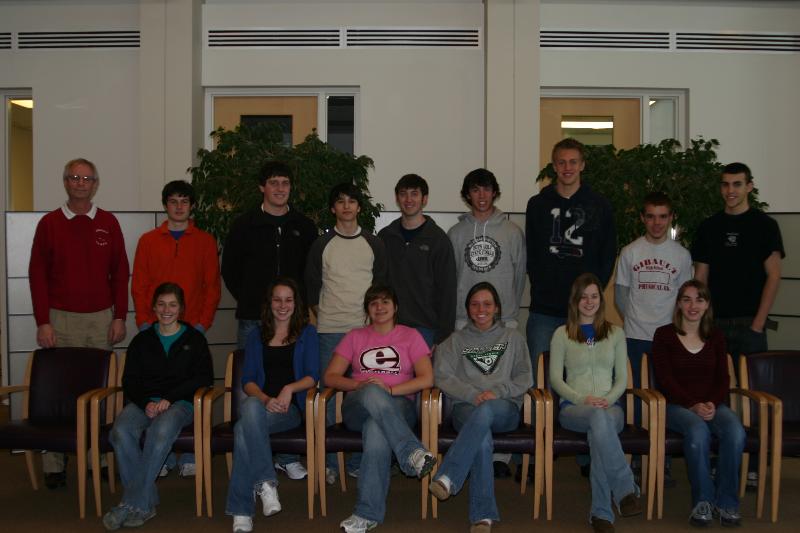 Gibault Catholic (Waterloo)
Front row: Melissa Grimm, Rachel Kreher, Anna Fiore, Brittany Davis, Samantha Naumann, Anne Tepen;
Back row: Coach Bill Guthrie, Nate Pelate, Jacob Gyore, Cole Blechle, Travis Constantine, Spencer Harrison, Mike Hoffmann, Kevin Schaefer, Eric Meyer.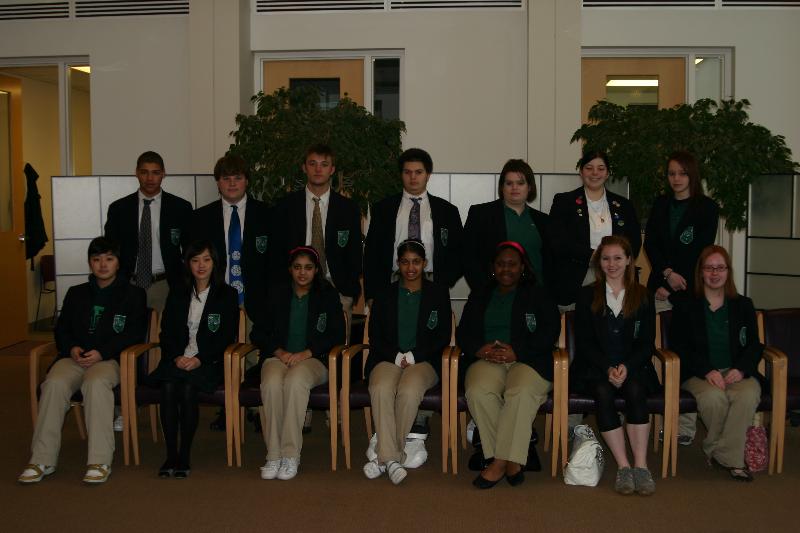 The Governor French Academy
Front row: Jia Ling Zhou, Xi Xi Tian, Faryal Shaikh, Moomal Shaikh, Charnelle Mattox, Appie Peterson, Emily Pritchett;
Back row: Zach Trevor, Joey Waligorski, Eddie Folk, Michael Halel, Andrea Sullivan, Karen Shaw, Kira Reich.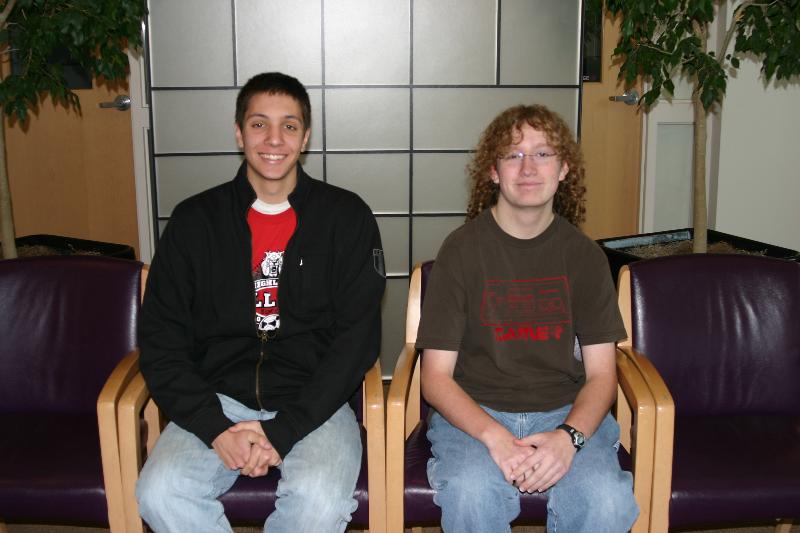 Highland
Jacob S. and John P.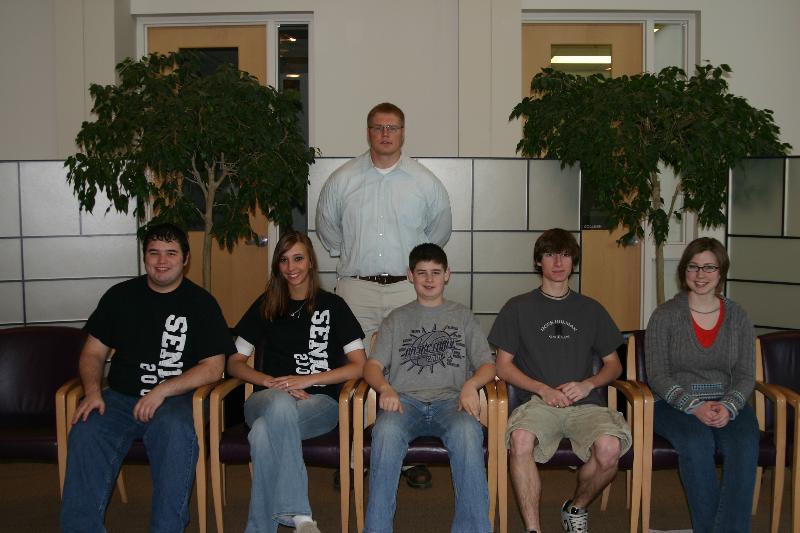 Lebanon
Front row: Ben Pollard, Brianna Nichols, Andrew Pollard, Rob Helfrich, Haley Bodiford;
Back row: Coach Keith Otten.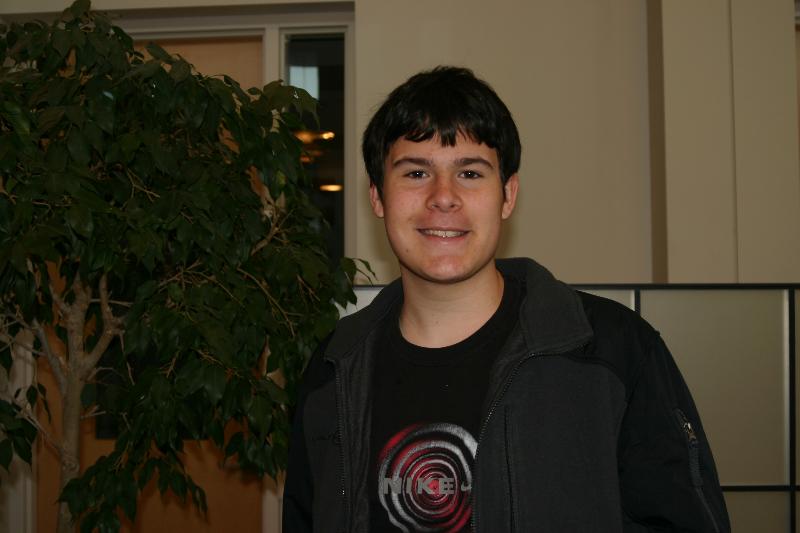 Marissa
Kyle Jones.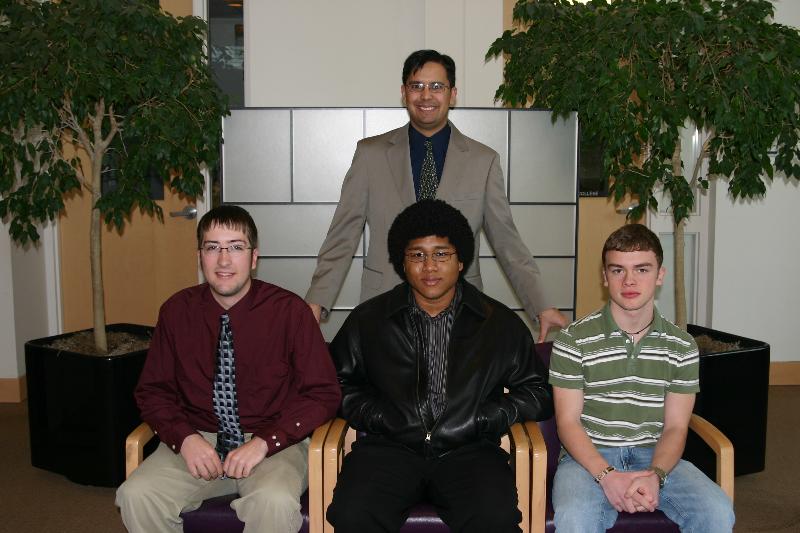 Mascoutah
Front row: Eric Neace, Alex Clayton, Perry Draper.
Back row: Coach Chris Levrault.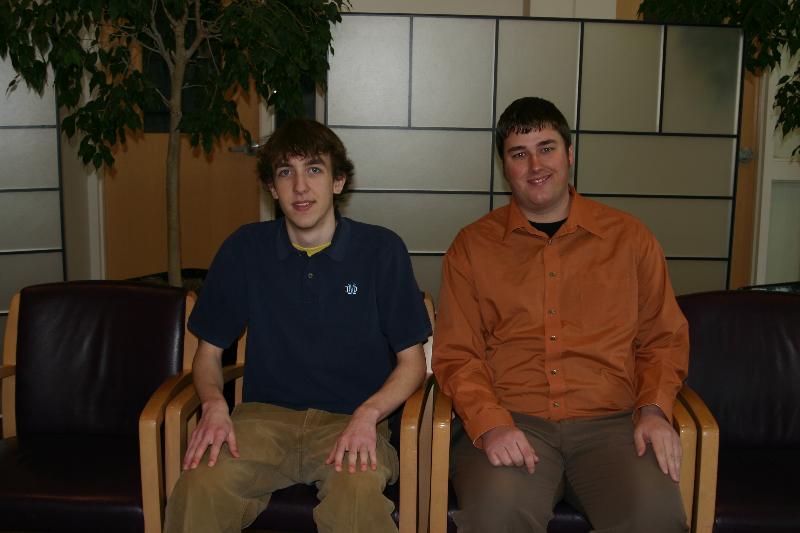 Mater Dei (Breese)
Corey Darr, Coach Scott Timmermann.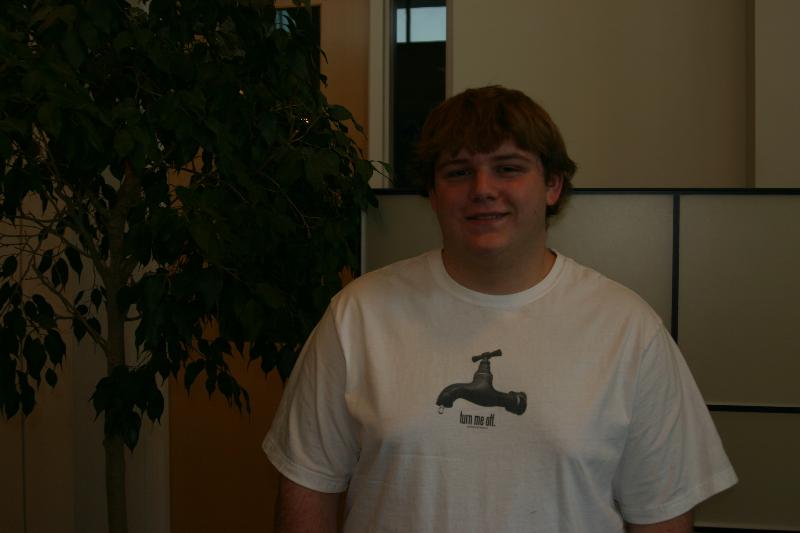 New Athens
Austin Range.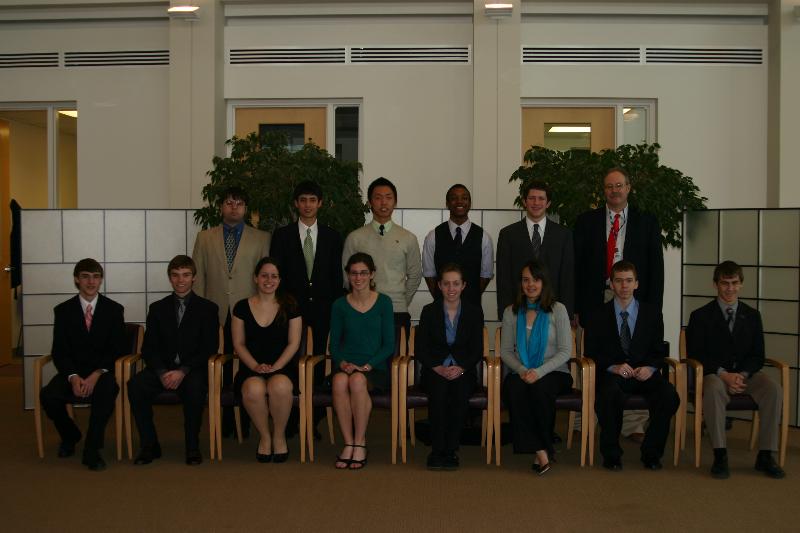 O'Fallon
Front row: Richard Keen, Taylor Noles, Angi Senne, Emily Wells, Arielle Cunningham, Hillary Anderson, Cody Davis, Lee Wise;
Back row: Kevin Banker, Anthony Consunji, Raphael Son, Jacob Marshall, Alan Wooldridge, Coach Curry.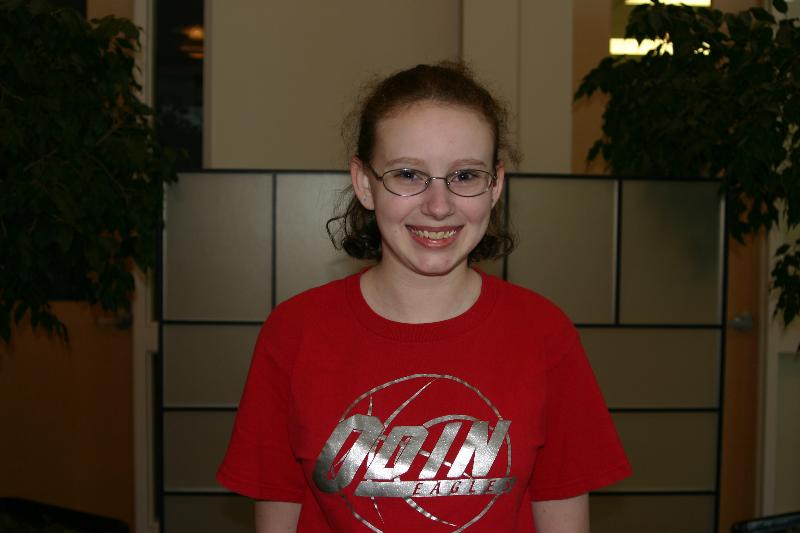 Odin
Tonya Donahoo.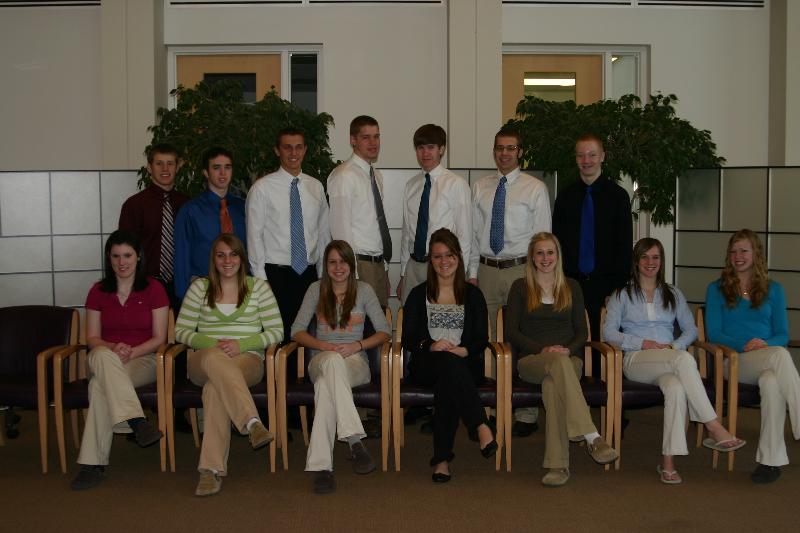 Okawville
Front row: Michelle Nobe, Stephanie Kraus, Megan Middendorf, Jessica Berkemeier, Lexey Deterding, Jaci Lake, Mallory Klingenberg;
Back row: Brett Heberer, Brian Martens, Zach Brammeier, Tyler Brammeier, Nolan Middendorf, Dylan Borrenpohl, Cullen Barkau.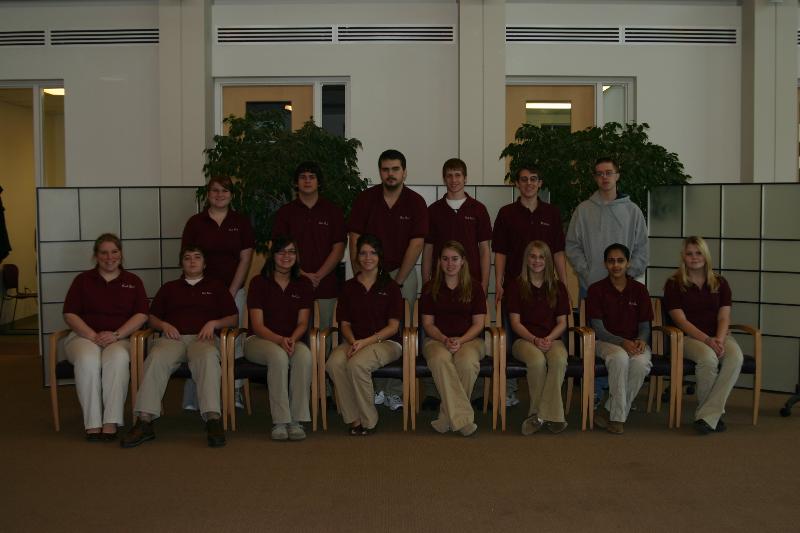 Red Bud
Front row: Katrina Brundage, Jared Jellen, Erika Askin, Brianna Barbeau, Amber Kueker, Amy Koester, Deena Patel, Angel Ellner;
Back row: Cassie Miskle, Chris Johnston, Jerry Dehne, Daniel Schrader, Richard Nihells, Isaac Schields.
Salem
Front row: Cassie Ambuehl, Rachel Collier, Kathleen McGuire, Kaitlin Morkassel;
Middle row: Katie Bringwald, Alex Duncan, Daniel McGuire, Cole Piper;
Back row: Lucas Maxey, Paul Ferguson, Patrick Paddick, Thomas Goff, Jordan Allen, Zach Phillips.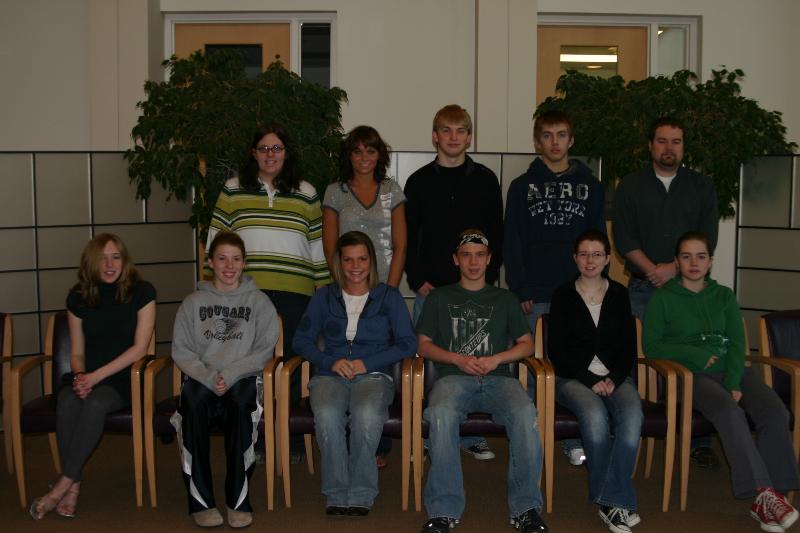 South Central (Farina)
Front row: Jessica Dennis, Kelsey Uphold, Alli Heinzman, Beau Manuel, Meghan Glaspell, Brandy Webster;
Back row: Chelsey Yokely, Taylor Purcell, Lincoln Sedlacek, Tyler Gillet, Coach Levi Bridges.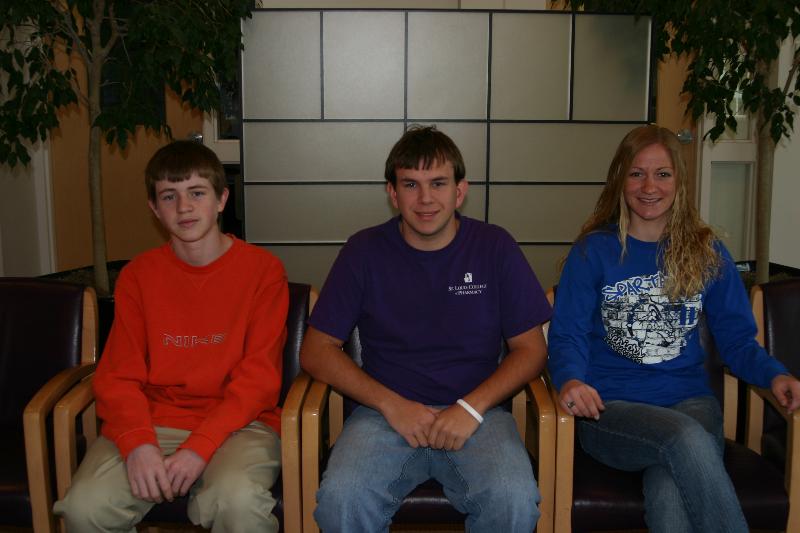 Sparta
Zachary Stork, Michael Moro, Ashley Kloth.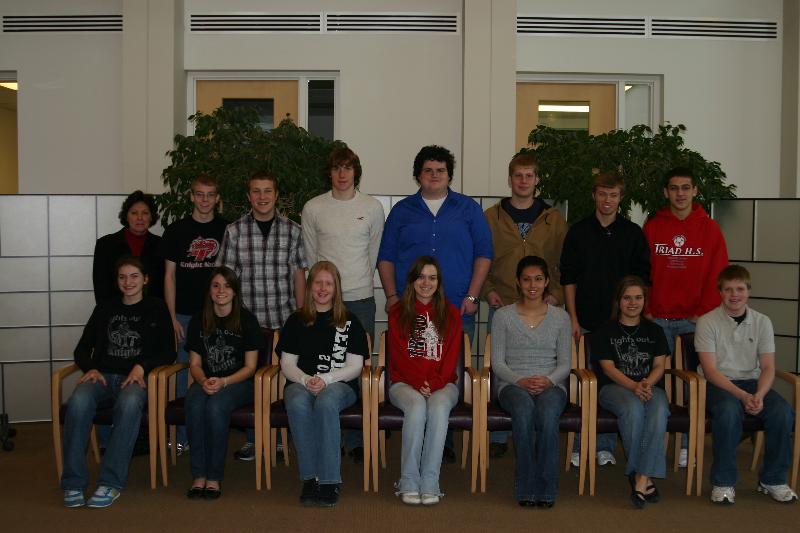 Triad
Front row: Julie Ramsey, Brianne Haggard, Caitlin Anderson, Charmaine Burrus, Crystal Chatfield, Ashley Crutcher, James Spotanski;
Back row: Coach Bonnie Hill, Clayton Sharp, Chris Rayle, Clayton Maxfield, Ryan Young, Joshua Herschbach, Brett Conway, Kenji Kobayashi.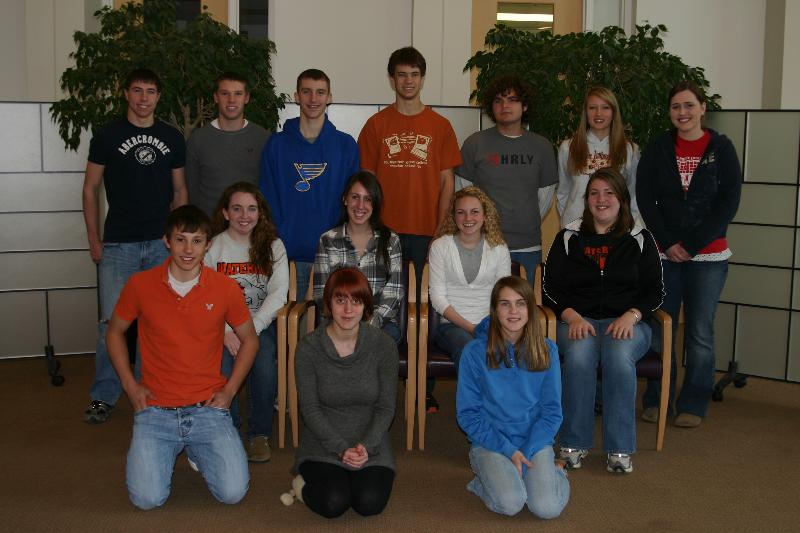 Waterloo
Front row: Aron Aycock, Lois Bunten, Dana Biffar;
Middle row: Janet Marler, Joanna Brueggemann, Jordan Bartlebaugh, Jennifer Baldwin;
Back row: Brian Schaab, Zane Englert, Benjamin Grayson, Jay Prombo, Adam Gummersheimer, Amy Smith, Carrie Schremp.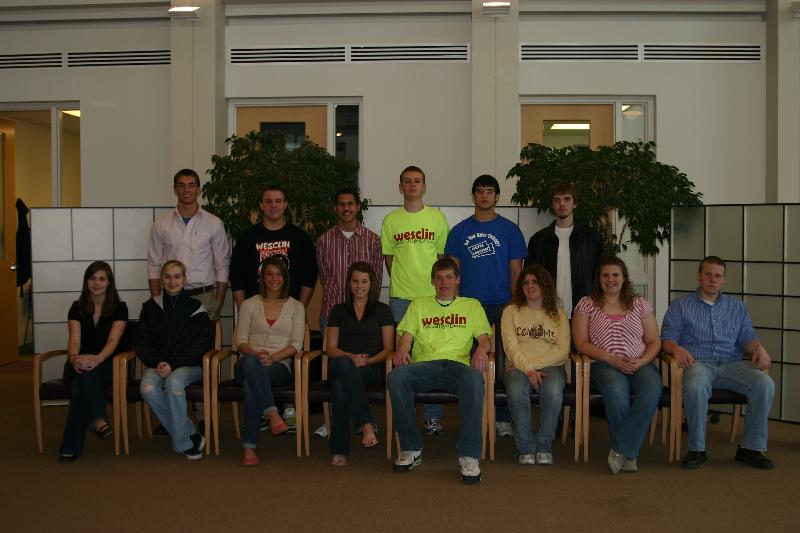 Wesclin
Front row: Nicole Woolbright, Paige Bann, Kate Brown, Brittney Hund, Taylor Lockowitz, Amber Calvert, Megan Chiarella, Taylor Zurliene;
Back row: Luke Gruender, Cody Frazer, Brandon Hoeflein, Ross Turner, John Beach, Cody Jakobitz.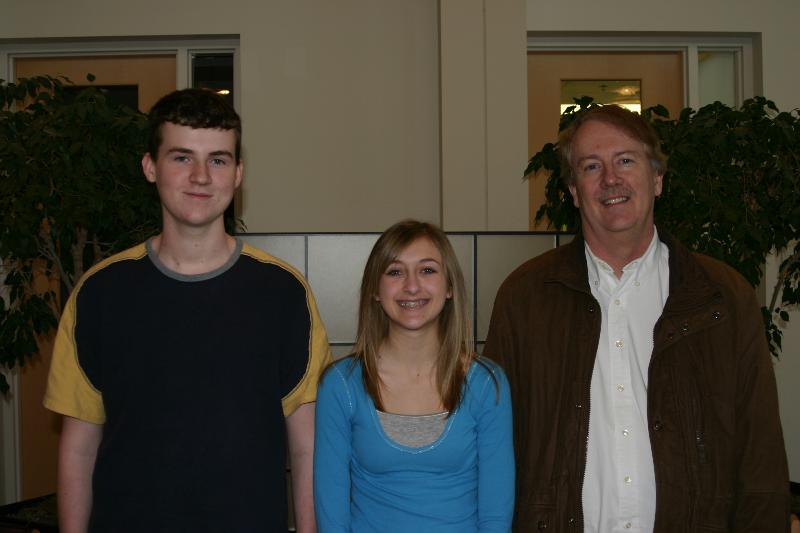 Woodlawn
Travis Tatlock, Kourtney Hodge, Coach Jim Hanner.