Andrew Wagner '19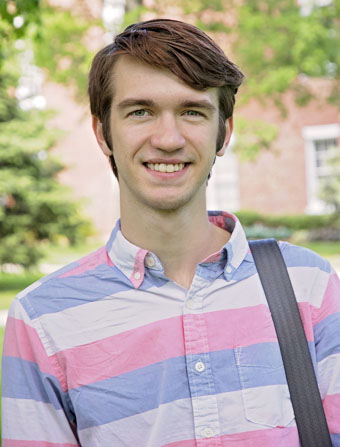 International Relations major from Waterloo, Illinois

Member of the Speech and Debate Team

Won first place in Informative Speaking and fourth in Extemporaneous Speaking at the 2017 Missouri State Tournament

Placed fifth in the nation in Impromptu Speaking at the 2017 National Speech Championship

Placed seventh in Informative Speaking at the 2017 Illinois State Tournament

Secretary General of the Model United Nations Club

Participant in the Technos Trip to Japan

President of Alpha Phi Omega and President of the Board for Kappa Kappa Sigma

Member of the McKendree Band, Concert Band, and Wind Ensemble
by Stephanie (Coartney) Dulaney '10

When Andrew Wagner '19 first came to McKendree as a freshman two years ago, he knew he wanted to take advantage of every opportunity to meet others and get involved in the areas he's most passionate about. Now halfway through his undergraduate experience, he's already earned national recognition in Speech and Debate, traveled to Japan on a Technos trip, and helped organize Model UN conferences for area high schools.

"McKendree drew me in from the second I stepped foot on campus," Andrew said.

"It offered everything I was looking for, such as a band, Speech and Debate program, an International Relations major, and Model UN, so it was impossible to turn away."

In high school, Andrew pushed himself to overcome shyness and gain more confidence standing in front of a crowd by joining speech club. He soon fell in love with the exercises and competitions that tested his on-the-spot thinking skills and gave him a platform to share himself with others. In college, the opportunity to become part of McKendree's nationally-ranked Speech and Debate team was a no-brainer. Andrew's enthusiasm and desire for growth soon propelled him to top placements in state and national competitions for informative and impromptu speaking.

"Competing nationally is thrilling, but also very stressful," he said. "There are multiple national tournaments, and I made a lot of changes on my speeches before each one. I worked harder than I ever have all throughout last season, and I began listening more than just speaking. I think this truly elevated my performance, and I've been able to grow and succeed because of it."

Andrew's hard work paid off. He won the Missouri State Tournament in informative speaking and scored fifth in impromptu speaking at the National Speech Championship. His seventh-place victory at the Illinois State Tournament marked the first time a McKendree student advanced to the final round in what's known as the most competitive state tournament in the country.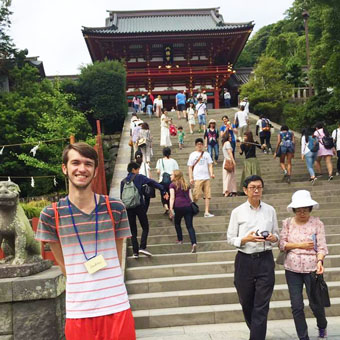 Like his victories in speech, Andrew's one-of-a-kind experiences in McKendree's Model UN Club, band, and Technos trip have all made a significant impact on him. However, it's been the close-knit atmosphere of the campus community and a Speech team that feels more like family that have inspired him the most.

"Speech has taught me so many life and career skills, but it has also taught me to be more in tune with my emotions," he said. "It allows you to take a platform and argue it, and I think if a student is truly passionate about something, they can find their outlet through the Speech team. I love and dedicate myself to all the organizations I'm a part of, and I'm thankful for the numerous friends and acquaintances they've given me. McKendree is such an accepting society, and I wouldn't want it any other way."

Learn more about McKendree University.
Make It McKendree  Apply Today!