About the Campaign

Campaign Case Statement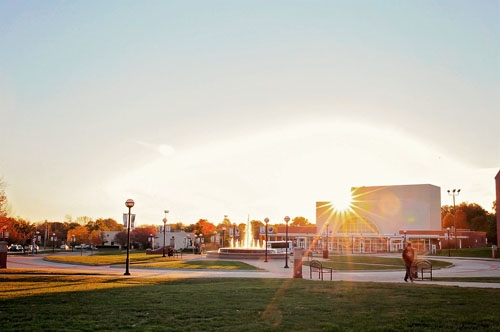 Forward movement is critical to the life of the University. Compelled by strong momentum following years of unprecedented growth, we are committed to advance boldly into the future.

To keep the promise to "provide a high quality education to outstanding students," the University must strive to be on the forefront of higher education. We must always look forward, reinventing how we do our work. It is imperative that we recruit and retain the best faculty in their fields; provide access to the McKendree Experience for the brightest students through aggressive use of endowed aid; maintain state-of-the-art facilities and equipment; and offer a vibrant extracurricular program allowing us to nurture body, mind and spirit.

These initiatives rise as a direct result of our progress as an institution over the past two decades. It is our responsibility to advance these initiatives, thereby fulfilling our promise to undergraduate and graduate students who choose McKendree for pursuit of their academic goals.

McKendree is committed to ensuring that forward progress remains a cornerstone of the University and those entrusted with the leadership of this great University are excited and passionate about the future. New and renovated facilities represent important needs for advanced technology to support high-quality academic experiences and an intellectually stimulating campus environment. They speak to the need to provide our students with a balanced educational experience mentally and physically, and they outline our plans for stewardship of the campus and our historic physical plant. Finally, they remind us of the importance of garnering resources for the University's permanent endowment and the need for unrestricted gifts which support all that we do in the life of the University.

These are ambitious goals to be sure, but we are committed to them. Their achievement will enable us to provide the best possible education, to the best students, with the best faculty, in the best possible environment. Together, we will ensure the ability of McKendree University to meet the opportunities ahead.