Nichole DeWall, Ph.D.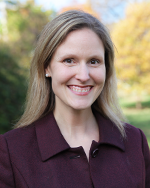 Associate Professor of English
Office: Carnegie Hall 211
Phone: (618) 537-6495

Education

Ph.D., English, Northeastern University (2008)

M.A., English, University of Nebraska-Lincoln (2001)

B.A., English, magna cum laude, St. Olaf College (2000)


Teaching Interests

Medieval & Renaissance Literature
Shakespeare's Tragedies & Romances
Shakespeare's Histories & Comedies
17th Century Literature
18th Century Literature
Dramatic Literature
English Composition

Recent Publications

DeWall, Nichole. "'The Rest is Silence: In Defense of Quiet in the College Classroom." Slow Down.
Ed. Jonathan Chambers and Stephannie Gearhardt. Chicago: University of Chicago Press
(forthcoming in 2018). Print.
DeWall, Nichole. "Into the Archives: Using EEBO in the Early Modern Literature Classroom."
Digital Technology & the Literature Classroom. Ed. Tim Hetland. Boston: Bedford / St. Martin's
(forthcoming in 2017). Print.
DeWall, Nichole. "'Let's go hand in hand': Roman Comedy and The Comedy of Errors." The
Ashgate Research Companion to Shakespeare and Classical Literature. Ed. Sean Keilen
and Nick Moschovakis. Abington, UK: Taylor and Francis (forthcoming in 2017). Print.
DeWall, Nichole. "Millennials by Heart: Memorization as Active Learning Strategy for the
Sparknotes Generation." Motivating Millennials. Spec. issue of Journal of Excellence in College
Teaching 27.4 (forthcoming in Spring 2017). Print.
DeWall, Nichole. "Anxiety in the Text: Ideology, Feminism, and Erotic Triangles in Shakespeare's
The Two Noble Kinsmen." Reading Queer in Literature, Film, and Culture. Spec. issue of The
Apollonian: A Journal of Interdisciplinary Studies. 2:2 (2016): 135-153. Print.
DeWall, Nichole. "'Like a shadow, / I'll ever dwell': The Jailer's Daughter as Ariadne in The
Two Noble Kinsmen." The Journal of the Midwest Modern Language Association 46: 1 (2013):
15-26. Print.
DeWall, Nichole. "Into the Woods: Dead Poets Society and A Midsummer Night's Dream."
Verse, Voice, and Vision: Poetry and the Cinema. Ed. Marlisa Santos. New York: Scarecrow, 2013.
Print.
DeWall, Nichole. "'Sweet recreation barr'd': The Case for Playgoing in Plague-time."
Representing the Plague in Early Modern England. Ed. Rebecca Totaro and Ernest Gilman.
New York: Routledge, 2012. Print.

Organizations & Memberships

The Shakespeare Association of America