Joseph Blasdel, M.A.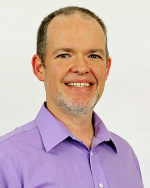 Speech & Debate Coach
Senior Instructor of Political Science
Office: Wedge House, 615 Belleville Street, Lebanon, Illinois

Phone: (618) 537-6815

Education

Ph.D. Candidate, Political Science, Syracuse University (2005)
M.A., Political Science, Syracuse University (2003)
B.A., Political Science, Philosophy, Mathematics, and Speech, McKendree College (2000)

Teaching Interest

My teaching interests include American politics, comparative politics, and public policy. Additionally, I teach and coach three forms of forensic activities: parliamentary debate, Lincoln-Douglas debate, and individual events.

Research Interest

My dissertation focuses on the norms of Congressional dialogue. In particular, I am interested in determining how norms of dialogue are created and reproduced, as well as their effect on public policy.

Teaching Philosophy

In the classroom, I feel that my most important responsibility is to teach students how to think rather than what to think. As such, in any course, I attempt to acquaint students with a number of perspectives and develop assignments that require them to identify and defend their own positions.

Memberships

Pi Kappa Delta member, 2003-current
National Parliamentary Debate Association member, 2004-current
National Forensics Association member, 2005-current
American Forensics Association member, 2006-current
American Political Science Association member, 2003-current