Brenda Boudreau, Ph.D.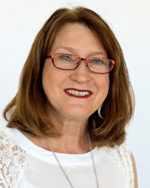 Professor of English
Coordinator of Gender Studies and Ethnic Studies Minors
Director, Writing Center
Office: Carnegie Hall 212
Phone: (618) 537-6971

Education

Ph.D., English, West Virginia University (1998)
M.A., English, West Virginia University (1991)
B.S., Media Communications, Framingham State College (1986)

Teaching Interests

My teaching interests include both composition and twentieth-century American literature. I regularly teach Ethnic Literature and Gender in Literature, and I am also the coordinator for the gender studies minor. I am interested in gender and women's studies and feminist theory.

Research Interests

My current research focuses on the depiction of adolescent girls in twentieth-century American novels written by women. I have also been doing research on plagiarism with both faculty and students. I am also interested in writing about contemporary American films.

Publications

"Sexually Suspect": Masculine Anxiety in the Films of Neil LaBute." Forthcoming in edited collection called In the Age of Anxiety. Indiana UP.
"Gendered Subjectivity and the Female Body: Discovering Agency and Power" in Feminist Collections: A Quarterly of Women's Studies Resources. Summer-Fall 2007. 1-5.
"Understanding the Myth of the American Dream Through the Personal Narrative." in American Dreams: Comparative Dialogues in U.S. Studies. Ed. Ricardo Miguez. Cambridge Scholars Press, 2007: 34-41.
"The Meaning of Selfhood in Toni Morrison's Song of Solomon" in The Fiction of Toni Morrison: Teaching and Writing on Race, Culture, and Identity. Ed. Jami Carlacio. Urbana: NCTE, 2007: 48-54.
With Tami Eggleston, "Addressing Contemporary Issues Through Collaborative Models." Eastern Education Journal 35.1, (Spring 2006):35-41.
With Tami Eggleston, "Integrating Teaching, Research, and Service Learning for Holistic Collaborative, and Meaningful Learning" in the Council for Undergraduate Research (CUR) Quarterly June 2004.
With Tami Eggleston, "Eroding Boundaries in Faculty-Student Interaction: The Benefits and Challenges of Academic Email" in the summer issue of Lore: An E-Journal for Teachers of Writing.
"Letting the Body Speak: Coloring Whiteness in Caucasia ." Modern Language Studies. (Special Issue on The Critical Study of Whiteness in Literature). Ed. Patty Keefe Durso. 32.1 (Spring, 2002): 59-70.
With Tami Eggleston. "Traps, Pitfalls, and Obstacles: Challenges to Confronting Racism in Academia." Race in the Classroom: Pedagogy and Politics. Edited by Bonnie Tu Smith and Maureen Reddy. New Brunswick, NJ: Rutgers UP, 2002. 200-09.
"Battleground of the Adolescent Body." The Girl: Constructions of Girlhood in Contemporary Fiction by Women. Ed. Ruth Saxton. New York: St. Martin 's, 1998. 42-56.

Representative Recent Presentations

"Do We Really Want it All: Internal Struggles for Twenty-First Century Feminism" at the Herstory Month at SWIC in March, 2010.
"Third Wave Feminism and Whip It" to be presented at the National Popular Culture Annual Convention, St. Louis, MO, March 31st -Apr. 3rd, 2010.
"Bitches, Divas and Fashionistas: Feminist Lessons from the 2008 Presidential Election." With Tami Eggleston at Southwestern Illinois College's Herstory Celebration of Women's History Month, March 4, 2009.
"Sexually Suspect: Feminized Male Bodies in Neil Labute Films" as part of the Post Feminist American Masculinity: Backlash and New Frontiers (Seminar) at the Northeast Modern Language Association Conference, Boston, MA, February 26-March 1, 2009.
"Raising Hell and Fighting Back: Coming of Age in the Twenty-First Century," at the National Women's Studies Conference, St. Charles, IL, June 28-July 1, 2007.
"The Battleground of the Adolescent Body: New Sites of Resistance in Contemporary American Novels." National Women's Studies Conference, Oakland, CA : June 16-18, 2006.
"Confronting Racism and Classism Through the Personal Narrative" at College Conference on Composition and Communication in Chicago , March 22-25, 2006.
"The State Farm Insurance Foundation IL Campus Compact Faculty Fellows:
Creative Collaborations, Multiple Models and Research Results" presented at the Fourth Annual K-H International Service Learning Research Conference in Greenville, South Carolina, October 10 - 12, 2004.
"Charting New Territories: Breaking Down the Disciplinary Divide to Empower Students and Create Global Thinkers" at The Eleventh International Education and Research Network, Havana, , June 27-30, 2004.
"Integrating Teaching, Research, and Service Learning for Holistic, Collaborative, and Meaningful Learning" as part of the "Approaches to Civic Engagement in Higher Education" the International Conference on Higher Learning and Democracy at Rockford College, April 25, 2004.

Teaching Philosophy

All of my classes are discussion-based. I don't want students to simply look to me for "answers" that will be on a test. Instead, I want students to take responsibility for their own learning, to be intellectually curious and to see that we can all learn from each other.

Awards

Recipient of the Martin Luther King, Jr. Humanitarian Award, 2010.
The United Methodist Exemplary Teaching Award, 2007-2008.
William Norman Grandy Faculty Award, 2003.
Illinois Campus Compact Grant, State Farm Faculty Fellows Program, 2003.
Recognition Award from the Illinois Campus Compact on April 5th 2004.
Ameritech Partnership Award, Federation of Independent Illinois Colleges and Universities/Associated Colleges of Illinois , 2000.

Committees, Memberships & Certifications

Contract, Renewal, Promotion and Tenure Committee
Study Abroad Selection Committee

Memberships

Member of the National Women's Studies Association (NWSA)
Member Modern Language Association (MLA)
Member Midwest Modern Language Association