Developing the Future: STEM at McKendree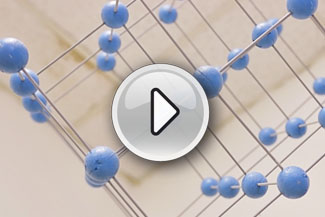 by Stephanie (Coartney) Dulaney '10


For 190 years, McKendree University has witnessed the impacts that science, math, and technology have made on how we live and interact. Doctors, researchers, and computer scientists shape our lives with exciting new advancements that constantly push past the boundary of what we thought we could achieve.

Through all the changes, McKendree has thrived for nearly two centuries because we understand the importance of evolving and adapting to meet the needs of a changing world. Our students know their voice matters, which is why we give you the power to drive your education to meet your own unique goals. In STEM programs at larger universities, you may have to compete for access to hands-on technologies and research opportunities, while also being stuck in a curriculum that doesn't accommodate your individual interests. At McKendree, our intentionally small class sizes allow for closer interaction with professors who are committed to giving you the cutting-edge tools and experiences to explore your area of STEM.

Several major projects on the horizon are paving the way for continued STEM growth at McKendree, including a $40 million campaign to renovate Voigt Science Building and Holman Library, as well as new academic degrees in Management Information Systems, Cybersecurity, and Data Analysis. Whether you have a passion for virtual reality, environmental preservation, or breakthroughs in medicine, you'll find everything you need to succeed at McKendree.

Faculty Mentorship and Support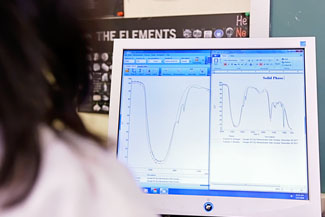 One major advantage to the McKendree STEM experience is the one-on-one support and guidance you'll receive from faculty members on the forefront of their field. Senior chemistry major Himani Patel '18 knew she wanted to pursue a career in medicine, but she didn't realize how much of an impact her relationship with her professors would have on her goals.

"During my time at McKendree, the faculty have not only inspired me to be a better student in class, but have also encouraged me to look at the bigger picture in science," Patel said.

"While I was applying for my PhD programs in chemistry, I think all my science and math faculty members guided me through the process. I'm better prepared as a PhD candidate, and I know what to expect in graduate school now."

Patel's interest in herbal medicine was the motivation for her senior research project that explored herbs' potential for treating major diseases. She plans to continue research in this area as a doctoral student. McKendree STEM students like Patel not only have the freedom to pursue such topics of interest, but they also learn from faculty mentors who involve them in their own research.


Professor of Biology Dr. Mickey Schutzenhofer frequently takes students into the field to research plant-pollinator communities alongside her. Their scholarly work gives them firsthand experience that's not only valuable on a resume, but also sheds new light on classroom concepts.

"Here at McKendree we have a wide variety of hands-on activities for students pursuing STEM majors," Dr. Schutzenhofer said. "A lot of our lab students are conducting immersive experiences that can be a semester long research project as part of the course or even designing their own experiments on a weekly basis. One of the primary objectives for me and my research here is to make sure that I involve students, and that makes it so much more exciting. We have faculty across the disciplines that are very active in their research programs and are very excited about having students become a part of that program."

Unique Projects and Opportunities

When you become a Bearcat, you'll find you have access to not only support, but also the resources to prepare you for a career in STEM. Senior interactive media major Jacob Troutman '18 took his interest in virtual reality to the next level when he created a virtual tour of an upcoming facility on campus known as the Hub.

"In my most recent project, I created a virtual reality walk-through of the Hub, which is a center for all the majors to come and communicate and interact with a high technology environment."

"I got into virtual reality the summer before my senior year. I got a hold of the blueprints for the Hub, and it had a lot of features that would be really cool to look at in a virtual reality demo. Before I even started working on the project, I probably spent close to 100 hours, maybe even 200 hours, just watching videos on how to use the engine I was working with. But because I had that, I was able to jump right in," Troutman said.

Troutman's finished product was so well executed that he has not only demoed it to university administrators, but also prospective students at scholarship events. Moreover, he can take those skills and hands-on experiences with him after graduation, giving him a clear advantage with employers. Troutman credits his computing professors with giving him the encouragement and direction to create such an innovative project.

"My professors are particularly helpful with me because I know what I want, but I don't necessarily know how I can achieve those things," he said. "They're able to mentor and guide me in the way I'm supposed to go so that I can optimize the time I spend on all the activities that I do."

Whether you come up with your own unique project idea or your professor suggests the perfect fit based on your strengths and interests, you can be sure that you'll achieve things you never thought possible in the McKendree STEM program.




Life After Graduation


It may seem far away right now, but four years goes by in the blink of an eye! While your McKendree experience is a time to explore your creative side and delve deep into the STEM areas of your choice, everything you do here is meant to ultimately prepare you for life after graduation.

Computational science graduate Madelaine Zinser '17 discovered the value of her McKendree education when she became a software engineer with the MITRE Corporation in Washington, D.C. "During my time at McKendree, my professors really engaged me in homework to understand the critical thinking behind programs, how programs operate, pitfalls in coding, and how to create an efficient program," Zinser said. "Because of my smaller class sizes, I really learned communication skills and how to network and work with others to create a successful product."

Zinser's internship with MITRE at Scott Air Force Base gave her important real-world experience before graduation and set her up to receive a job offer upon completion of her degree. STEM careers are known for having some of the highest job placement rates of any field, and McKendree alums like Zinser find fulfilling jobs both locally and abroad. Many secure positions even before they graduate.

"Ask questions, get engaged, don't be afraid to try things outside of the classroom and bring it back into the classroom," Zinser advises current students.

"You have a lot of resources at McKendree."


No matter what branch of STEM you'd like to explore, you'll find the tools, the guidance of faculty mentors, and one-of-a-kind opportunities at McKendree.
Make It McKendree