Mid-America Conference on History
Introduction
In 1977, the department of history at Missouri State University established the Mid-America Conference on History. From the beginning, the Mid-America Conference has drawn attention nationally even though the bulk of the attendees are from the Midwest. The conference has drawn historians in all stages of their careers. Doctoral students, university faculty, and independent scholars have all shared their scholarship with colleagues from other institutions and the public at the conference. Indeed, many close friendships have been made at the Mid-America, which has contributed to the large number of returnees each year.
McKendree University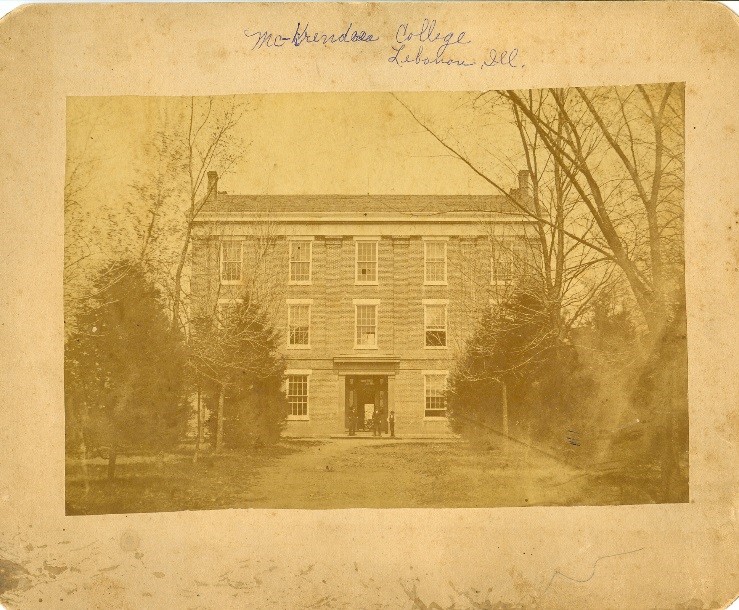 McKendree University was founded in 1828 and is the longest standing Methodist institution in the United States. McKendree is located in Lebanon, Illinois, only twenty minutes east of St. Louis via Interstate-64 and Illinois Route-4. The McKendree campus gives visitors the opportunity to attend functions in both modern and historic parts of "the old college on the hill". Historic Lebanon offers a variety of shops and unique dining experiences for visitors of all ages. The surrounding communities offer an abundance of activities for regional visitors to engage in, including Cahokia Mounds State Historic Site, St. Louis Art Museum, and the St. Louis History Museum.
The 37th Mid-America Conference on History at McKendree University offers a unique experience for history enthusiast to visit amongst their peers and engage in a campus decorated with buildings erected in both the past and the present.
Opening Session, Thursday, September 10th, 7 pm in Bothwell Chapel
The Mother Jones Museum and the Mother Jones Heritage Project.
This panel will introduce Mary Harris "Mother" Jones and her work. It will also provide an overview of the current efforts to educate the public about her historical significance. The museum and project supporters hope to collect, interpret, and preserve the legacy of labor activist "Mother" Jones.
Mother Jones had a special relationship with Illinois. It was there, in Chicago, the most radical city in the nation and perhaps the world in the late nineteenth century that she became a radical activist against corporate and elite power structures. She launched a campaign for socialism from Chicago with another woman activist in 1898, an effort that led to the folk song "She'll Be Comin' Round the Mountain."
Keynote Speaker, Friday, September 11th, 7 pm in the Hett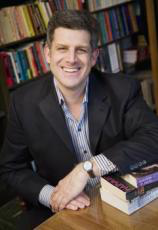 Dr. William Maxwell
Professor, Washington University in St. Louis

A graduate of Columbia University and Duke University, William J. Maxwell arrived at Washington University in 2009 and teaches courses in twentieth-century American and African American literatures. His scholarly research, rooted in both modernist and African American studies, addresses the ties among African American writing, political history, and transatlantic culture. He has published over forty articles and reviews, and three books.
Maxwell's third book, F.B. Eyes: How J. Edgar Hoover's Ghostreaders Framed African American Literature, was published by Princeton University Press in 2015. At first glance, few institutions seem more opposed than African American literature and J. Edgar Hoover's white-bread Federal Bureau of Investigation. But behind the scenes the FBI's hostility to black protest was energized by fear of and respect for black writing. Drawing on nearly 14,000 pages of newly released FBI files, F.B. Eyes exposes the Bureau's intimate policing of five decades of African American poems, plays, essays, and novels. Starting in 1919, year one of Harlem's renaissance and Hoover's career at the Bureau, secretive FBI "ghostreaders" monitored the latest developments in African American letters. By the time of Hoover's death in 1972, these ghostreaders knew enough to simulate a sinister black literature of their own. The official aim behind the Bureau's close reading was to anticipate political unrest. Yet, as F.B. Eyes reveals, FBI surveillance came to influence the creation and public reception of African American literature in the heart of the twentieth century. The book's companion website, "The F.B. Eyes Digital Archive", presents high-quality copies of 49 FBI files on African American authors and literary institutions obtained through the U.S. Freedom of Information Act (FOIA).
Copies of F.B. Eyes will be available for purchase and signing at the event.
Conference Program
Click HERE for the full 2015 conference program.
Registration
Conference registration is $60 ($40 for students) before September 4, 2015. After the deadline, registration fees increase by $10.
Registration now closed.
Travel
Directions to McKendree University
Campus Map of McKendree University
Accommodations
A block of rooms has been reserved at the Drury Inn and Suites in O'Fallon, Illinois. Rooms can be reserved at the discounted rate by confirming your affiliation to the Mid-America Conference. A shuttle to the conference will be available for those staying at the Drury Inn. There are other hotel accommodations available throughout the area.
Drury Inn and Suites
1118 Central Park Dr, O'Fallon, IL 62269
(618) 624-2211
Contact Information
Dr. Shelly Lemons
sllemons@mckendree.edu