Women Band Director's Conference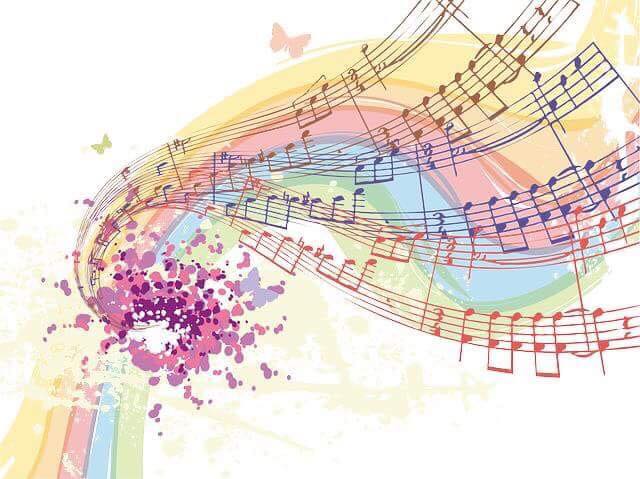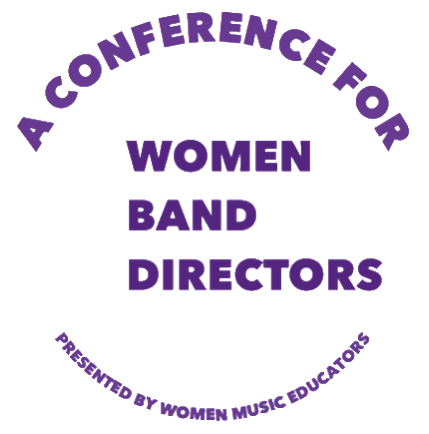 June 5-6, 2020
McKendree University - Lebanon, Illinois
2020 WBDC Schedule
The following schedule is subject to change - detailed and final information will be added by the end of January.  The conference will be held on the campus of McKendree University in Lebanon, IL. 
Friday, June 5
10:00 – Registration
10:30 – Keynote session: Mary Jo Papich
11:30 – Lunch (included with registration)
12:30 – Session: TBA - Diane Koutsulis
1:30 – Session: "Improved Communication through Balanced Conducting" - Molly Sloter
Body Mapping involves investigating and clarifying our images and concepts of body movement.  We will be asking questions, sketching, looking at models, and moving to access and improve our body maps.  Participants should bring their baton as this information will then be directly applied to how we move and communicate through our gestures. Neil Kjos is sponsoring this session and will be providing participants complimentary scores of Anne McGinty's "Greek Folk Trilogy" to be used during the body mapping/conducting session.
2:30 – Session: Work/Life Balance - Panel Discussion
3:30 – Session: TBA
4:30 – Travel to The Weingarten (https://theweingarten.com/) in Belleville, IL for happy hour/dinner.  Our social time together is sponsored by Bob Rogers Travel and Stanbury Uniforms.
5:00 – 8:00 – Happy Hour and Dinner at the Weingarten
Saturday, June 6
9:00 – 11:30: Instrument Pedagogy Sessions
Participants are asked to bring secondary instruments to play along during these sessions as they will gain ideas on how to improve their teaching and playing/modeling.  Participants will spend thirty minutes with each clinician learning how to assist their students in improving musicianship skills such as tone and articulation. Information on method books, solos, etc. will also be provided. 
Room 1 – Flute (Laura Dwyer: McKendree University, St. Louis Symphony)
Room 2 – Reeds (Mary Nan Jordan – Clarinet: McKendree University, retired USAF Band of Mid America and Dawn Striker-Roberts – Oboe: McKendree University, retired USAF Band of Mid America)
Room 3 – Brass (JoDee Davis – Trombone: University of Missouri - Kansas City)
Room 4 – Percussion (Peggy Bonner – Bradley University, Peoria Symphony Orchestra)
12:00 - Lunch (included with registration)
1:00 – Session: Breathing and Relaxation - Laura Dwyer
2:00 – Session: Recruiting and Retention - Panel Discussion
3:00 – Session: Getting Comfortable with Jazz - Mary Jo Papich and Friends
4:00 – Session: Choosing Quality Repertoire - Diane Koutsulis
5:00 – Session: Rehearsal Technique Tips – Warm-ups vs. Foundation Building - Dr. Jennifer Moder-Bell
6:00 – Event concludes
Registration Details
To register, please CLICK HERE
Conference Participation Fee for Music Educators: $100
Conference Participation Fee for Current Music Education Majors: $50
Make checks payable to McKendree University with WBDC in the memo.
Please mail to:
McKendree University
c/o Dr. Jennifer A. Moder-Bell
701 College Rd.
Lebanon, IL 62254
Clinicians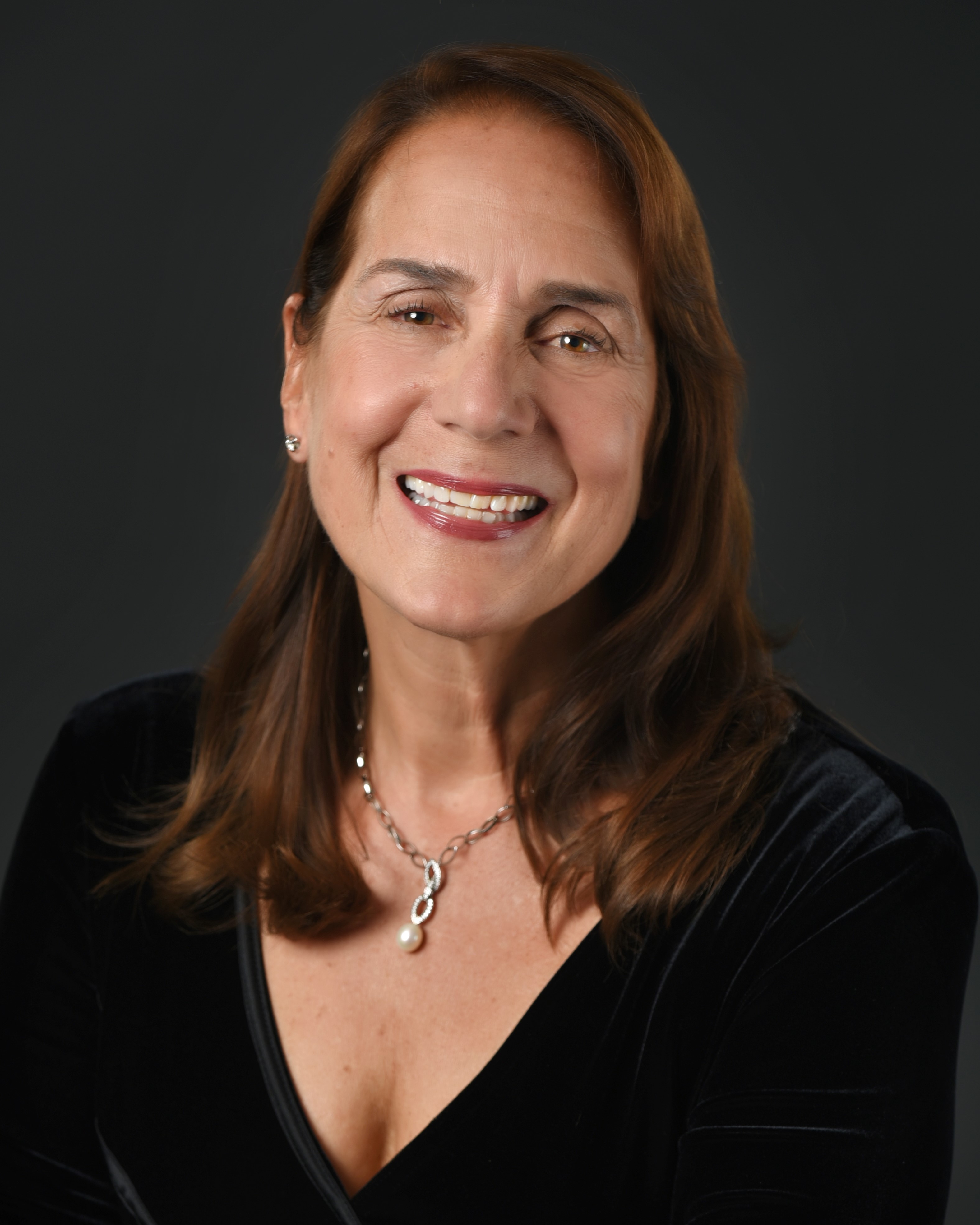 Diane Koutsulis is the recently retired Director of Bands and Arts Department Chair at Green Valley High School.  Originally from Chicago, Diane taught in the Clark County School District for the past 35 years.  She received a Bachelor of Arts Degree in Music from Western Illinois University.  After teaching junior high band in Oswego, Illinois, for three years, she went on to complete the Masters of Music Education degree at Louisiana State University, in Baton Rouge, Louisiana, where she studied with Frank Wickes.
During her tenure in Las Vegas, Diane has built fine band programs and music departments at both Las Vegas High School (1982-91) and Green Valley High School (1991-2017).  Her groups have consistently garnered recognition for fine performances and she has served as both guest clinician and conductor at various conferences and honor bands throughout the United States.  Diane was named the 1999 Nevada Teacher of the Year and received the 1999 Milken Family Foundation National Educator Award.  A member of the Clark County School District Teacher Hall of Fame, in March of 2003, she was inducted into the Nevada State Education Hall of Fame.  In 2004, the Green Valley High School Symphonic Band performed at the Midwest Clinic in Chicago, IL.  In 2005 and 2010, the Symphonic Band performed at Carnegie Hall in New York City. The  Green Valley HS Marching Band performed in the 2010 Macy's Thanksgiving Day Parade in New York City, as well as the 2009 and 1993 Presidential Inaugural Parades.  Diane is a member of the National Band Association (NBA) as well as holding memberships in Nevada Music Educators Association (NMEA), National Association for Music Education (NAfME), and College Band Directors National Association (CBDNA). Diane is honored to be a member of the prestigious American Bandmasters Association (ABA).  Diane's appearance at the 2020 WBDC is sponsored by Conn-Selmer.
Mary Jo Papich, the first president of JEN, is known for her avid support and leadership in arts education that led to the co-founding of the Jazz Education Network. After serving public school education for 35+ years, she continues her work in JEN and serves as the artistic director for Jazz Festivals for students in New Orleans and Puerto Vallarta. Mary Jo's recent honors include receiving a Lifetime Jazz Education Achievement Award from DownBeat magazine, the Arts Inspiration Award from The Art Center, Superintendent's Recognition Award, Character Counts Award, Huespid Distinguido from the Mayor in Puerto Vallarta, the Prestigious Women in Jazz Award from the Chicago Jazz Ensemble and the Medal of Honor Recipient from the Midwest Clinic. Mary Jo's efforts have reached people all around the world. As a former student stated, "Mary Jo Papich continues to inspire those around her to pursue the arts and arts education with passion, making a positive difference today and in the generations beyond."
Jennifer A. Moder-Bell is the Associate Professor of Music Education and Director of the Concert Band and Wind Ensemble at McKendree University in Lebanon, IL.  Moder-Bell earned her Bachelor of Music Education with Honors from the University of Illinois in 2001. She received a Master of Music Education from Illinois State University in 2010 completing a masters thesis on the history of the Black Dyke Brass Band.  Her research included a residency with the ensemble in the United Kingdom.  Moder-Bell earned an Interdisciplinary Doctor of Philosophy in Music Education and Curriculum and Instruction in 2013 from the University of Missouri-Kansas City with a dissertation entitled "Factors Influencing Participation of Non-Music Majors in Collegiate Ensembles". Her primary instructors have included Dr. Stephen Parsons and Dr. Joseph Parisi. She is currently the solo trombonist and President on the Board of Directors for the St. Louis Brass Band. Dr. Moder-Bell hosts a junior high concert band camp in the summers at McKendree University and is the associate tour director for the Illinois Ambassadors of Music.  Moder-Bell will be starting a new conference in the summer of 2020 – Women Band Directors Conference: A conference for women band directors presented by women music educators.  She is active as a guest clinician and conductor. Dr. Moder-Bell's research interests include music as lifelong learning, factors influencing instrument selection, and gender bias in music.
Hotel information coming soon….
Questions – contact Dr. Jennifer A. Moder-Bell at jamoder-bell@mckendree.edu
Please check back in January for more information concerning the 2020 WBDC!