A Vibrant Experience: McKendree University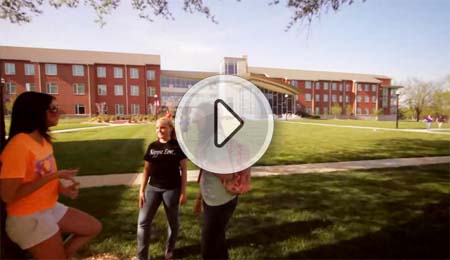 Since 1828, McKendree University has provided a high quality, personalized education in a vibrant, engaging and nurturing environment. Total enrollment is over 3,000, with a 235-acre campus in Lebanon, Illinois near downtown St. Louis.

McKendree offers over 50 undergraduate majors, six graduate programs, and doctoral programs in education and nursing. The Hettenhausen Center for the Arts is Southern Illinois' premier performing arts venue, presenting world class performances and speakers. With 33 men's and women's sports, 19 at the NCAA Division II level, and a variety of activities including music, debate, service, campus ministries and study abroad, students have numerous opportunities to be involved.
Established in 1828 by pioneer Methodists, McKendree is the oldest college in Illinois, and the oldest in the nation with continuous ties to the United Methodist Church.
McKendree University confers degrees from four colleges and schools and offers 48 undergraduate majors, 37 minors, and master's degrees in six areas. McKendree also offers a doctoral program in education, with the opportunity for teachers and administrators to earn a specialist degree.
Classes are taught by faculty who are leaders in their fields, with nearly all having earned a terminal or doctoral degree. The student-faculty ratio is 14 to 1.
The University's career and graduate school placement rate is 96 percent.
Ninety-three percent of McKendree first-year students live on campus. McKendree offers three different types of residence halls - traditional dorm style, suite style, and apartment style. Traditional style halls are predominantly freshmen and are co-ed by floor.

Awards
Prestigious publications and organizations, including U.S. News & World Report and America's 100 Best College Buys®, have recognized McKendree for delivering a quality undergraduate education.
Make It McKendree