Spring Fling Schedule
2014 Spring Fling Schedule Information
 *This event is open to all McKendree students, faculty, staff, and the local community.  Please note that some events, times, and locations are subject to change. In the event of bad weather, the event may be modified or cancelled. Contact the Campus Activities Office at 537-6856 for information.
*Inflatables and games are free of charge except those specified as fundraisers for McKendree Registered Student Organizations.
*A number of off-campus vendors will be available. Items are ala carte and will be paid at those individual areas at nominal cost. Potential vendors include:
 -          Serendipity Food and Beverage Concessions
 -          Romero Concessions
 -          Pop-U-Lure Gourmet Popcorn
 -          Dairy Queen
 -          Abby's Kabobs
 -          Other Vendors Possible…
 McKendree Student Info
 Current McKendree students must have a wrist band, which can be picked up at the Campus Activities Board tent. A current, valid student ID must be shown to get a wrist band. The McKendree student wrist band gets you cool stuff like a Spring Fling t-shirt (while supplies last) and entry into a drawing for free Pointfest tickets courtesy of 105.7 The Point. We are currently working on providing a free food item from one of our off-campus vendors (details to be posted later or info will be available at the CAB tent).
Available Activities
Enjoy a variety of activities including: Air Brush Tattoos, Street Signs, Dog Tags, Photo Booth, pictures with Bogey, and yard games like volleyball, bags, and washers. We will also have an inflatable obstacle course, inflatable jousting, giant trikes, and a bouncy house for the kids!
Schedule of Events (all times approximate):
8:45am – Rainbow Run 5K sponsored by Wonders of Wellness and Spectrum Alliance; Corner of Summerfield and Alton Streets; Race briefing at 8am in the Statham Gymnasium.  Cost is $20 for students with ID, $25 for faculty, staff, and local community; $30 day of race.  Go to:  www.active.com and search The Rainbow Run to sign up.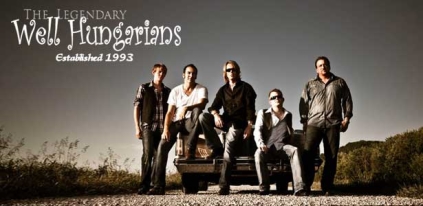 12:00pm – Event Opens; McKendree Main Campus Students – Stop by the CAB tent. Bring your McKendree ID to get your wrist band and free Spring Fling t-shirt (while supplies last).
Caricature Artist – Jim Heil (Campus Quad)
Rainbow Ranch Petting Zoo (Library Side Lot; off Stanton St.)
Mobile Stage: Well Hungarians (Country/Rock)
www.wellhungarians.net
2:00pm - Demonstrations; TBA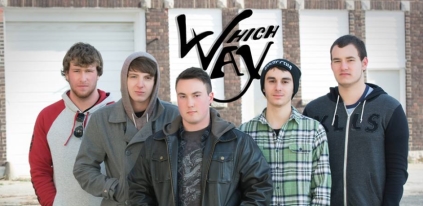 3:00pm – Ames Stage: Which Way? (Cover/Rock)  http://warped.battleofthebands.com/u/Which_Way

3:30pm – Lair Pit Area: Frozen t-shirt contest; Quad area; Click HERE for rules and registration or you can also sign up at the CAB tent for your chance to compete. Be the first to thaw the shirt and put it on and you will win the shirt and a prize!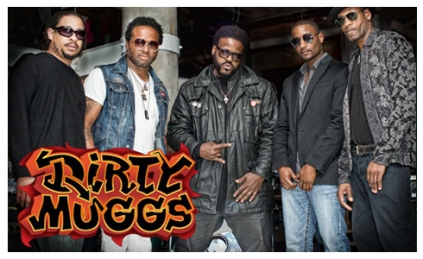 4:15pm – Mobile Stage: Dirty Muggs  http://dirtymuggs.com/music/

4:30pm – Entrance Dedication: After 186 years, McKendree makes a grand entrance!  Join Dr. Dennis and the McKendree community for the dedication of the new campus entrance at the corner of west St. Louis and Alton Streets.  Enjoy light refreshments after the dedication.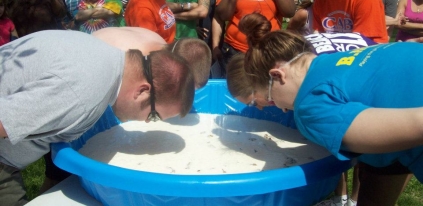 5:00pm – Lair Pit Area: Wing Bobbing Contest; Selected students, faculty and staff will compete for prizes. For rules and to be selected as a competitor, please click HERE.
6:00pm – Event Closes
 

*Concerts and demonstrations are free of charge. Lawn chairs are encouraged. Coolers and alcoholic beverages are prohibited on campus.