Fall Family Weekend - Sunday
Brunch with Your Bearcat
11:00am, Ames Dining Hall (Pay at counter)
Family Worship Service
Either 8:30am or 11:00am, Lebanon First United Methodist Church, 603 W. St. Louis St., Lebanon
McKendree students and their families are encouraged and welcome to attend worship services at the Lebanon First United Methodist Church.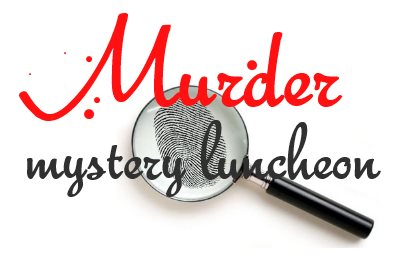 Murder Mystery Lunch

11:00am @ Amore Ristorante; 1050 Eastgate Dr., O'Fallon, IL
($15 Adults; $10 Students and $7 for Children under 10)
*(Meal will be buffet style with toasted ravioli, salad, chicken parmesan and pasta)
Everyone must have a ticket for this event. It is preferred that tickets are purchased in advance. Seating is limited. It will be a "killer" of a meal! Come with a friend or bring the family for lunch and a fun and hilarious event! You'll become a part of the scene and part of the action - a witness, sleuth, or maybe, even an accomplice to the crime itself. This whodunit has become a Fall Family Weekend tradition.  Registrations for this event must be received by Oct. 31.
Registration is closed for this event.
*Volleyball vs. Missouri S&T
 1:00 pm, Statham Gymnasium at the Melvin Price Convocation Center
($5 General Admission, McKendree students free with McKendree ID) Tickets are available at the gate or may be purchased online at www.mckbearcats.com..
Enjoy McKendree Volleyball as the Bearcats take on Missouri S&T in a Great Lakes Valley Conference matchup.
Evening Mass and Chow
6pm – 7:30pm, Bothwell Chapel
Join Rev. Tim Harrison, McKendree University chaplain for worship service.