Saturday Schedule
The following activities will be available on Saturday, September 24, 2016:

Will your family be the Fall Family Weekend Official Family? Purchase a ticket and you could win a free night's stay at the Drury Inn, a $50 Dining Services Gift Card, 2 Fall Family Weekend T-shirts, and a photo with Bogey, the McKendree University mascot! The Fall Family Weekend Official Family will be announced in the second quarter of the football game.
Participate in The Bearcat Big Give – Friday and Saturday!
In conjunction with Fall Family Weekend, join us for the seventh annual canned food and supply drive, "The Bearcat Big Give", as a community service project. Donated canned food items will be distributed to the Lebanon Food Pantry. Donated supplies will be distributed to The Shelter Shop of The Violence Prevention Center for Southwestern Illinois.
Items will be accepted in The Lair at Fall Family Weekend Registration on Friday and Saturday during Fall Family Weekend.
Pre-Game Tailgating
9:00am, C and V Parking Lots off Alton St.
Tailgating is open 6 hours before game time. Spots must be reserved. Contact the athletics office or visit http://mckendree.universitytickets.com/user_pages/event_listings.asp to reserve your spot today! Join students, families, and fans as they kick off some pre-game festivities. Meet the Marching Bearcat Band, Cheerleaders, Dance Team, and see the traditional walk-through by the McKendree Football team!
Registration, Information, and Big Give Donation Drop-Off
9:00am-1:30pm, Lower Deneen Center, The Lair
Have questions, need directions, or want more information? Stop by our table and a Fall Family Weekend committee member will be happy to help you with registration. Donations for the Bearcat Big Give will be accepted here. You can also pick up guides to metro east area restaurants, hotels, places of worship, and areas of interest. Schedule changes will be posted at this location. Don't forget to purchase a ticket for a chance to win your student a $250 bookstore gift card or a prize packet for being selected as the McKendree Fall Family Weekend Official Family. Tickets are $5.00 each and available only to families with a currently registered McKendree student. A maximum of 20 tickets may be purchased per family for each drawing.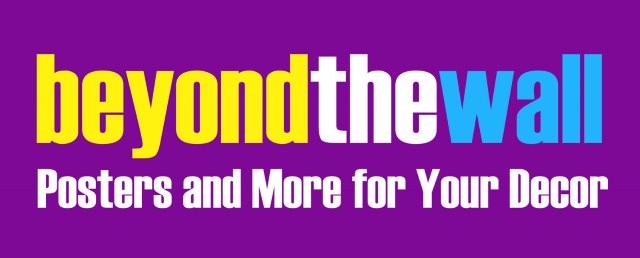 Campus Poster Sale
9:30am-2:00 pm, Quad Area
Select from a wide variety of posters and art prints.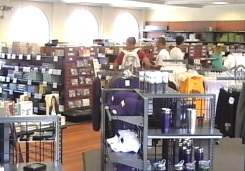 Campus Bookstore Open
9:30am - 4:30pm, Upper Deneen Center
The campus bookstore is located on the second floor of the Deneen Center. Visitors are welcome to browse their selection of merchandise. Receive a 20% discount on all clothing and gifts with COUPON.
Bearcat Fan Fest
10:00am - 1:00pm, Quad and Circle Drive
Please pay individual vendors for food and drink items. Enjoy a variety of tailgate and festival-style food items from a variety of local vendors! A number of free activities will be available, including: Kids' Play Area with Inflatables, Family Photo Booth, Bags and Washers games, Hang out with Bogey the Bearcat, McKendree's Mascot, and much more!
McKendree Art Gallery Exhibition
1:00pm-4:00pm, McKendree University Galley of Art; 224 W. St. Louis St., Lebanon
Get Out Paint Out - The McKendree University Gallery of Art hosted their 3rd Annual "plein air" painting event July 29-31 in Lebanon, IL. A number of artist participants traveled to Lebanon from around the greater St. Louis metropolitan region and beyond. The paintings created during the event are on exhibit in the gallery from August 11-September 29.




*Football vs. William Jewell University
1:00 pm, Leemon Field
($7 General Admission, McKendree students free with McKendree ID) Tickets are available at the gate or may be purchased online at www.mckbearcats.com.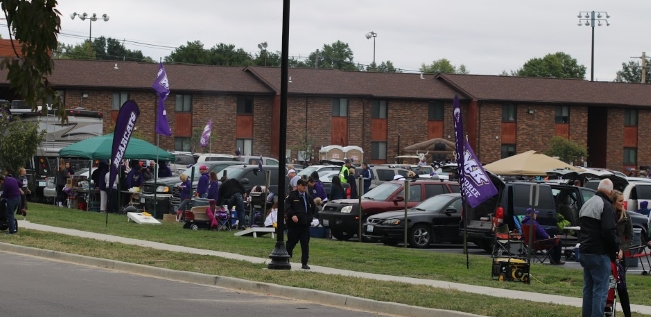 Post-Game Tailgating and Concert
4:00pm-7:00pm, C and V Parking Lots off Alton St.
Stick around after the game for a live music concert featuring a local band, TBA!




Family Comedy Night: Magician Michael Kent
8:30pm, Hettenhausen Center for the Arts
Link:  https://youtu.be/-y7tpJR2i4U
(Admission is free for current McKendree Students and up to 4 family members; $5 for Additional tickets or General Admission.) Reservations are required and may be completed online. Event may contain adult language and content.
Prepare yourself for a shot of laugher at Family Comedy Night! Our featured entertainer for the evening is Comic, Magician, Smart A$$ (his words, not ours), Michael Kent.
In a style reminiscent of a late-night talk show, Michael invites the audience to laugh with him at the absurdity of a modern-day magician. He combines his sarcastic and irreverent sense of humor with mind-blowing magic in a way that seems to let the audience "in on the joke." As he tours college campuses all over the country, Michael's audiences are experiencing what it's like when a stand-up comic performs (and occasionally pokes fun at) the art of magic.






Late Night Movie – The Secret Life of Pets

8:30pm, The Lair
This animated comedy from Illumination Entertainment asks the question: what do our pets do all day when we're not home? For the critters living in a Manhattan apartment building, the answer is: whatever they want! A terrier named Max (voice of Louis C.K.) regularly invites his friends to hang out at his place while his owner (Ellie Kemper) is gone, but his quiet life is upended when said owner also takes in Duke (Eric Stonestreet), a stray mutt whom Max instantly dislikes. Their feud eventually causes both of them to get lost in New York City, and as they work together to find their way home, they cross paths with a vicious bunny (Kevin Hart) who plans to lead a group of abandoned pets on a mission of revenge against humanity.
Please note that some events, locations, and availability are subject to change.