Academic Excellence Celebration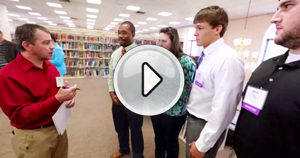 The 2016 Academic Excellence Celebration will be held on Thursday, April 28, 2016, throughout the Lebanon, Illinois campus. On that day, we will showcase our students' scholarly and creative projects and accomplishments. Last year, more than 400 students presented their academic work, and we expect this year's event to be even bigger!
During the Academic Excellence Celebration we will also hold the Honors Convocation and induct students into various academic honor societies. Family and friends are invited to attend the celebration.
Students: Applications to give a presentation or exhibit a research poster during the 2016 Academic Excellence Celebration are available below or through the McKendree eform system.
Deadline for applications: March 11, 2016.