Academic Excellence Celebration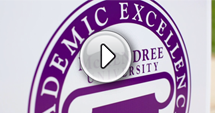 The 2015 Academic Excellence Celebration will be held on Thursday, April 23, throughout the Lebanon campus. This is our annual event to showcase students' academic accomplishments.
This year, 412 students will present their work. We will also hold the Honors Convocation and induct hundreds of students into academic honor societies that day. Check out the preliminary program posted below and make plans to attend.

PRELIMINARY 2015 Academic Excellence Program

Note that the preliminary program is subject to change until the date of the event. Printed copies of the program will be distributed to all attendees on April 23rd.
There will be no classes held on the Lebanon campus that day or evening so that all students, faculty, and staff can attend. Family and friends are also welcome. Click on the video above to see a glimpse of last year's program. This is an event that you don't want to miss!

Please contact the Office of Academic Affairs at 537-6810 if you have any questions.

#MCKAEC