Academic Excellence Celebration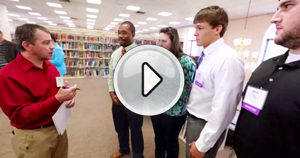 The 2015 Academic Excellence Celebration was held on Thursday, April 23, 2015, throughout the Lebanon campus. On that day, we showcased our students' academic projects and accomplishments.This year, more than 400 students presented their work.
We also held the Honors Convocation and inducted hundreds of students into academic honor societies that day. Check out the program posted below.
2015 Academic Excellence Celebration Program
#McKAEC15