Russel E. and Fern M. Hettenhausen Center for the Arts
"The Hett" is Southern Illinois' premier performing arts venue, presenting world class dance, drama, classical music and jazz. The 488-seat auditorium is located on the McKendree University campus in Lebanon, Illinois, 25 miles from St. Louis.

Saint Louis Symphony Mondays
Monday, November 17 @ 7:30 p.m.

An exquisite concert experience features smaller chamber ensembles of Saint Louis Symphony Orchestra musicians.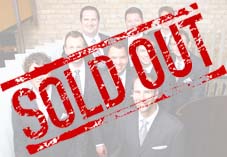 Cantus: All is Calm
Sunday, November 30 @ 7:30 p.m. - SOLD OUT!

Recall the remarkable events of December 1914, when German and Allied soldiers met in no man's land for a Christmas truce in the midst of World War I.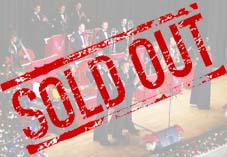 United States Air Force Band of Mid-America 
Monday, December 8 @ 7:30 p.m. - SOLD OUT!
Tuesday, December 9 @ 7:30 p.m. - SOLD OUT!
The popular holiday concert by the musical ambassadors of Headquarters Air Mobility Command at Scott Air Force Base returns.