Russel E. and Fern M. Hettenhausen Center for the Arts
"The Hett" is Southern Illinois' premier performing arts venue, presenting world class dance, drama, classical music and jazz. The 488-seat auditorium is located on the McKendree University campus in Lebanon, Illinois, 25 miles from St. Louis.

Saint Louis Symphony Mondays
Monday, March 30 @ 7:30 p.m.

An exquisite concert experience features smaller chamber ensembles of Saint Louis Symphony Orchestra musicians.


John Lithgow: Stories by Heart
NEW DATE: Saturday, April 11 @ 7:30 p.m. - SOLD OUT!

The Hett is thrilled to present the extraordinary John Lithgow in his critically acclaimed, one-man theatrical memoir.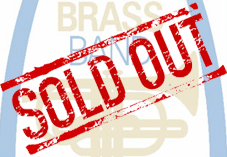 St. Louis Brass Band
Sunday, April 12 @ 3:00 p.m. - SOLD OUT!

Twenty-eight professional brass and percussion performers bring the sound of the traditional English brass band to the Hett.