Russel E. and Fern M. Hettenhausen Center for the Arts
"The Hett" is Southern Illinois' premier performing arts venue, presenting world class dance, drama, classical music and jazz. The 488-seat auditorium is located on the McKendree University campus in Lebanon, Illinois, 25 miles from St. Louis.
Monday, February 8, 2016, @ 7:30 p.m.

Vocalosity is a high octane performance featuring the world's best a cappella singers, exploring styles from the classic to the most YouTube-worthy hits.




Wednesday, February 17, 2016, @ 7:30 p.m.

Drawn from the history and folklore of Ireland and her Celtic cousins, Celtic Nights takes the audience on a stunning musical journey.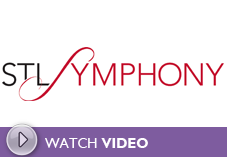 Saint Louis Symphony: Symphony in Your College

Friday, February 19, 2016, @ 7:30 p.m.

An exquisite concert featuring Mark Sparks, flute; Allegra Lilly, harp; and Chris Tantillo, viola of the St. Louis Symphony Orchestra showcasing Debussy's trio.


FREE! No tickets required.