Russel E. and Fern M. Hettenhausen Center for the Arts
"The Hett" is Southern Illinois' premier performing arts venue, presenting world class dance, drama, classical music and jazz. The 488-seat auditorium is located on the McKendree University campus in Lebanon, Illinois, 25 miles from St. Louis.


COVID Update: As per Restore Illinois and new CDC guidelines our campus policy is that everyone wear a mask in University buildings.

The Traveling Salvation Show

Saturday, December 4, 2021 @ 7:30 p.m.

JUST ADDED!!!! Sunday, December 5, 2021 @ 2:00 p.m.
Rock, Holiday Show

Good times never felt so good… so good…

An up-tempo, rock-oriented tribute to the legendary Neil Diamond will have you dancing in your seat and singing along to his classic hits. The hard-driving band recreates the energy of Neil Diamond's live arena performances with its own rock flair. Led by "Brother Love" Jay Henke on vocals and acoustic guitar, the St. Louis-based ensemble is Dan Farroll, piano and keyboard; Jeff Pawlow, keyboard and synthesizer; Sebastian Sronce, lead gitar, Randall Eickmeyer, bass; Tim Ilko, drums, Rick Turcotte, percussion; Liz Murphy-White, Leigha Sronce, and Courtney Walker, backing vocals. Let Brother Love save your soul!

Generously supported by Mr. George Obernagel '78

$30 Adult, $28 Senior, $10 Student/Child, McKendree University Students FREE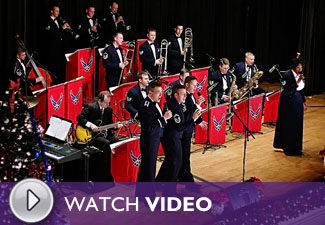 U.S. Air Force Band of Mid-America

Tuesday, December 7, 2021 @ 10:00 a.m., Arts Education Series (grades k-12) - FREE, tickets required
Tuesday, December 7, 2021 @ 7:00 p.m. - SOLD OUT!

Wednesday, December 8, 2021 @ 10:00 a.m.

Wednesday, December 8, 2021 @ 7:00 p.m.

Holiday
A Hett holiday tradition! The talented musical ambassadors of Headquarters Air Mobility Command at Scott Air Force Base return for three joyful, uplifting performances. The 45 enlisted musicians and vocalists of the Band of Mid-America's Concert Band represent the professionalism and excellence found throughout the U.S. Air Force. Their diverse repertoire includes symphonic masterworks, traditional marches, modern compositions, and jazz-inspired holiday music. Always a sell out!

FREE, Tickets Required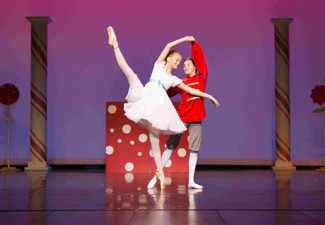 The Hett and State Street Dance Company co-present: The Nutcracker
Friday, December 10, 2021 @ 6:30 p.m.

Saturday, December 11, 2021 @ 6:30 p.m.

Sunday, December 12, 2021 @ 2:00 p.m.
Dance
The ballet classic returns to the Hett this Holiday Season! This timely holiday classic features local dance talent and principals from leading professional companies.

The Nutcracker, a two-act Russian ballet with a famous score by Pyotr Iliych Tchaikovsky, premiered in1892 and has become a beloved Christmas season tradition. The enchanting story follows young Clara and her Nutcracker doll from a fancy family Christmas party to a fierce battle with the evil Mouse King. Their magical adventure continues through the land of Snow and the Kingdom of Sweets, featuring the Sugar Plum Fair.

State Street Dance Company is a semi-professional ensemble from the Dance Station School in O'Fallon, Ill.

$30 Adult, $28 Senior, $10 Student/Child, McKendree University Students FREE