Russel E. and Fern M. Hettenhausen Center for the Arts
"The Hett" is Southern Illinois' premier performing arts venue, presenting world class dance, drama, classical music and jazz. The 488-seat auditorium is located on the McKendree University campus in Lebanon, Illinois, 25 miles from St. Louis.


COVID Update: As per Restore Illinois and new CDC guidelines our campus policy is that everyone wear a mask in University buildings.
Reza
Homecoming Show
Friday, October 22, 2021 @ 7:30 p.m.
World Class Illusionist

REZA has taken the art of illusion to a new level, delivering his rock concert style magic show to audiences across the globe.

Don't expect rabbits out of hats! REZA's current tour transports concert level lighting &production merged with the most incredible cutting-edge magic in existence today. REZA has garnered a world-wide buzz and loyal fan base with his passion for creating signature grand-scale illusions such as making motorcycles and helicopters materialize out of thin air! Perhaps REZA's greatest secret is his uncanny ability to communicate his performance art on such a personal level.

Generously supported by Mr. Gerald Cornell '74 and Mrs. Sharon Cornell and Mrs. Lynn Cornell and the late Brig. General David Cornell, USAF, Ret.


$40 Adult, $38 Senior, $15 Student/Child, McKendree University Students FREE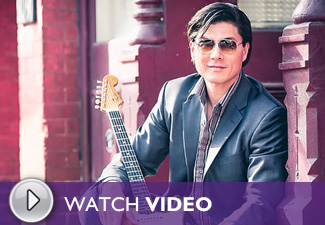 Joe Metzka
Wednesday, October 27, 2021 @ 7:30 p.m.
Blues/Jazz
$10 Adult, $10 Senior, $10 Child, $10 McKendree University Students
Tuesday, November 2, 2021 @ 6:00 p.m.

ScreenTalk Presenter: Dr. Jessica Campbell, associate professor of English


Rated PG-13; 1 hour, 46 min.