Russel E. and Fern M. Hettenhausen Center for the Arts
"The Hett" is Southern Illinois' premier performing arts venue, presenting world class dance, drama, classical music and jazz. The 488-seat auditorium is located on the McKendree University campus in Lebanon, Illinois, 25 miles from St. Louis.


COVID Update: As per Restore Illinois and new CDC guidelines our campus policy is that everyone wear a mask in University buildings.
Complete Gamer: Celebrating Bob Gibson
RESCHEDULED: Monday, April 25 @ 7:00 p.m.
R&B, Soul

Complete Gamer is a celebration of Cardinals legend and baseball hall of fame pitcher, Bob Gibson.

This multi-media experience features original music performed by Brian Owens and musicians of Life Creative Group, a creative arts company dedicated to sharing the talent and stories of the St. Louis Region on a global level. Their single, entitled #Complete Gamer, was commissioned by the St. Louis Cardinal to reach a new generation of fans so that they know the extraordinary life story of Hall of Famer Bob Gibson. Brian has been compared to legendary soul artists such as Marvin Gaye and Otis Redding. His music is full of messages that are hopeful, encouraging and thought-provoking. He has released eight albums.

$25 Adult, $23 Senior, $10 Student/Child, McKendree University Students FREE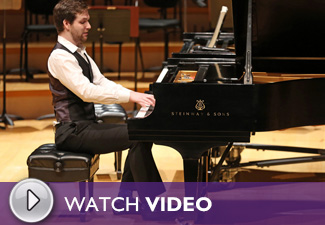 Brian Woods
RESCHEDULED: Thursday, April 7 @ 7:30 p.m.
Classical Pianist
$10 Adult, $10 Senior, $10 Child, $10 McKendree University Students
Wednesday, February 2, 2022 @ 6:00 p.m.


ScreenTalk Presenter: Dr. Martha Patterson, professor of English

Rated PG; 1 hr.