McKendree Presents Series
The Second City

Friday, September 28, 2018, @ 8:30 p.m.
(please note later start time)
The Second City opened its doors on a snowy Chicago night in December 1959, and a comedy revolution began. The small cabaret theater grew to become the most influential and prolific comedy empire in the world, developing a unique way of creating art and fostering generations of superstars. The legendary improvisational comedy club launched the careers of John Belushi, Steve Carell, Stephen Colbert, Tina Fey, Keegan-Michael Key, Bill Murray, Mike Myers, Gilda Radner, Alan Arkin, Joan Rivers, and many more.

Fast and always spectacularly funny, Second City is celebrating 60 years of cutting-edge satire, improvisations, and sketch comedy. It has earned a reputation as the world's premier comedy club, theater, and school of improvisation, with live shows every night in Chicago, Toronto, and Hollywood. Its self-mocking name comes from the title of an article about Chicago that appeared in The New Yorker in 1952.


Corporate Sponsor: Mathis, Marifian & Richter
Dhoad Gypsies of Rajasthan

Sunday, October 7, 2018, @ 3:00 p.m.
Direct from Jaipur, India, come "the cultural ambassadors of Rajasthan," a passionate and spirited collective of musicians, dancers, troubadours, poets, and a fakir (fire eater). Dhoad takes you on a mesmerizing journey filled with hypnotic, complex melodies and intense grooves that blend Hindustani classical and Sufi devotional music.

The vibrant, colorful show and captivating sound is an invitation to the deep, mysterious life of semi-nomadic desert tribes. Dhoad celebrates the rich history of Rajasthani music and dance to pay true homage to the Rom—Gypsies who left India 1,000 years ago. Founder and Artistic Director Rahis Bharti is a seventh-generation descendant of the courtier musician caste called Khan Saheb, who performed for the royal courts of Indian rulers, the Maharajas.

The company has performed more than 1,100 concerts in 100 countries over the last 16 years, most notably at Queen Elizabeth II's Diamond Jubilee; Mick Jagger's birthday party; for former French president François Hollande, and the Prime Minister of India.

Generously Supported by Dr. Frank Spreng and Mrs. Jane Spreng.

The Midtown Men

Stars from the Original Cast of Jersey Boys
Thursday, October 25, 2018, @ 7:30 p.m.
Friday, October 26, 2018, @ 7:30 p.m. - SOLD OUT!

Four Broadway veterans deliver a musical tour de force celebrating the best of the Sixties. Tony Award winner Christian Hoff, Michael Longoria, Daniel Reichard and Tony Award nominee J. Robert Spencer sing favorite hits by The Beatles, The Rascals, The Turtles, Motown, The Four Seasons, and more.

These talented entertainers shared the Broadway stage for over a thousand performances in the mega-hit "Jersey Boys." Now, as The Midtown Men, they have thrilled crowds on concert stages across the U.S., Canada and in Beijing, performing over 600 shows and singing with 31 major symphony orchestras. The Midtown Men have delighted television audiences on "The Today Show," "Good Morning America," "Access Hollywood," "Katie," and "The Chew," and on two public television concert specials. Their first radio single, "All Alone on Christmas," was written and produced by rock icon and "Sopranos" star Steven Van Zandt and backed by Bruce Springsteen's E Street Band. The group performed the song at the White House for the National Christmas Tree Lighting Ceremony.

"As good as popping 'Meet the Beatles' on my turntable for the first time!"- Time Magazine editor
"Inspired!" – New York Daily News
"Superb. Bravo!" - Paul Anka


Generously Supported by David, Lynn, Jerry and Sharon Cornell
Corporate Sponsor: TheBank of Edwardsville

Note: Not a performance of, not affiliated with the show Jersey Boys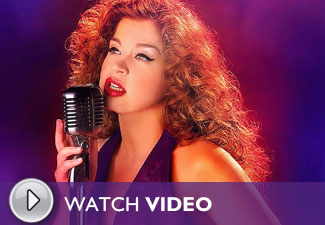 Jaimee Paul

featur

ing trumpeter Leif Shires

Tuesday, November 13, 2018, @ 7:30 p.m.
A jazz maven with sultry, bluesy pipes delivers impressive tributes to Etta James, Billie Holiday, and Nina Simone.

Raised in Southern Illinois, singing in school and church choirs, Jaimee Paul was influenced by gospel and blues but cultivated a special place in her heart for jazz. From an early age, she was attracted to the gospel and jazz traditions of individual interpretation, embellishment, and strong rhythmic drive.

She has performed with Lyle Lovett, Wynonna, The Judds, and Kelly Clarkson. Her 2008 debut record "At Last," a collection of signature songs associated with the great female jazz and pop icons, topped the iTunes Jazz charts. "Bonded," a tribute to James Bond films, reached the top ten, while "Hear My Prayer" earned a 2013 Dove Award nomination for Best Inspirational Album. Her self-produced album, "Angel Like You," combines jazz standards and original songs.

Her husband, trumpet player Leif Shires, has worked with artists across many genres, including Kelly Clarkson, Jack White, Eliza and the Bear, Barry Gibb, and T.G. Sheppard.


Generously Supported by Doug Phillips and Associates and Jan Phillips

Corporate Sponsor: Country Financial
United States Air Force Band of Mid-America

- SOLD OUT!



Tuesday, December 11, 2018, @ 7:30 p.m.
Wednesday, December 12, 2018, @ 7:30 p.m.
Thursday, December 13, 2018, @ 7:30 p.m.
Always a guaranteed holiday favorite! Three nights of patriotic, joyful, and uplifting music by the musical ambassadors of Headquarters Air Mobility Command at Scott Air Force Base are sure to put you in the holiday spirit.

The United States Air Force Band of Mid-America's Concert Band is composed of 45 enlisted professional musicians who represen0t the professionalism and excellence found throughout the U.S. Air Force. The ensemble's diverse repertoire ranges from symphonic band masterworks and traditional marches to modern compositions and jazz. The band also features professional vocal soloists performing a wide variety of popular, classical, patriotic, and holiday selections.

Imago Theatre: FROGZ

Wednesday, January 30, 2019, @ 10:00 a.m. (School matinee: $5 child; for every 10 children, one free ticket for chaperone)
Wednesday, January 30, 2019, @ 7:00 p.m.
Inventive, entertaining, and hilarious! FROGZ is penguins playing musical chairs, a cat trapped in a giant paper bag, and orbs running wild through the audience in a madcap revue of illusion, comedy, and fun. It has been described as Cirque Du Soleil-evoking acrobatics mixed with Mummenschanz-like mime, set in a unique—yet accessible—French-influenced, avant-garde playground. Imago's ingenious masks, mesmerizing movement, outlandish costumes, and original music create a carnival of the absurd, presenting universal themes with a playful touch, as animals and inanimate objects take on human characteristics.

FROGZ is the Portland, Oregon-based Imago Theatre's signature work. Seen on stage and television by over a million viewers, it enjoyed two runs on Broadway and put Imago on the international map.

Family friendly entertainment, recommended for ages 3 and older.

"Move over Blue Man Group, FROGZ is in town!" - The Boston Herald
"Inspired fun! A mastery of mime, dance, and acrobatics!" - The New York Times
"A cross between a circus, vaudeville, and the zoo . . . one of the wildest, weirdest wackiest shows ever to play NYC." - New York Daily News
"Imago's international reputation is well-deserved." - USA Today

Generously Supported by Dr. Delbert L. Harris and Mrs. Mary J. Metzger-Harris '62

Arts Education Generously Supported by Allison Cassens Early Childhood Development and Dr. Linda Cassens
Aquila Theatre: Frankenstein

Monday, February 11, 2019, @ 7:30 p.m.
Tuesday, February 12, 2019, @ 10:00 a.m. (School matinee: $5 child; for every 10 children, one free ticket for chaperone)
The classically trained, hip New York theatre company returns to the Hett with Mary Shelley's frightening tale of science run amok. Victor Frankenstein is a Swiss scientist with a mission to create an artificial human. Without considering the consequences of such progress, he succeeds—with terrifying results. After wandering the world alone, the monster eventually comes for Frankenstein's family. Horrific events unfold until the doctor tentatively agrees to create a mate for the creature. Ultimately, the doctor refuses in an effort to spare humanity but bears the terrible and personal penalties of his decision.

Written in 1818, Frankenstein: The Modern Prometheus is the first true science fiction novel. Years ahead of its time, it has inspired countless film and stage adaptations. Two hundred years later, Frankenstein still poses a myriad of critical ethical questions about the nature of innovation and the outcome of scientific discovery.

Generously Supported by Robert and Grace Renner Welch Endowment

Arts Education Generously Supported by Allison Cassens Early Childhood Development and Dr. Linda Cassens

"We Shall Overcome" - A Celebration of Dr. Martin Luther King, Jr.

Friday, February 22, 2019, @ 7:30 p.m.
Inspired by the words and actions of Dr. Martin Luther King, Jr., this powerful, genre-defying show is filled with music, joy, and hope. It features repertoire from African-American music traditions that electrified generations of civil rights activists and defenders, interwoven with spoken words from Dr. King's recorded speeches.

"We Shall Overcome" ties together a lineage of music and culture that includes gospel, classical music, jazz, Broadway and traditional spirituals. From Aretha Franklin to Wynton Marsalis, Duke Ellington to Stevie Wonder, Nina Simone to Donny Hathaway, or music from "the Wiz," Producer and Musical Director Damien Sneed's understanding of each genre allows him to cover so much musical ground fluidly in a single performance.

He has worked with Wynton Marsalis, operatic soprano Jessye Norman and tenor Lawrence Brownlee, and has toured extensively with Diana Ross, Aretha Franklin, and the Clark Sisters.

"Damien is an extraordinarily talented, intelligent and well-rounded musician as well as a human being of depth and passion." - Jessye Norman

"An ambassador for classical and gospel music who brings positivity, optimism and thoroughness to every occasion… He uses his artistry to make our world a better place." - Wynton Marsalis

Generously Supported by Mr. Allen P. Cain

Third Coast Percussion

Wednesday, February 27, 2019, @ 10:00 a.m. School matinee: $5 child; for every 10 children, one free ticket for chaperone
Thursday, February 28, 2019, @ 7:30 p.m.
This Grammy-winning quartet has forged a unique musical path with virtuosic, energetic performances that celebrate the extraordinary depth and breadth of possibilities in the world of percussion. Hailing from Chicago, the members are also accomplished teachers and the ensemble-in-residence at the University of Notre Dame since 2012.

A direct connection with the audience is at the core of their work, whether they are speaking from the stage about a new piece of music; encouraging the audience to play along; or inviting fans around the world to create new music using one of their free mobile apps.

Their curiosity and eclectic taste have led to unlikely collaborations that have produced exciting new art. The group has worked with engineers at the University of Notre Dame, architects at the Frank Lloyd Wright Foundation, dancers at Hubbard Street Dance Chicago, and musicians from traditions ranging from the mbira music of Zimbabwe's Shona people, to indie rockers, to some of the world's leading concert musicians.

"Commandingly elegant" – The New York Times
"Rare power" - Washington Post
"Vibrant…superb" - The New Yorker
"Brilliant" - The Independent, U.K.
"Virtuosity and deft, precisely timed wit" - Washington Post
"Impressively combining creative fearlessness with reverent precision" - BBC Music Magazine
"Sonically spectacular" - Chicago Tribune
"One of the country's finest new music ensembles" - Chicago Reader

This program is partially supported by a grant from the Illinois Arts Council Agency.



Generously Supported by George Obernagel '78

Arts Education Generously Supported by Allison Cassens Early Childhood Development and Dr. Linda Cassens
Tuesday, March 5, 2019, @ 7:30 p.m.
Wednesday, March 6, 2019, @ 7:30 p.m. - SOLD OUT!

Imagine this: America is expanding. The railroad is snaking westward. In the desert, a town comes to life. The saloon doors swing open to reveal a motley cast of characters, each with a tale to tell.

Theatre and circus collide in Saloon, Cirque Éloize's 11th original creation, inspired by a rich historical and musical heritage. The music of Patsy Cline and Johnny Cash mix with festive, folk-inspired compositions as a fiddle sets the tone for a musical adventure that sweeps the audience up in a flurry of energy. Strength, agility, original choreography and spectacular acrobatic prowess combine for an action-packed thrill ride! The Korean plank, aerial straps, Cyr wheel, juggling, hand-to-hand, and a variety of movements tell an incredible love story of the Wild West, where almost anything goes. Never before has a piano tuner created such a ruckus!

Éloize (pronounced "el-WAZ") means "heat lightning" in the Acadian dialect of the Iles-de-la Madeleine, or Magdalen Islands, archipelago in the Gulf of St. Lawrence, southeast of Québec. Artists from the first Cirque Éloize, started in 1993, were from these islands.

Generously Supported by Betty H. Ford and the late Col. William Ford

Corporate Sponsor:  Country Financial
tenThing - SOLD OUT!

Monday, April 8, 2019, @ 7:30 p.m.
Arguably the finest female trumpet player in the world, Norwegian soloist Tine Thing Helseth leads a 10-piece, all-female brass ensemble that is equal parts virtuosity and fun. Formed in 2007 as a collaboration between musical friends, tenThing has firmly established itself on the international scene to great acclaim. The ensemble's diverse repertoire spans Mozart to Weill, Grieg to Bernstein, and Lully to Bartok. The group works closely with Norwegian guitarist and arranger Jarle Storløkken on scores that enable the ensemble to play pieces of differing instrumentations.

tenThing delighted the audience with an opening number at the 2011 Norwegian Grammy Awards. It has performed at international festival plays in Germany, China, and Italy, and contributed an enthusiastically acclaimed performance to the BBC Chamber Proms series.

"Infectious in their enthusiasm and energy, and their intimacy" – The Guardian, U.K.

"A superstar of tomorrow" – BBC Music Magazine

Generously Supported by Together Wee Grow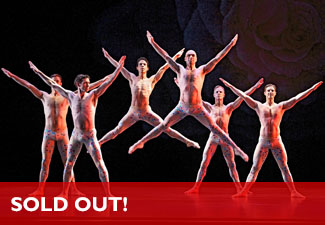 Paul Taylor Dance Company - SOLD OUT!
Wednesday, April 17, 2019, @ 7:30 p.m.
The Paul Taylor Dance Company is one of the world's most highly acclaimed and sought-after performing arts ensembles. Founded in 1954 by choreographer Paul Taylor, PTDC was led by Mr. Taylor until his death at 88 in 2018, after which dancer Michael Novak became Artistic Director. The Company performs Mr. Taylor's repertoire, comprising 147 dances, as well as those by other choreographers, and has toured to more than 500 cities in 64 countries around the globe. The 2019 Season marks PTDC's 65th Anniversary

Generously Supported by Mr. Randy Wells

Additional funding for this presentation is supported by the Arts Midwest Touring Fund, a program of Arts Midwest that is funded by the National Endowment for the Arts, with additional contributions from the Illinois Arts Council and the Crane Group.

Information about the upcoming "2019-20 McKendree Presents" season will be announced soon.  Please check back often.