McKendree Presents Series

10th Anniversary Gala

Friday, September 23, 2016 @ 8:00 p.m.


The Hett celebrates its tenth anniversary with an unforgettable evening of all-star entertainment by soprano Christine Brewer, The Peter Martin Quintet featuring clarinetist Anat Cohen, vocalist Brian Owens, MADCO Dance and more.
Evening Sponsor: Dr. James M. Dennis and Dr. Cynthia Cherrey
Evening Supporters: Mr. Michael F. Gauble '66 and Mrs. Kay Gauble '66, Mr. Gary Graham and Mrs. Lucia K. Graham


Arts Midwest World Fest: Anda Union (China)
Friday, September 30, 2016, @ 7:30 p.m.


Nine band members from several ethnic nomadic cultures unite their tribal and musical traditions, styles and influences from Inner and Outer Mongolia. As the only Illinois venue in the 10-state program called World Fest, the Hett hosts these exceptional artists for a weeklong residency, September 25-30, culminating with public concert at the Hett.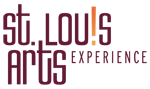 The Four Freshmen - SOLD OUT!

Friday, October 14, 2016, @ 7:30 p.m.


Four-part harmony, a touch of elegance, a splash of swing and a whole lot of fun! The vocalists have changed over 68 years yet their legendary sound remains the same. Hear the quartet that inspired the Beach Boys' Brian Wilson, The Mamas & The Papas and the Manhattan Transfer.

Sponsored by David, Lynn, Gerry and Sharon Cornell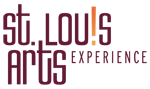 Danú: A Christmas Gathering: Féile Na Nollag - SOLD OUT!

Sunday, December 4, 2016, @ 7:30 p.m.

One of Ireland's leading traditional music and dance ensembles. The group features high-energy performances and a glorious mix of ancient and contemporary songs and stories from its homeland. A moving and memorable holiday celebration for Celtic music lovers!

"… a vibrant mix of virtuosity, energy, and empathy" – The Washington Post
"… fierce fiddle reels to pensive ballads" – The New York Times
"… stirs the blood and lifts the heart" – Irish Music Magazine

Sponsored by Mr. George Obernagel   

United States Air Force Band of Mid-America

Wednesday, December 7, 2016, @ 7:30 p.m. - SOLD OUT!

Thursday, December 8, 2016, @7:30 p.m. - SOLD OUT!

Wednesday, December 7, 2016, @ 7:30 p.m.

The popular holiday concert by the musical ambassadors of Headquarters Air Mobility Command at Scott Air Force Base is a perennial Hett favorite!

Russian National Ballet Theatre: Chopiniana / Romeo and Juliet - SOLD OUT!
Sunday, January 8, 2017, @ 7:30 p.m.

The enchanting music of Chopin and Tchaikovsky and the story of Shakespeare's star-crossed lovers is interpreted by exquisite dancing, colorful costumes and the courtly elegance of Imperial Russia.

Sponsored by Mr. Randy Wells
   
  

The Improvised Shakespeare Company

Thursday, January 26, 2017, @ 7:30 p.m.

Based on one audience member's suggestion, the cast—having brushed up on its "thees" and "thous"—creates a fully improvised play in Elizabethan style. Each play is completely unplanned, unrehearsed and therefore entirely new!

"Consistently hilarious" – The Chicago Reader



Sponsored by Country Financial


Classic Albums Live: Led Zeppelin II

Thursday, February 2, 2017, @ 7:30 p.m.

After two sold-out shows, these professional studio musicians and vocalists are back to recreate another of rock's greatest sounds—the thundering swagger of Led Zeppelin II. Meticulously researched and lovingly recreated, track for track, note for note – LIVE!

Sponsored by TheBank of Edwardsville

Mermaid Theatre of Nova Scotia: Brown Bear, Brown Bear and Other Tresured Stories

Saturday, February 11, 2017, @ 11:00 a.m. & 2:00 p.m.

An imaginative blend of puppetry and striking scenic effects bring to life children's storybook favorites by Eric Carle, including The Very Hungry Caterpillar and Papa, Please Get the Moon for Me.

Sponsored by Dr. Frank Spreng and Mrs. Jane Spreng



Arts Midwest World Fest: Le Vent du Nord (Canada)

- SOLD OUT!



Friday, February 24, 2017, @ 7:30 p.m.

Considered a driving force in progressive folk music, the Canadian musicians infuse their traditional Québécois repertoire with a breath of fresh air in catchy songs and innovative arrangements. Their February 19-24 residency in the community ends with a public concert at the Hett as part of the 10-state World Fest event.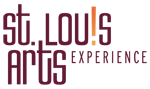 Dailey & Vincent - SOLD OUT!

Thursday, March 2, 2017, @ 7:30 p.m.

The rock stars of bluegrass make their second appearance on the Hett stage. The duo have received multiple Entertainer of the Year Awards from the International Bluegrass Music Association (IBMA).

"What a great sound. Not since the Louvin Brothers has music touched me this deep. I expect them to go all the way to the top and stay there." – Dolly Parton

"Dailey & Vincent make my ear hairs curl and my toes curl. Their name is on the lips of everyone in the know, as far as I'm concerned." – Bruce Hornsby






Philip Fortenberry
Thursday, March 23, 2017, @ 7:30 p.m.

A versatile conductor, director and pianist, Fortenberry brings his critically acclaimed piano performance to the Hett. His incomparable technique (those were his hands on the piano in the HBO Liberace biopic "Behind the Candelabra"), along with his passion, wit and elegance will make for a memorable evening.

Sponsored by The Robert and Grace Renner Welch Endowment


Parsons Dance

Tuesday, April 25, 2017, @ 7:30 p.m.

One of the great creators of contemporary dance in America, David Parsons' New York company is universally hailed for its athleticism, joyfulness and technical skill. Parsons Dance is artful, entertaining, sexy, and smart. Uplifting, vibrant, accessible and exciting modern dance!

"One of modern dance's greatest living dance-makers" – New York Magazine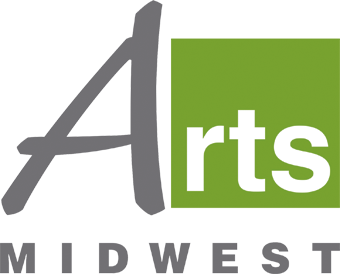 This presentation is supported by the Arts Midwest Touring Fund, a program of Arts Midwest that is funded by the National Endowment for the Arts, with additional contributions from Mr. Gary Graham and Mrs. Lucia Graham and the Crane Group.