McKendree Presents Series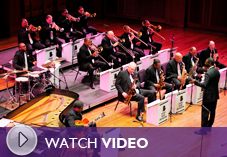 The Count Basie Orchestra
Friday, October 2, 2015, @ 7:30 p.m.


A phenomenon born in 1935 in Kansas City is still going strong today! Perhaps the finest swing band in the world, the CBO has won every jazz award there is to win, holds 18 Grammys and carries William "Count" Basie's musical legacy forward into the 21st century.

Sponsored by David, Lynn, Gerry, and Sharon Cornell

$26 adult, $22 senior, $10 student/child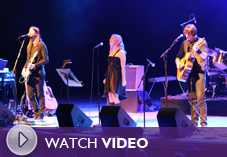 Classic Albums Live: Dark Side of the Moon

Thursday, October 15, 2015, @ 7:30 p.m.


After their sold-out show last year, these world-class professional studio musicians and vocalists return to the Hett to play classic Pink Floyd. Meticulously researched and lovingly recreated for you, track for track, note for note – LIVE!

Sponsored by theBank of Edwardsville

$22 adult, $18 senior, $10 student/child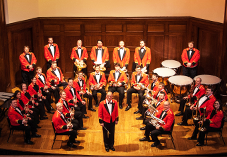 St. Louis Brass Band
Monday, October 19, 2015, @ 7:30 p.m.


Euphonium soloist Patrick Sheridan and 28 professional brass and percussion musicians bring traditional English brass band sound to the Hett. The group has been ranked among the top 200 of its kind in the world. When they are not performing, the musicians work as college students, teachers, doctors and in other career fields.

FREE!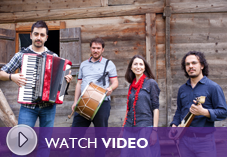 Arts Midwest World Fest: Aysenur Kolivar

Thursday, October 22, 2015, @ 7:30 p.m.


The Hett is the only Illinois venue to participate in the 10-state World Fest, as over the next two years exceptional artists from all over the world will spend a week working and performing in our community. In the first of two World Fest performances this season, Turkish folk songstress Aysenur Kolivar explores the music and traditions of her Black Sea heritage.

FREE!

Aquila Theatre: The Adventures of Sherlock Holmes

Monday, October 26, 2015, @ 7:30 p.m.


In this witty, fast paced production the legendary sleuth skillfully maneuvers the twisted web of London's most intriguing cases with his split second deductions revealing intimate and useful details of a person's life. Actors from the top British and American stages bring the acclaimed Aquila Theatre's energetic, physical style to this new adaptation.

Sponsored by Robert and Grace Renner Welch Endowment

$15 adult, $12 senior, $5 student/child

Sunday, November 22, 2015, @ 3:00 p.m.


The Vienna Boys' Choir has thrilled audiences for over 500 years since its first performances in the court of the Holy Roman Emperor Maxmillian I in 1498. The angelic voices of the modern-day choir will fill the Hett with music for the holiday season.

Sponsored by George Obernagel

$22 adult, $18 senior, $10 student/child

United States Air Force Band of Mid-America

Tuesday, December 8, 2015, @ 7:30 p.m.
Wednesday, December 9, 2015, @ 7:30 p.m.

The popular annual holiday concert by the musical ambassadors of Headquarters Air Mobility Command at Scott Air Force Base returns for two nights again this year. Always a crowd pleasing favorite!

FREE!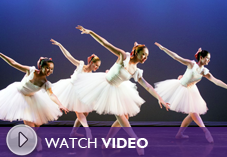 COCA Presents: The Little Dancer
Sunday, December 20, 2015, @ 3:00 p.m.


The COCA holiday tradition returns! COCA's Ballet Eclectica presents the tale of Degas' famous statuette that comes to life and finds herself dancing through various works of art. This year, be inspired by the great works of the consummate masters—from choreographers, to painters, to composers. A co-presentation with St. Louis' Center of Creative Arts.

Sponsored by Dr. Frank Spreng and Jane Spreng

$10 adult, $8 senior, $5 student/child

Saturday, January 23, 2016, @ 7:30 p.m.


Billed as a "Certified Lunatic and Master of the Impossible," the one and only Dr. Professor Tomáš Kubínek is a comic genius, virtuoso vaudevillian, and all-round charmer. A collision of theatre and music hall, his exuberant one-man show is an utterly joyous experience!

"Absolutely expert and consistently charming!" -- The New York Times
"Inventive, hilarious, charming, disarming, irreverent, creative, and he works a crowd as few mortals can." -- FoolProof Festival, Seattle
"Hilarious and enormously talented!" -- Time Out Magazine, U.K.

Sponsored by Country Financial

$15 adult, $12 senior, $5 student/child

Monday, February 8, 2016, @ 7:30 p.m.


From creative master Deke Sharon, the music director and arranger of the hit movie "Pitch Perfect," comes Vocalosity– a high octane night featuring the world's best a cappella singers, exploring styles from the classic to the most YouTube-worthy hits. An "Aca-Perfect" musical experience!

$26 adult, $22 senior, $10 student/child

Wednesday, February 17, 2016, @ 7:30 p.m.


Drawn from the history and folklore of Ireland and her Celtic cousins, Celtic Nights takes the audience on a stunning musical journey through song, dance, and storytelling with pride and passion.

Sponsored by Country Financial

$22 adult, $18 senior, $10 student/child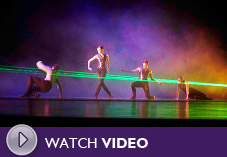 Eisenhower Dance Ensemble: The Light Show

Thursday, March 10, 2016, @ 7:30 p.m.


Michigan's premiere contemporary dance company cleverly pairs four choreographers with four lighting designers. Incorporating unique lighting design in each work, the result is an evening of electrifying imagery and movement that reflects on life and human relationships. A visually striking evening of dance!

Sponsored by Dr. Betsy Gordon

$15 adult, $12 senior, $5 student/child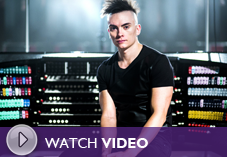 Cameron Carpenter featuring the International Touring Organ

Friday, April 7, 2016, @ 7:30 p.m.


Virtuoso composer-performer Cameron Carpenter smashes the stereotypes of organists and organ music, all the while generating worldwide acclaim and controversy. His diverse repertoire includes the complete works of Bach, film scores, original works and collaborations with jazz and pop artists.

"Extravagantly talented… " — The New York Times

$22 adult, $18 senior, $10 student/child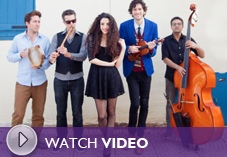 Arts Midwest World Fest: Baladino

Friday, April 29, 2016, @ 7:30 p.m.


The Hett's participation in the 10-state World Fest brings another group of exceptional artists to our area for a week long residency. The season's second World Fest event features Mediterranean folk band Baladino, an Israeli world music ensemble than blends centuries-old melodies and sounds carried to Israel from Spain, Eastern Europe, Turkey, and Arabic countries.

FREE!