Staff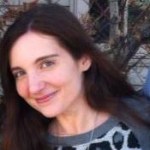 Bethany Guida
Director
Associate Faculty in English
Writing Consultant
Phone: 618-537-2150
Bio: Bethany Guida primarily teaches English 109, 111, and 112. She received a BA and MA from SIU-Edwardsville.
Her writing and research interests include gender, race, and class in horror films. She also writes entertainment articles for two online magazines, and enjoys attending pop culture conventions and movie premieres, and interviewing celebrities for her articles. Her favorite interview so far is with actress Marion Ross, who is most famous for her years as beloved matriarch Mrs. Cunningham on Happy Days. Among some of the many other celebrities she has met, some of the most notable are Gary Busey, Lou Ferrigno, Linda Blair, Jared Leto, Ernie Hudson, and Elvira.
In her free time, she enjoys baking, watching movies, and collecting older paperback horror novels and movie memorabilia.
Writing Specialties: MLA, brainstorming, source integration

Adjunct Faculty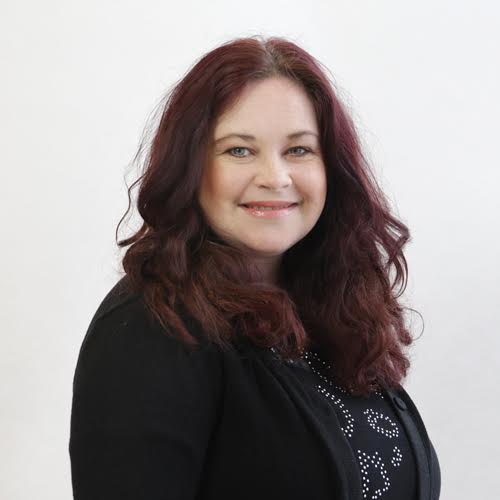 Melanie Jenkins
Associate Faculty in Psychology
Writing Consultant
Bio: Melanie Jenkins is a psychology and University 101 professor. She has been adjunct teaching at McKendree University since 2004, and has also taught at other institutions, including SIU-Edwardsville, Rend Lake College, and Jefferson College.
She obtained her bachelor's degree in 2000 from McKendree University and her master's degree in 2003 from SIU-Edwardsville. She has been part of the writing center staff since 2015, where her specialty is APA style writing.
Her interests include gender studies, speech writing, theology, and performance art. She enjoys directing musicals, coaching speech team, Bible studies, family time, and vacations (mainly to Disney).
Writing Specialties: APA, source usage, syntax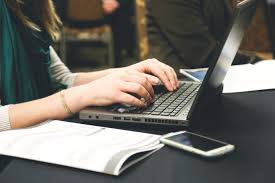 Sarah Andersen
 Associate Faculty in English
 Writing Consultant

Bio: Sarah Andersen is an Associate Faculty member in English, as well as a tutor in the Writing Center. She teaches English 109, 111, and 112, and has been at McKendree since the fall of 2015. Sarah earned her undergraduate degree in Special Education from Indiana University in 1997 (we know--she doesn't look that old). In 2005 Sarah earned her masters degree from the University of Phoenix in Curriculum and Technology. After teaching students with special needs for more than eleven years, Sarah was offered an opportunity to work with college students who needed extra instruction to be successful in their freshman English classes. This is when her passion for teaching college students truly developed. Sarah is passionate about giving every student the tools they need to be successful in their writing.
Writing specialties: Thesis statements, mechanics, MLA
Sue McBroom
Writing Consultant
Bio: Sue McBroom holds a MA in Library Science from the University of Missouri Columbia with an emphasis in school libraries. She obtained a BA in secondary education from Greenville College in English and Spanish. Her career began as a middle school English teacher. During this time, she took classes in remedial reading. Because of her interest in libraries, she went on to work for St. Louis County Library.
While working on her MA, she went back to working in the schools as a high school librarian. Now retired, Sue teaches technology at Victory Christian School and works as a Writing Consultant at McKendree.
Besides her love of libraries, technology, and working with students, Sue enjoys reading, hiking, and being with her grandchildren.
Writing specialties: Source citations, punctuation, brainstorming
Christopher DiOrio
Associate Faculty in English
Writing Consultant
Bio: This article from the McKendree Review tells you quite a bit!
Writing specialties: Brainstorming, MLA, writing in an academic style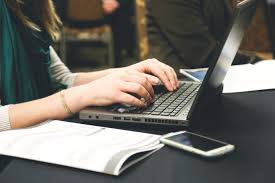 Anastasia Bierman
Associate Faculty in English
Writing Consultant
Bio: Anastasia Bierman is an Associate Instructor of English at Mckendree University. She regularly teaches ENG 111 and 112 on campus and ENG 237 online. She holds a MA in English and a minor in Medieval and Renaissance Studies from the University of Nebraska-Lincoln and a BA in English from McKendree University. Her Master's thesis focused on Early Modern drama, specifically William Shakespeare and Thomas Middleton, as they relate to gender and sexuality. Her research interests also span to rhetoric as it intersects with gender and writing pedagogy, specifically the co-requisite ALP model with developmental writing. She regularly enjoys running and swimming as well as all things arts and crafts.
Writing specialties: English, History, ESL
Peer Tutors*
Anna Belmonte
Bachelor of Arts, Professional Writing and Rhetoric
Minor, Public Relations Studies
Writing Consultant
Year: Junior
Specialties: Thesis development, rhetorical analysis, sentence structure, grammar, and punctuation

Interests: Music performance, coffee, are, and the animal kingdom
Emily Davis
Bachelor of Arts, Professional Writing and Rhetoric
Minor, Spanish
Writing Consultant

Emily is in Ireland Spring 2018!

Michaela Noblet
Bachelor of Arts, English
Writing Consultant
Kimbra Pinell
Bachelor of Arts, Political Science
Writing Consultant

Erika Preusser
Bachelor of Arts, Psychology
Minor, Pre-Occupational Therapy
Writing Consultant
*All peer tutors are current McKendree students. The degrees listed correspond to the current degree program they are enrolled in.  If interested in applying for a peer tutor work study position, email Bethany Guida, Director of the Writing Center, for general information and a list of application requirements.