What's new with Blackboard?
On June 2nd, Blackboard was upgraded to the Q4 2016 release.  Information on what has changed is listed below.
New Mobile App for Students
The Bb Student app provides an intuitive way for students to interact with courses, content, instructors, and each other. Bb Student helps students:
Access course content anytime, anywhere
Stay on task with push notifications, a due date list, and activity stream updates
Submit assignments, take tests or quizzes, and review submissions
View course grades as well as individual assessment grades
Participate in discussions
Collaborate with classmates through Blackboard Collaborate Ultra
Attach assignment files from cloud storage like Google Drive or Dropbox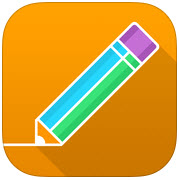 Bb Student is available free for Apple, Android, and Windows devices. It replaces Blackboard Mobile Learn, which will no longer be supported this fall.  Look for a future announcement about the new Bb Instructor app, custom-built for the most important tasks faculty need to use while on the go. Bb Instructor launches later this year!


Learn more about Bb Student app »
Improved Behavior for Self and Peer Assessments
Self and Peer Assessment allows students to evaluate one another's work in a structured environment, based on criteria you set for them. With this update, Blackboard has added an important change in how Self and Peer Assessment distributes evaluation assignments. Going forward, students who do not participate during the submission period are excluded from the evaluation process. Any student with a partial or complete submission will be assigned to their classmates for evaluation, and will be included in the pool of evaluators.
By pairing this with Adaptive Release, Self and Peer Assessment can now be used for students to evaluate group or team members! With three groups and three Self and Peer Assessments, you can use Adaptive Release to limit the visibility of each one to only a single group. Have the students submit a reflection on their contribution to the group as the initial submission. Then, during the evaluation phase, students will only see members of their own group.
Learn more about Self and Peer Assessments »
Drag and Drop
It is easier than ever to attach files in Blackboard. As a faculty member, you can now add files to Items and Assignments by dragging files from your computer to the "hot spot" in the Attach Files area. Students can also drag files to upload when they submit assignments.
Assignment Submission Receipts
You and your students will be able to better track whether Assignments submit successfully with submission receipts. When students submit Assignments successfully, the Review Submission History page will include a banner and confirmation number. Students can copy and save this number as proof of their submission and evidence for academic disputes. For assignments with multiple attempts, students will receive a different number for each submission. For group attempts, each student will receive a separate confirmation number.
You can access all of your students' confirmation numbers from the Grade Center. Access the Reports menu and select Submission Receipts.
Learn more about Submission Receipts »
Assignment Reminders
Faculty will be able to easily send system-generated reminders for missing coursework in the Grade Center to students and members of groups who have not submitted work. Students will receive a system-generated email that lists the course, coursework, and the due date (if included).
Learn more about Assignment Reminders »
Fewer Needs Grading Items
When you allow multiple attempts on an Assignment or Test, you may not need to grade all of them. With this update, the Needs Grading page will automatically be filtered to only display the attempts that need grading. When you set up the assessment, you can specify whether the grade is based on the first attempt or the last attempt, and now the Needs Grading page will only display one attempt per student based on that choice. You can still display all of the attempts, if you want to see the others.
Attempts that you do not need to grade will also now display with a special icon to indicate they do not need to be graded, in the Needs Grading view and in the Inline Grading display.
Learn more about Needs Grading and multiple attempts »
Dropbox Integration
Following this update, faculty and students will be able to attach files from personal Dropbox accounts directly into Blackboard. In the text editor, click Mashups, then Dropbox to link your Dropbox account and to select files. This integration is available anywhere the text editor is available, such as Items, Assignments (creating or submitting), and Discussion Boards.

Please be on the look out for training offered throughout the semester!