Digital Toolkit
---
McKendree University uses Blackboard Learn 9.1 learning management system (LMS).
All online courses are required to use Blackboard.
What you need to access Blackboard
Your McKendree

 

username and password

.


A machine with Windows 7/8/10 or latest two versions of OSX. Do not use Windows XP.


Machine must be without issues (i.e. malware, software conflicts, etc.) and be current with all operating system, driver, and software updates.


The latest Blackboard system requirements can be

 

found here. 


Strong, stable broadband (high-speed) Internet connection with a speed of 4 Mbps or higher.



Skills with using internet applications, software, and file management
Please note the while Blackboard can be accessed through mobile devices, non-Windows/Mac machines, and sub-standard/problematic machines, functionality will be limited. This is also true when using Blackboard with weaker internet connections. In other words, you will likely run into issues if your device or internet connection is not up to par.
Download the Blackboard App (for students).  The app is available on iOS, Android, and Windows mobile devices.
Further Information and Help with Blackboard
When logged into Blackboard, look for one of the following courses:
Blackboard Tips and Tutorials for Students
Blackboard Tips and Tutorials for Instructors
Also, you can search for information at the official Blackboard Help site: Blackboard Help
---
---

McKendree Microsoft Office Information
Microsoft Office software is included for free in your Office 365 subscription as long as you're a student or employee at McKendree University. Office 365 is a Microsoft subscription service that includes access to Office applications and online productivity services, as well as business services such as web conferencing, hosted email, and online storage.
You can download these industry-leading applications on up to 5 devices so you can access your work anywhere, anytime. Word, Excel, and PowerPoint are a few of the robust tools you'll be able to access on your desktop and online to create and share documents.
Desktop Access          iOS Access          Android Access
Click here to access Office 365 applications. 
---
---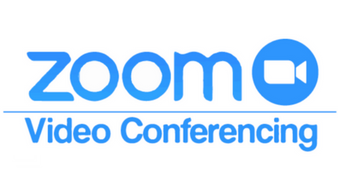 McKendree Zoom Information
Zoom is a robust videoconferencing system to conduct interactive instruction and meetings of all types and sizes. 
Use Zoom to deliver presentations, moderate breakout groups and chats, share screens, and record meetings for later viewing. 
At McKendree University, you can record your Zoom meetings and save the recordings to a local storage device, uploading to YouTube, MMS, or stream. 
Click here for video hosting solutions. 
---
---
Check Out Procedures for Laptops, Projectors and Voting Cards 
Faculty wishing to check out laptops, projectors, wireless presenters and/or clickers should contact Information Technology. Several days' notice is required to reserve any of these items. All faculty must sign a release form indicating the items that they have received and the expected date of return.  
Clickers

 
Clickers are remote control devices that allow students to interact with classroom presentations in real-time. Instructors can prepare multiple choice questions and students can then submit their responses using the clicker. Clickers allow immediate feedback to the instructor, highlighting topics in need of further review and allowing students a stress-free means by which to anonymously test themselves. 
---
---
McKendree Video Services
Screencast-o-matic can be used to record and edit video, capture lectures, assess student progress, and provide walkthroughs/tutorials. This service is available to students and faculty on Microsoft Windows, Mac OS X, and Chrome OS.