Give Big to the Pig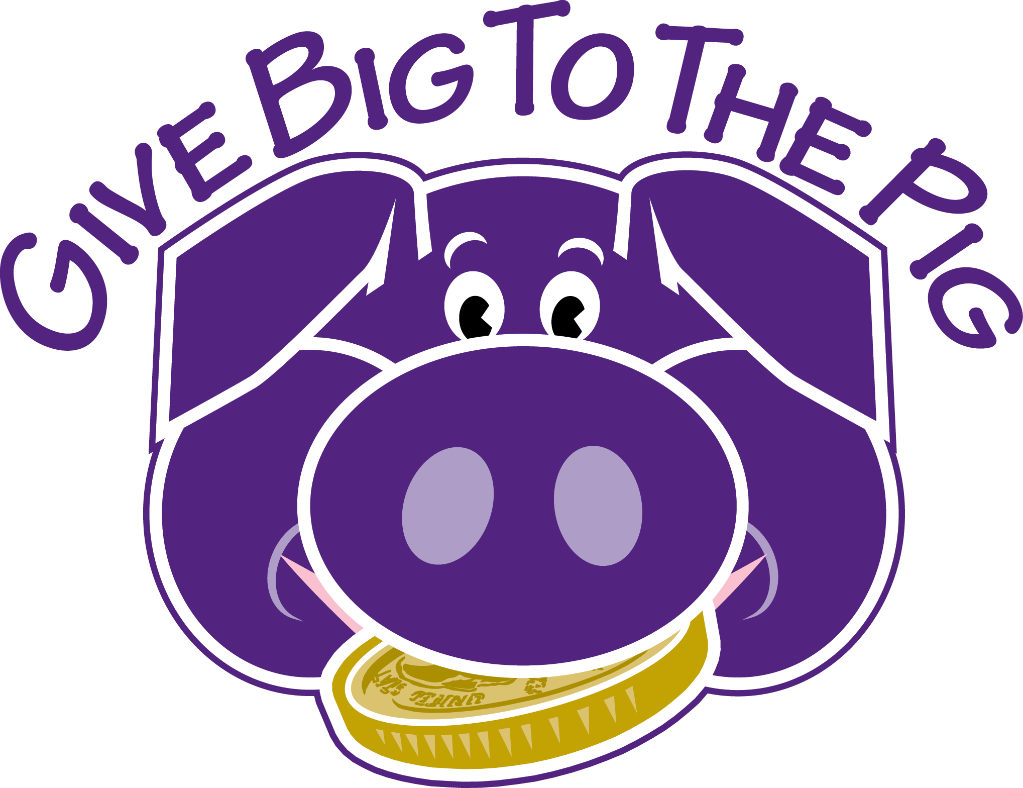 What is Give Big to the Pig?


Give Big to the Pig is a fun way for McKendree students, faculty and staff to share in the spirit of philanthropy. Besides being a cool keepsake, the purple piggy banks make it easy and painless to give a little something back – in a feel good and fun way to McKendree University. Funds raised through Give Big to the Pig benefit the University's Annual Fund which supports student scholarships and financial aid, academic instruction, student services, and more!
How do I participate?

Fatten your pig by feeding them. They're not picky – a steady diet of pennies, nickels, dimes, quarters and dollar bills will work! Then, bring your pig to any of our Purple Pig Roundups throughout the year.
Purple Pig 101

Pigs are easygoing and only require that you:
Shelter – Give your pig shelter, anywhere in your room or office is great!
Food – Empty your change into your pig and fill its belly.
Clothing - Bling out your pig! Decorate or dress your pig in its best.
Get Involved – Is your pig ready to mingle? You will be invited to several Piggy Roundups throughout the year where you can donate your change and enjoy some fun!
Compete – Up for some friendly competition? This is a competition between freshman, sophomores, juniors, seniors, faculty and staff so make sure you feed your pig often and come out to our events!
How do I get a Purple Pig?

Purple pigs are plentiful! Just email us at the Office of Development, Alumni and Parent Relations at annualfund@mckendree.edu or call (618) 537-6824. You are also welcome to stop by the Alumni House to pick up a pig.

Stay Informed!

 

Make sure to check your email because we will be sending out more information about the times and locations for our events. You don't want to be "boaring" and miss out!