Master of Arts in Education (MAED) in Specialized Instruction

Why a Master of Arts in Education in Specialized Instruction?

Teaching is one of the most rewarding professions, but sometimes it can be challenging to set yourself apart from the pool of job candidates. Endorsements in areas such as Reading Teacher and Special Education can give you the professional diversification you need while also enabling you to find your niche in the education field.

If you are a licensed teacher looking to expand your skills in Reading Instruction or Special Education, McKendree's graduate program in Specialized Instruction is the perfect fit for you. Our highly qualified faculty and convenient class options enable you to earn your master's degree quickly and gain important skills to help you succeed in your dream job.

The MAED in Specialized Instruction provides two endorsements in Reading Teacher and Special Education to your initial licensure. Although the degree does not lead to initial licensure as a Reading Teacher or Special Education teacher, it gives you the opportunity to build onto your current teaching license through endorsements recognized by the Illinois State Board of Education (ISBE).



Education Degrees for Busy Adults Brochure



Reading Teacher Endorsement

This endorsement is necessary for educators interested in making Reading their primary teaching responsibility. Teachers seeking this endorsement will be required to submit a passing score on the Reading Teacher Content Area Test, as established by the State of Illinois, and complete a minimum of 18 semester hours in Reading in the following areas:


Foundations of Reading

Content Area Reading

Assessment and Diagnosis of Reading Problems

Developmental and Remedial Reading Instruction and Support

Developmental and Remedial Materials and Resources

Literature Appropriate to Students Across All Grade Levels

Reading Practicum
Additional coursework may be required to seek the Reading Teacher Endorsement if you did not take these courses at the undergraduate level.



Special Education Endorsement

If you are a licensed teacher with a desire to help students with disabilities, then the Special Education Endorsement is for you. You will enhance your current skills as an educator and adapt them to meet the unique learning requirements of special needs students. To earn the endorsement in Special Education, you must meet the following criteria:

1. Possess a current Illinois Teacher's License

2. Obtain a passing score on the Learning Behavior Specialist 1 Test (LBS1)

3. Complete any deficiencies in tests or coursework

Curriculum Requirements
EDU 600 - Professional Educator Seminar (0 Credit)
EDU 615 - Contemporary Issues in Education (3 Credits)
EDU 611 - Curriculum Theory and Design (3 Credits)
EDU 612 - Instructional and Curriculum Design and Evaluation (3 Credits)
EDU 641 - Educational Research & Statistics (3 Credits)
EDU 645 - Action Research Planning (2 Credits)
EDL 620 - School Law (3 Credits)
SPE 690 - Characteristics of Students with Disabilities (3 Credits)
SPE 592 - Assessment and Progress Monitoring in Spec. Ed. (3 Credits)
SPE 594 - Methods of Teaching Students with Disabilities (3 Credits)
SPE 594B - Field Practicum III (0 Credits)
EDR 610 - Adolescent Literature (3 Credits)
EDR 621 - Classroom Diagnostic Techniques and Testing Procedures for the Teaching of Reading (3 Credits)
EDR 623 - Strategies and Interventions to Assist Struggling Readers (3 Credits)
EDR 697 - Practicum in Reading (3 Credits)
Total Credits = 38

The courses below are not required for the degree. The courses below or courses equivalent to these are required by ISBE.

EDU 529 - Children's Literature (3 Credits)
EDU 530 - Methods of Teaching Reading (Elementary) (3 Credits)
EDU 512 Methods of Teaching Reading in the Content Area for Middle School (3 Credits)
Or
EDU 535 Methods of Teaching Content Area Reading (Elementary) (3 Credits)

Format

McKendree's MAED in Specialized Instruction is designed specifically for current teachers juggling the demands of a full-time job, personal responsibilities, and professional development. Choose from online courses or in-class meetings one night a week in an eight-week format. Some courses are designed in a 16-week format to meet the requirements of the class.

Interesting Courses
Classroom Diagnostic Techniques and Testing Procedures for the Teaching of Reading: Develop techniques to assist struggling readers who are two years or less behind at their respective grade level.

Methods of Teaching Students with Disabilities: Discover ways you can implement research-based teaching initiatives for students with disabilities in your own classroom. You'll explore the unique academic and social needs of students with disabilities and how to achieve a successful learning environment for all.
Admission Requirements
McKendree University admits students who present evidence of their potential to complete graduate level work. Applicants are considered on an individual basis without regard to sex, race, disability, nationality, sexual orientation, or religion. The following documentation is required for consideration of admission:
1. A completed graduate admission application (no fee).
2. A bachelor's degree from a regionally accredited institution of higher education.
3. Official transcripts from each college or university attended. Official transcripts are those sent from institution to institution.
4. A minimum 3.0 GPA on a four-point scale in undergraduate studies.
5. A current resume or vita.
6. Three professional references.
7. Essay describing the personal and professional goals that will be met by completion of the degree.

Key Faculty
Chair, School of Education
Piper Academic Center (PAC) 202
(618) 537-6485
ajfahsl@mckendree.edu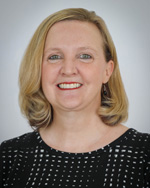 Dr. Karee Nasser
Piper Academic Center (PAC) 207
(618) 537-6552
konasser@mckendree.edu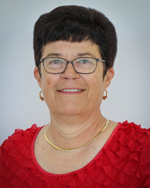 Dr. Janet Wicker
300 Stanton St., Upper Level
(618) 537-6880
jlwicker@mckendree.edu