Reading Teacher Endorsement

Why a Reading Teacher Endorsement?

From early childhood development to high school, literacy is one of the most important areas of education for all ages. If you're a current educator with a passion for reading and would like to make it your primary teaching subject, then you're the perfect candidate for a Reading Teacher Endorsement through education coursework at McKendree.

McKendree's program leading to a Reading Teacher Endorsement gives you the tools to help students succeed regardless of their individual needs and reading levels. Practicum experiences beyond the classroom ensure you learn by working directly with students in the areas of curriculum development, assessment of reading difficulties, and reading support.

You can add the Reading Teacher Endorsement to an early childhood, elementary, secondary, or special (K-12) license.



Curriculum Requirements

EDU 429/529 - Children's Literature (3 Credits)
EDU 430/530 - Early Literacy (3 Credits)
EDU 435/535 - Methods of Teaching Content Area Reading (Elementary) (3 Credits)
EDR 515 - Adolescent Reading & Writing in the Content Area (3 Credits)
EDR 621 - Classroom Diagnostic Techniques & Testing Procedures for the Teaching of Reading (3 Credits)
EDR 623 - Strategies & Interventions to Assist Struggling Readers (3 Credits)
EDR 697 - Practicum in Reading (3 Credits)
To obtain the Reading Teacher Endorsement, you must earn a passing score on the Reading Teacher Content Area Test, as required by the State of Illinois, and complete a minimum of 18 semester hours in the following areas:


Foundations of Reading

Content Area Reading

Assessment and Diagnosis of Reading Problems

Developmental and Remedial Reading Instruction, Support, Materials and Resources

Literature Appropriate to Students Across All Grade Levels

Reading Practicum 

Format


McKendree's Reading Teacher Endorsement classes are offered in both eight-week and 16-week formats. Specifically designed for the working professional, they enable you to meet your educational goals while managing a full-time teaching job. 



Admission Requirements
McKendree University admits students who present evidence of their potential to complete graduate level work. Applicants are considered on an individual basis without regard to sex, race, disability, nationality, sexual orientation, or religion. The following documentation is required for consideration of admission:
1. A completed graduate admission application (no fee).
2. A bachelor's degree from a regionally accredited institution of higher education.
3. Official transcripts from each college or university attended. Official transcripts are those sent from institution to institution.
All students taking endorsement coursework will be classified as non-degree seeking.

Key Faculty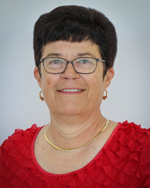 Dr. Janet Wicker
300 Stanton St., Upper Level
(618) 537-6880
jlwicker@mckendree.edu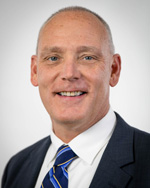 Dr. Jay Goble
Piper Academic Center (PAC) 200
(618) 537-2157
jagoble@mckendree.edu