Master of Arts in Criminal Justice (MACJ)
Why a Master of Arts in Criminal Justice?
The Master of Arts in Criminal Justice (MACJ) program at McKendree University is designed to provide students with a scholar-practitioner model that will help them in the practice of criminal justice in their present or future careers. In addition, this program will provide the necessary tools for any student who wishes to continue his or her education at the doctoral level. The Master's program in Criminal Justice at McKendree covers a wide variety of topics. There are four required courses for this program, leaving students the opportunity to choose which area they would like to focus on or allowing them to gain a variety of experience in several areas. By the end of the program, students will be able to demonstrate knowledge of the nature of:


Crime

Patterns of criminal activity

Decision making in the criminal justice process

Research methods

Ethical decision-making

Social Science Degrees for Busy Adults Brochure
Why McKendree University?

The MACJ program at McKendree University combines academic excellence with the high level of flexibility necessary for working adults to pursue an advanced degree. Our low faculty to student ratio, combined with a variety of student services, ensures that students receive the personal attention and support they need to succeed.
Curriculum Requirements
This 36 hour program requires five core classes and eight elective courses.

Core Courses
CRJ 600 ADVANCED STUDIES IN CRIMINAL JUSTICE (3)
CRJ 604 CRIMINOLOGICAL THEORY (3)
CRJ 606 RESEARCH IN CRIMINAL JUSTICE I: METHODS AND CONCEPTS (3)
CRJ 608 RESEARCH IN CRIMINAL JUSTICE II: DATA ANALYSIS (3)
CRJ 611 ETHICS, THE LAW, AND INDIVIDUAL RIGHTS (3)
Format

This program is offered 100% online with classes starting every eight weeks. Students can complete the program in 18 months taking classes full-time or in two years taking classes part-time.
Tuition
2019-20 Academic Year
Tuition for the Master of Arts in Criminal Justice program is $510 per credit hour.
All online courses have a $70 per credit hour fee. Financial aid is available.
McKendree Worldwide Tuition Discounts

Admission Requirements

McKendree University admits students who present evidence of their potential to complete graduate level work. Applicants are considered on an individual basis without regard to sex, race, disability, nationality, sexual orientation, or religion. The following documentation is required for consideration of admission:
1. A completed graduate admission application (no fee).
2. A bachelor's degree from a regionally accredited institution of higher education.
3. Official transcripts from each college or university attended. Official transcripts are those sent from institution to institution.
4. A minimum 3.0 GPA on a four-point scale in undergraduate studies.
5. A current resume or vita.
6. Three professional references.
7. An essay describing the personal and professional goals that will be met by completion of the degree.

Career Opportunities
Graduates of Master of Arts in Criminal Justice find employment in:


Law enforcement

Correctional supervision

Intelligence analysis

Private security

Criminal justice administration

University instruction

Program/policy evaluation

Lobbying

Victim advocacy

Crime prevention specialist

Private consulting

Interesting Courses

Since there are only four required courses in the program, students are given the opportunity to take a wide variety of elective courses, such as:


CRJ 612 - Terrorism, Security, and the Modern World - This course is designed to help students gain a better understanding terrorism at an international and domestic level. Students will learn what terrorism is and how to respond to it. This course also teaches students the interactions and intersections of the law and individual rights.

CRJ 621 - Issues in Policing - Students will learn about current topics in criminal justice. This course will cover pressing topics such as police corruption, police use of deadly force, how the media impacts criminal justice, and others.

CRJ 623 - Class, Race, and Gender in Criminal Justice - Research indicates that the justice system is not always as equal as we would like to believe. During this course, students will learn about three areas that structure different experiences within the criminal justice system. Students will explore class, race, and gender; looking at these groups as both victims and culprits.
Internship Opportunities

MACJ students have the option of completing field experiences and/or independent studies to earn hours in their area of interest.
Next Step...
Contact your student service specialist below and get details on the admission process and our next start date.
Patty Aubel
Student Service Specialist
(618) 537-6943
1-833-317-7236 (toll free)
plaubel@mckendree.edu
Key Faculty
Director of Master of Arts in Criminal Justice
Ph.D. in Criminal Justice, University of Cincinnati
M.S. in Criminal Justice, University of Cincinnati
B.A. in Criminal Justice, East Tennessee State University
Webster has published six book chapters and journal articles, made several conference presentations, and received five grants. One of Webster's articles received the "Most Outstanding Article of the Year" award for 2013 by Emerald Publishing.
Ph.D. in Sociology, Southern Illinois University Carbondale
M.A. in Sociology, Southern Illinois University Carbondale
B.A. in Sociology, Southern Illinois University Carbondale
Hagan is an active member of the Midwest Sociological Association, American Society of Criminology, and the ASC Division on Critical Criminology. He is a reviewer for Critical Criminology, Analyses of Social Issues and Public Policy, and Sociological Imagination.
Ph.D. in Criminology, University of Kentucky
M.A. in Sociology, University of South Florida
B.A. in Sociology Western Kentucky University
Quisenberry has published articles in journals such as Deviant Behavior, Sociological Quarterly, and Journal of Research in Crime and Delinquency. His most recent article focused on texting while driving and was published in The American Journal of Criminal Justice.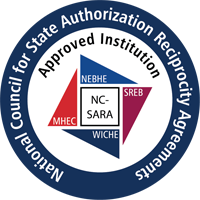 Continue Your Story  Apply Today!