Global Studies Degree
Global Studies Degree
If you enjoy exploring other cultures and finding solutions for today's major world problems, then Global Studies is the degree for you.
Request Information
Global Studies is an interdisciplinary major that studies the world as an interacting human community, including:


The movement of goods

The migration of people

The spread of technologies

The mixing of cultures

Today's global world leads to such interdependence that the greatest issues faced by humanity – climate change, economic stability, disease, terrorism, hunger, poverty, war and conflict, etc. – require global solutions. The Global Studies program focuses on these processes and problems.
Why a B.A. Degree in Global Studies?

In an increasingly interconnected world, the bachelor's degree in Global Studies prepares you for a future career in environmental protection, international business or law, human rights efforts, and more. If you enjoy exploring other cultures and finding solutions for today's major world problems, then Global Studies could be the degree for you.
About the Global Studies Major

The B.A. in Global Studies is found under the Division of Social Science and focuses on the major issues faced in today's highly interdependent global world. Students learn about the migration of people, spread of technology, and mixing of cultures, as well as major issues requiring global solutions, such as climate change, economic stability, disease, terrorism, hunger, poverty, and war.

2017-2018 4-Year Plan

A minor in Global Studies is also available.
Why McKendree?


McKendree University provides you with interactive learning opportunities through our small class sizes, experienced faculty, and unique internship experiences that move you beyond the classroom. We are committed to your success in the degree programs we offer, the internships and extracurricular activities that will set you apart, and the college experience you'll get here. Just 25 minutes from downtown St. Louis, Missouri, McKendree University is located in historic Lebanon, Illinois, and affords students a host of enriching cultural, career, and entertainment opportunities.


Program Highlights
Unique opportunities to conduct research with faculty members and present papers at national academic conferences.

Study Abroad program includes opportunities at over 80 universities around the world.

Meet others, earn scholarship dollars, and build your resume by joining McKendree's Model United Nations program.


Employment Opportunities

Career opportunities for graduates in Global Studies include international organizations, international business, economic development, international law, human rights, humanitarian groups, health, the environment, mass communication, and a wide variety of government agencies.
What Our Students & Alumni Are Saying

"Choosing the Global Studies major taught me to look for what the world's people have in common. The coursework in history, religion, government, and culture gave me the background I needed to understand the factors that influence how people interact with one another locally and abroad. I now work for a temporary housing company, assisting victims of natural disasters and other crises find short-term homes. The Global Studies major at McKendree allowed me to study outside of the box, and I now get to work outside of the box as well."
~ Rebekah Scher '15, ALE Solutions
Interesting Courses
Environmental Economics

Urban Sociology

International Law


Club Information / Honor Societies
Study Abroad - Learn more about how your trip of a lifetime is within reach!

Model United Nations (UN) - For more than 40 years, McKendree's Model UN program has given students the chance to have fun and earn scholarship money at the same time. Participate as a delegate in college-level simulations and chair committees in our on-campus program for area high schools.

Pi Gamma Mu (International Social Science Honor Society)


Related Programs
Student Support
Meet the Faculty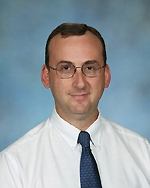 Brian Frederking, Ph.D.
Professor of Political Science
Piper Academic Center 204
(618) 537-6913
bfrederk@mckendree.edu
Continue Your Story  Apply Today!