Professional Writing & Rhetoric Degree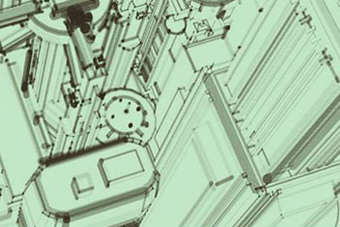 Professional Writing Degree
Learn to be an effective professional writer in digital and print environments in the corporate, non-profit, or technical industries.
Request Information

What does it take to be a competitive job candidate in the 21st Century?

Here are the facts:


Technology continues to permeate all aspects of the 21st century work environment; because of this, employers are demanding college graduates who excel at professional communication in digital environments.

Employees will spend anywhere from 50-80% of their work day communicating in both verbal and written formats – according to the Journal of Communications article "Measurement of Time Spent Communicating."

In fact, effective written and oral communication skills are consistently ranked among the top 8 desired skills employers expect of job applicants.

To set yourself apart from other job candidates, develop key communication skills by pursuing a major or minor in McKendree's Professional Writing and Rhetoric Program!
Undeniably, there's no way to overemphasize the value of your communication skills – especially when it comes to your career. Regardless of your professional plans or the degree you pursue while at McKendree, this program will prepare you for the ever-changing communication needs and expectations of the 21st Century workplace. More importantly, here in the Professional Writing and Rhetoric Program we believe that if you hope to get anywhere in life, you have got to be able to convey your ideas in a way that connects with and inspires people. That's the McKendree difference!
Why a B.A. Degree in Professional Writing and Rhetoric?

In today's technology-driven world, a bachelor's degree in professional writing and rhetoric equips you with the skills you need to convey your ideas in a way that connects and inspires people. Students in this program gain firsthand experience learning how to harness their written and oral communication abilities to make a difference in their workplace and community.
About the Professional Writing and Rhetoric Major

Housed within the Division of Humanities, the B.A. in professional writing and rhetoric prepares students to be effective professional writers in digital and print environments in the corporate, non-profit, or technical industries. Coursework expands students' research and problem solving skills, extends their creative and stylistic ability, and instills a sense of responsibility for the public and private good. No matter what your professional goals are, this highly adaptable degree program prepares you for the ever-changing communication needs and expectations you'll encounter in the modern workplace.

2019-2020 Program Catalog

A minor in professional writing and rhetoric is also available.
Why McKendree?


McKendree University provides you with interactive learning opportunities through our small class sizes, experienced faculty, and unique internship experiences that move you beyond the classroom. We are committed to your success in the degree programs we offer, the internships and extracurricular activities that will set you apart, and the college experience you'll get here. Just 25 minutes from downtown St. Louis, Missouri, McKendree University is located in historic Lebanon, Illinois, and affords students a host of enriching cultural, career, and entertainment opportunities.


Program Highlights
Classes are taught by full-time faculty from various fields, such as English, journalism, art, and communications, who hold years of diverse academic and professional experiences

In-class service learning projects give you real world experience writing for local non-profits and seeing your work published

Gain on-the-job experience before you graduate through McKendree's strong internship program with access to countless corporations, non-profits, and start-up companies throughout the St. Louis area


Internship Opportunities
Internships during college have risen to the top of the list as one of the most heavily weighted attributes considered by employers. Professional writing students will have access to McKendree's strong undergraduate internship program which capitalizes on our proximity to St. Louis – one of the top 20 largest metropolitan areas in the U.S. and home to Fortune 500 companies, as well as numerous notable corporations, non-profit organizations, start-up companies, and other institutions.
Employment Opportunities
Graduates in professional writing and rhetoric find employment in corporate and non-profit settings as:
Writers
Editors
Media Managers
Technical Communicators
Grant Writers
Web Content Developers
Interesting Courses
New Media and Emerging Technologies in Professional Writing

Civic Engagement through Professional Writing

Visual Rhetoric and Document Design


Related Programs
Your Student Success Support Team
Continue Your Story  Apply Today!