Public Relations Studies Degree
Why a B.A. Degree in Public Relations Studies?
Public Relations was one of the few career fields to grow during the 2008 recession. Currently, the Department of Labor Statistics reports that more than 229,000 PR Specialist jobs exist in the U.S. workforce today, and these positions are expected to grow 12% by 2022. However, competition is high with over 80,000 communication related degrees granted every year. To stand out from the crowd, you'll need the internship experience, strong portfolio, and hands-on PR work that McKendree provides.

The Bachelor of Arts degree in Public Relations Studies gives you the experience you need to compete in this high-energy communication field. Our innovative program emphasizes case studies, internships, and signature assignments with real world applications. We also sharpen your skills in public speaking, problem solving, persuasive strategy, and interpersonal competence.

McKendree's close proximity to St. Louis provides countless opportunities to network with members of the St. Louis chapter of the Public Relations Society of America (PRSA), one of the strongest chapters in the country. The PRSA offers you the ability to gain professional experience, network with PR leaders, and engage in PR training programs necessary to compete in the marketplace.
About the Public Relations Studies Major
Housed in the Division of Humanities, the B.A. in Public Relations Studies allows students to focus on one of four degree tracks within the field of Public Relations. Earning an emphasis in one of these areas helps specialize your degree and tailors your coursework to complement your own career interests.

Event Planning
Students in this emphasis will focus on researching, organizing, conducting, and evaluating professional events, which can range from fund raisers to conferences.
Media Relations
Several organizations hire full-time media relations managers to maintain clear and accurate communication between the organization and the public. In this track, students concentrate on developing content, interviewing, and media training.
Digital Media Management
The future of PR is social media. In this track, students focus on how to use social media to connect with a variety of audiences.
International Public Relations
If you enjoy traveling abroad or are interested in working with a variety of cultures, this track is for you. You'll develop strategic cultural communication skills valuable in a host of careers.


2020-2021 Program Catalog

A minor in Public Relations Studies is also available.
Why McKendree?


McKendree University provides you with interactive learning opportunities through our small class sizes, experienced faculty, and unique internship experiences that move you beyond the classroom. We are committed to your success in the degree programs we offer, the internships and extracurricular activities that will set you apart, and the college experience you'll get here. Just 25 minutes from downtown St. Louis, Missouri, McKendree University is located in historic Lebanon, Illinois, and affords students a host of enriching cultural, career, and entertainment opportunities.


Program Highlights
Coursework focuses on developing real world portfolio material to enhance your marketability for a wide range of careers.

Choose from one of four unique tracks that allow you to personalize your education to fit your career goals.

Connections to the St. Louis Public Relations Society of America give you exciting opportunities to build your resume and work with current PR professionals.

Related clubs and honor societies allow you to meet others and grow your resume through a variety of scholarly opportunities
Internship Opportunities

Our students have interned at a number of local companies, including:


Alive Magazine
Sauce Magazine
Allied Marketing
American Red Cross
Clear Channel Radio
Anderson Hospital
St. Louis Blues
Wells Fargo
Employment Opportunities

Public Relations graduates are highly skilled in a variety of fields. These may include, but are not limited to:


Marketing coordinator
Copywriter
Fundraiser
Direct marketing spokesperson
Media buyer
Investor relations
Account executive
Public information officer
Employee relations
Production coordinator
Media planner
Special events coordinator
Researcher
Lobbyist
Marketing manager
Art director
Media relations
Marketing communications
Freelance writer
Strategic planner
Multicultural relations
Government affairs
Sales representative
Political campaign manager

Our alumni have found employment at companies such as:


Allied Marketing
Business Networking International
St. Louis Post Dispatch
Fleishman-Hillard
Nestle Purina
U.S. Department of Agriculture
Wells Fargo
Region's Bank
Edward Jones
McKendree University


Interesting Courses
Interpersonal Communication - Learn about the role of relationships and the research behind this critical element of PR

Campaign & Event Planning - Plan a PR campaign and event from start to finish while discovering the research and support that professional campaign managers and event planners use to host epic events

International PR - If you have a desire to travel abroad and work with other cultures, International PR offers you the opportunity to explore how cultures influence public opinion and public perception. In this class, you'll study a country of your choosing and explore the media, publics, and government, focusing on public image and public opinion


Club Information / Honor Societies
Speech and Debate Team - McKendree's nationally-ranked Speech and Debate teams provide public relations majors with the unique opportunity to develop their argumentative abilities and compete with other skilled undergraduate debaters.


The McKendree Review - Hone your interviewing and writing skills by joining the student newspaper, The McKendree Review.

McK Radio - Get firsthand radio broadcasting experience through the university's own student-run radio station.

Lambda Pi Eta (National Speech Communication Honor Society)
Pi Kappa Delta (National Speech and Debate Honor Society)
Social Media
Related Programs
Minor in Public Relations - Gain a background in the main concepts of PR with this minor that works with almost any program. You can apply the PR minor to your major in a variety of ways, including promoting a business, interacting with customers and stakeholders, and improving the image of your organization.
Your Student Success Support Team
Key Faculty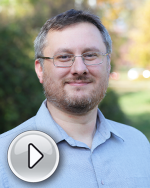 Richard E. Murphy, Ph.D.
Associate Professor
Carnegie Hall 102
(618) 537-6888
remurphy@mckendree.edu
Make It McKendree  Apply Today!