Computational Science Degree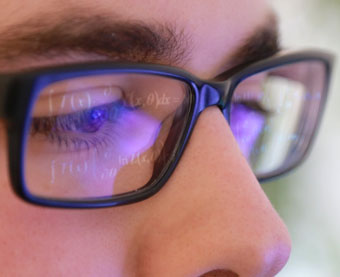 Computational Science Degree
Emphasize the use of computers and mathematics in the development of solutions to complex problems.
Request Information
The Computational Science major emphasizes the use computers and mathematics in the development of solutions to complex problems. Students majoring in Computational Science take a variety of mathematics and computer science courses that provide the needed theoretical foundation. Additionally, students take courses in a field of specialization, which provides an application area. Students may specialize in Economics and Finance, Biology, Chemistry, Mathematics, or Physics. Students in consultation with a faculty member may also develop a field of specialization that meets individual interests. Computational Science majors are prepared for variety of careers in industry, research labs and engineering facilities. Computational Science majors are also prepared to pursue advanced degrees in areas including:


Computer Science

Engineering

Mathematics

Bioinformatics

Mathematical Finance

Computational Science
Why a B.S. Degree in Computational Science?

With only a handful of universities around the nation offering it, the Bachelor of Science in Computational Science is truly a one-of-a-kind degree program. Through its unique design, our Computational Science classes equip you with problem solving skills in computer science and mathematics and show you how to apply them everywhere from the economics and finance industries to biology and chemistry laboratories. There is no limit to the career possibilities with this highly versatile degree.
About the Computational Science Major

Housed under the Division of Computing, the B.S. in Computational Science gives you a strong theoretical foundation in mathematics and computer science with your choice of an emphasis area. Coursework in your track enables you to think critically and develop solutions to real world issues using computing and mathematics. You'll be prepared for an exciting career in industry, research labs, and engineering facilities, or graduate studies in such fields as Computer Science, Engineering, Mathematics, Bioinformatics, and Mathematical Finance.

Select one of the following tracks or work with a faculty advisor to create your own field of specialization based on your individual career goals:



Minors in Computer Information Systems and Computer Science are also available.
Why McKendree?


McKendree University provides you with interactive learning opportunities through our small class sizes, experienced faculty, and unique internship experiences that move you beyond the classroom. We are committed to your success in the degree programs we offer, the internships and extracurricular activities that will set you apart, and the college experience you'll get here. Just 25 minutes from downtown St. Louis, Missouri, McKendree University is located in historic Lebanon, Illinois, and affords students a host of enriching cultural, career, and entertainment opportunities.


Program Highlights
Shape your coursework to match your career interests by choosing an emphasis in Economics and Finance, Biology, Chemistry, Mathematics, or Physics.

A wide variety of exciting internships gives Computational Science majors important resume-building opportunities before graduation.

Upsilon Pi Epsilon and Sigma Zeta Honor Societies give you the chance to present your own research findings at national conferences.

Compete in regional programming competitions, network with computing alums, and have fun when you join the McKendree Chapter of the Association for Computing Machinery.

Gain hands-on network administration experience as a student worker in the Department of Computing's student lab.
Internship Opportunities

Our students have interned with a number of major corporations and agencies, including:
Anheuser-Busch

AT&T

Centene Corporation

Monsanto

National Security Agency (NSA)

Ameren
Employment Opportunities

Graduates in Computational Science often find careers in a variety of industries, research labs, and engineering facilities. They're fully prepared for graduate studies or immediate jobs in medical research, international banking, software development, and more.

Some of the companies our recent graduates are working for include:


TekSystems

Boeing

Lockheed Martin

The Defense Information Systems Agency (U.S. Air Force)

NCI Information Systems

A.G. Edwards

Anheuser-Busch
Our Computational Science students have also attended graduate school at:


Southern Illinois University

Washington University

Iowa State University

Purdue University

Western Illinois University
Interesting Courses
Mathematics of Computing

Principles of Business Finance

Genetics

Applied Statistics
Club Information / Honor Societies
Upsilon Pi Epsilon (National Computing and Information Disciplines Honor Society)


Sigma Zeta (National Science and Mathematics Honor Society) – The McKendree Beta Chapter is the oldest active chapter in Sigma Zeta and has been awarded the Founder's Cup five times for its activity at the national and local level. Each year, students and faculty attend the National Conference, where they present their independent research and network with peers and professors from universities across the nation.

Association for Computing Machinery (ACM) – This international organization of computing students, educators, and professionals gives you countless opportunities to develop your leadership skills, engage in fun activities, and grow your experience in the field of Computer Information Systems.

McKendree MathCats – Have fun and meet other students in the campus mathematics club.

Biology Club – The Biology Club plans social activities for any students interested in biology, including outings and behind-the-scenes tours at the St. Louis Zoo and the St. Louis Science Center.

Accounting Club
Related Programs
Your Student Success Support Team
Key Faculty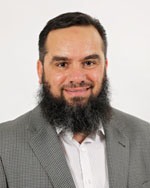 Ahed Elmsallati, Ph.D.
Assistant Professor
Clark Hall 201
(618) 537-6376
aaelmsallati@mckendree.edu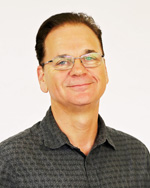 Kian Pokorny, Ph.D.
Professor
Clark Hall 200
(618) 537-6440
klpokorny@mckendree.edu
Make It McKendree  Apply Today!