Musical Theatre Degree
Whether you have a passion for acting, singing, or dancing, you'll grow your creative abilities in all areas of the dramatic arts when you become a Musical Theatre major. Learn from the experts in class and on stage as you participate in all aspects of the production process in the Hett, McKendree's state-of-the-art performance center.

Why a B.A. Degree in Musical Theatre?

The Bachelor of Arts in Musical Theatre is designed to give you a well-rounded skill set in every component of production, from the thrill of performance to the complex nature of choreography and directing. Small class sizes give you access to one-on-one instruction and advice from experienced faculty who take the time to get to know you personally.

Musical Theatre majors get their start by participating in real on-stage productions at the Hettenhausen Center for the Arts, the premiere performing arts venue in the Metro-East. In addition to Theatre Department plays and musicals, this distinctive facility also attracts touring productions from around the world. Many of these performers offer students their own insight into the professional world of theatre through exclusive master classes.


About the Musical Theatre Major

Housed under the Division of Visual and Performing Arts, the B.A. in Musical Theatre prepares you for an exciting career as a performer and many more positions in professional theatre. You'll take courses in acting, dance, music theory, theatre history, and dramatic literature, while also receiving individual attention in voice lessons and theatre practicum. Apply what you learn on stage when you take an active role in planning and executing McKendree's mainstage theatre productions and student-directed black box performances.

2020-2021 Program Catalog


Why McKendree?

McKendree University provides you with interactive learning opportunities through our small class sizes, experienced faculty, and unique internship experiences that move you beyond the classroom. We are committed to your success in the degree programs we offer, the internships and extracurricular activities that will set you apart, and the college experience you'll get here. Just 25 minutes from downtown St. Louis, Missouri, McKendree University is located in historic Lebanon, Illinois, and affords students a host of enriching cultural, career, and entertainment opportunities.

Program Highlights
The Hettenhausen Center for the Arts: Opened in 2006, the Hett gives Musical Theatre students an impressive venue to showcase their talents. Perform in an on-stage production, work with sound and lighting, gain real-world directing experience, and much more!

Master classes with touring productions and McKendree alumni give you one-of-a-kind learning opportunities to gain advice from current professionals in the field.

View professional theatre productions through department-sponsored trips to the Fox Theatre, Shakespeare Festival, and many other venues in St. Louis and the Metro-East.

Small class sizes ensure you get individualized guidance from dedicated professors, as well as the ability to participate in all areas of campus theatre productions.

Activity Scholarships are available to Musical Theatre students who qualify. Contact Associate Professor of Theatre Michelle Magnussen for more details.


Employment Opportunities

Musical Theatre students learn to enhance their creativity and develop skills that are highly valued in a number of career fields, including theatre, education, business, and the arts. You'll be fully prepared to oversee and perform in productions in professional, educational, and community theatre, as well as other careers that involve creative thinking, problem-solving, meeting deadlines, and collaborating with others.

Interesting Courses
Acting

Movement (juggling, stage combat, and mask work)

Musical Theatre Jazz Dance

Individual Voice Lessons


Club Information/Honor Societies
Alpha Psi Omega (National Theatre Honor Society)

McKendree Concert and Chamber Choirs

Vocal Jazz Ensemble
Literary Interest Society
McKendree Competitive Dance Team
PomCats

Related Programs

Your Student Success Support Team

Key Faculty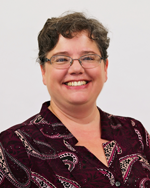 Michelle Magnussen, M.F.A.
Associate Professor
Eisenmayer Hall 105
(618) 537-6586
mlmagnussen@mckendree.edu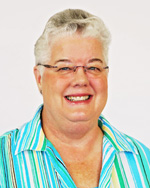 Nancy S. Ypma, D.Mus.
Professor
Hettenhausen Center for the Arts 1112
(618) 537-6922
nypma@mckendree.edu

Make It McKendree  Apply Today!