Lair Hours
Sunday - Thursday: 11:00am – 12:00am
Friday - Saturday: 11:00am – 1:00am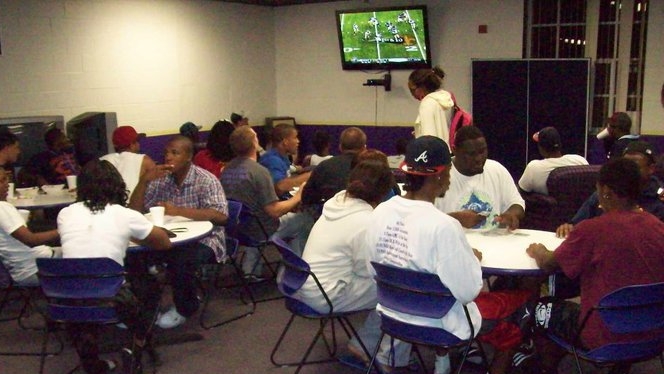 Through its staff and The Office of Campus Activities, The Lair provides social, cultural and recreational programming aiming to make leisure time a cooperative factor with study.

The Lair, located in lower Deneen Center, houses a game room and dining area which features (2) 37" LCD Screens and (2) 58" Plasma Screens - all with satellite television channels and (1) 27" televisions and (1) 46" television with cable.  This is a great place to catch the big game, keep up with your fantasy sports games, or watch your favorite show with your friends!

Commuter students have also found The Lair to be a great place to hang out between classes.  The available couches, tables and chairs and wireless internet allow you to rest and relax or work on projects solo or with classmates.  Other amenities in The Lair include drink vending machines, a pay phone, microwave, change machine, restrooms, ATM machine, and free popcorn!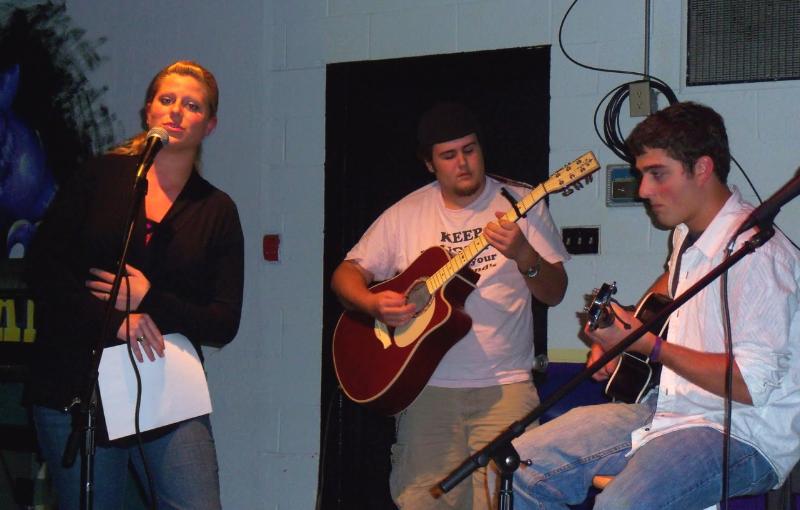 Come to the Lair for live music and entertainment and activities!  The Campus Activities Board's offices are located in The Lair.  They host a number of events where you can show off your talents in an open mic format or watch local or nationally touring musicians.    When the weather is warm, acoustic concerts may be held in the Pit, just outside the Lair.
Want to catch a movie?  Campus Activities Board shows new movie releases in the Lair through the academic year.  Bingo Nights, karaoke events, video game tournaments and other fun events planned by Registered Student Organizations make the Lair an active part of our students lives.

The Lair is also a quiet study area during finals week each semester.

Work Study Employment

We have a limited number of positions available each academic year!  If you are interested in working in the Lair or for Campus Activities, please click the "Work Study Employment" link in the left menu list.

Recreational Offerings

Our friendly staff is eager to assist you with your needs.  The following may be checked out for use (in the Lair, Lower Deneen) with proper identification (McKendree ID or Driver's license):

·   (2) Pool tables, cards, board games
·   dart board
·   ping pong table
·   (1) Wii Gaming Console
·   (1) Playstation 2 Console
·   (1) NES/SNES console
·   (1) X-Box 360 Console with Kinect
·   Video Game Titles (click here to see a list)

Equipment Rental and Services

The Lair has a number of items that are available for McKendree University students, campus departments, and Registered Student Organizations at free or at nominal cost.  Equipment may be rented to be used for on-campus events only.  Other items available include a lock box for events that may require safe keeping of money and a copy machine for Registered Student Organizations with accounts, and student fax machine service.

For a list of equipment, policies, and equipment rental forms, use the links on the left:

Snack Bar

The snack bar is open evenings (Monday-Thursday from 6pm-11:30pm, Friday from 6pm-12:30am, and Saturday/Sunday until 11:30pm).  The snack bar features beverage options, including a fountain soda machine, and sports drinks.  Vending style snacks like candy bars, ice cream sandwiches, and gum are readily available.  In addition, microwavable items including sandwiches and personal sized pizzas are all food options available at a nominal cost.

NOTE:  The snack bar is cash only, and is not part of the campus meal plan.