Membership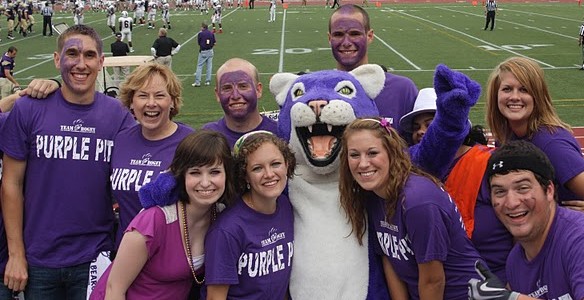 Team Bogey Spirit Chair

This is a paid leadership role within the Campus Activities Board.  The Spirit Chair serves as the main spokesperson for the committee.  To be the Team Bogey Spirit Chair, there are certain, specific requirements.  To find out more, please click HERE.

Bogey, the McKendree University Mascot

Bogey, the McKendree University Mascot helps create excitement for and promotes the University as well as Bearcat Athletics at a variety of university events. Bogey is expected to work alone and with the cheer squad, dance team, and pep band to get the crowd involved, as well as to interact closely with fans at these events. The Mascot plays an important role in promoting Bearcat Athletics and building strong community relations. Mascot positions are awarded on an annual basis.

Serving as Bogey, the McKendree University mascot affords you the following benefits:

·   Employment through the Work Study program
·   Team Bogey, Purple Pit, and/or McKendree Athletic Apparel
·   Enhanced responsibility and pride by representing your University as its mascot

For more information, please click HERE.

The Purple Pit

We want a ton of fun, crazy, Bearcat fanatics to be members of the Purple Pit! 

The Purple Pit is known as our student section at athletic games.  Requirements:  1.  Wear Purple or White, 2.  Sit in the student section  3.  Cheer like crazy for the Bearcats!

5 Reasons to Join the Team Bogey Purple Pit

1.   (1) Free Team Bogey T-shirt (students, faculty, staff)
2.   (1) Free Team Bogey Rally Rag (students only)
3.   Socials and other fun events
4.   You enjoy cheering the Bearcats on to victory with your friends!
5.   Discounts on Team Bogey merchandise and activities 
front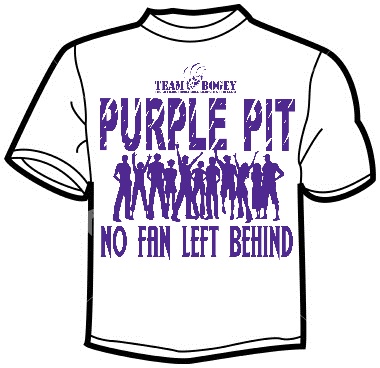 back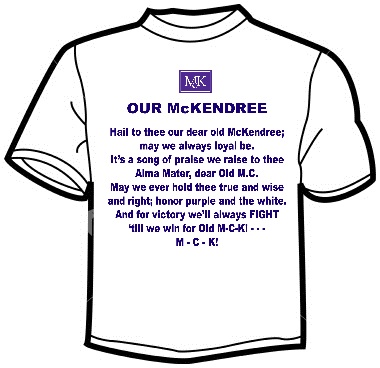 Sign up and get a FREE Team Bogey Purple Pit Shirt at the Tailgate Party on September 8 before the Henderson State game!  All McKendree Students who join will also get a FREE purple Team Bogey Rally Rag.   CLICK HERE!

* A Valid McKendree ID Required for Pick-up 

The Team Bogey Mission Statement and Conduct Code are very important to us.  All Team Bogey members are not only expected to follow the guidelines, but are also expected to set a strong example for other students in how to follow them.  We want to represent the McKendree student body in a positive manner, as well as be a role model within the student community.