Tournament Schedule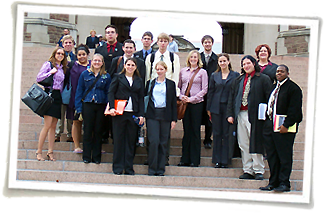 January
12. Intrasquad Tournament. McKendree University.
18-20. Mile High Debate Tournament. University of Utah. Salt Lake City, Utah.
24-26. Gorlok Gala. Webster University. St. Louis, MO.
February
8-9. Jackson Purchase Swing. Murray State University. Murray, KY.
14-16. Nationals Warm-up. Loyola University. Chicago, IL.
15. Missouri State Tournament. University of Central Missouri. Warrensburg, MO.
22-23. Mid-America Forensic League 7 & 8. Bradley University. Peoria, IL.
March
9. Pre-National Intrasquad. McKendree University. Lebanon, IL.
15-18. National Parliamentary Tournament of Excellence. Northern Arizona University. Flagstaff, AZ.
20-23. National Parliamentary Debate Association Championship Tournament. Northern Arizona University. Flagstaff, AZ.
21-23. National Comprehensive Tournament. Indiana University - Purdue University at Indianapolis. Indianapolis, IN.
April
4-7. American Forensic Association National Individual Events Tournament. Arizona State University. Tempe, AZ.