McK Competitive Dance Team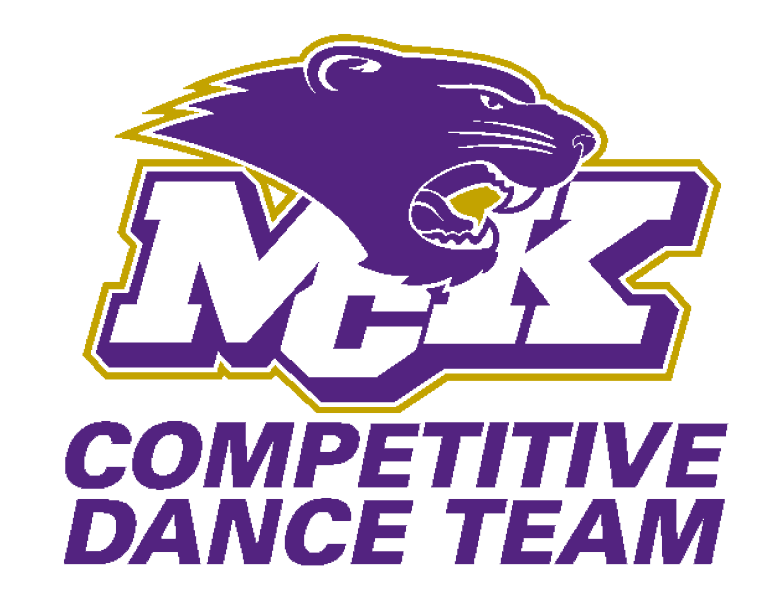 Welcome to the McKendree University Competitive Dance Team page. McK Competitive Dance Team provides an opportunity for previous, experienced dancers to continue their love and passion for the sport, while also using their dance technique and abilities to compete and perform on a collegiate level. Be a part of something great and Make Your Dance Mark at McKendree!

Email skmiller@mckendree.edu for application and further information. All McK Dancers receive scholarships as part of their financial aid package! Don't delay!

Announcements

Congratulations everyone!  Here is your 2017-2018 McKendree University Dance Team Program.


Tryout Information

McKendree University is looking forward to building both the PomCats and McK competitive Dance Team to continue working on our success from this past season. McKendree is excited to sell all incoming talent!

Tryouts will be held Saturday, May 6th from 10-2pm and Sunday, May 7th from 5-7pm. Tryouts will be held at the MPCC!  Scholarships are available. 
Please read through and fill out all required forms for tryouts. 
REQUIRED FORMS:
 /offices/student-affairs/DanceTeamApplication.pdf
/offices/student-affairs/danceteamtryoutpackage22017.pdf
/offices/student-affairs/DanceLiabilityform.pdf

Skills

Double and Triple Pirouette Turns, Calypso Jumps, Toe Touch, Various Leaps. Turn combinations including turns in second.  Students will learn and perform school song and a jazz and hip hop combo.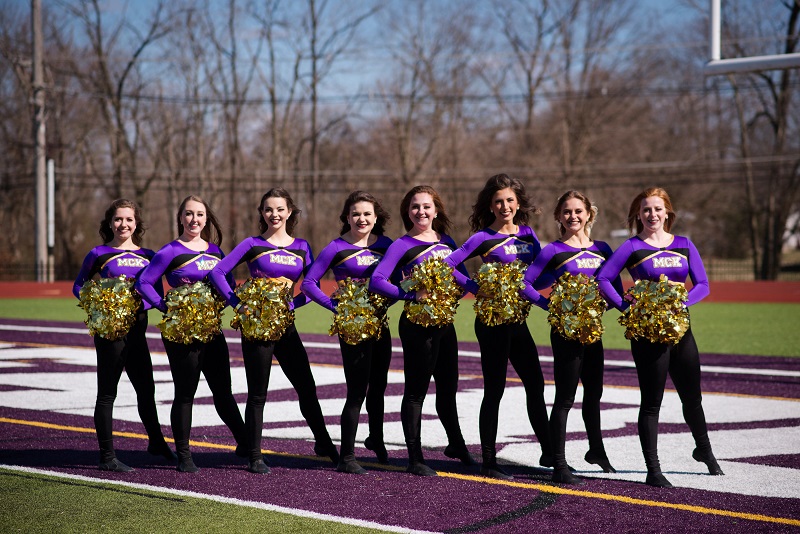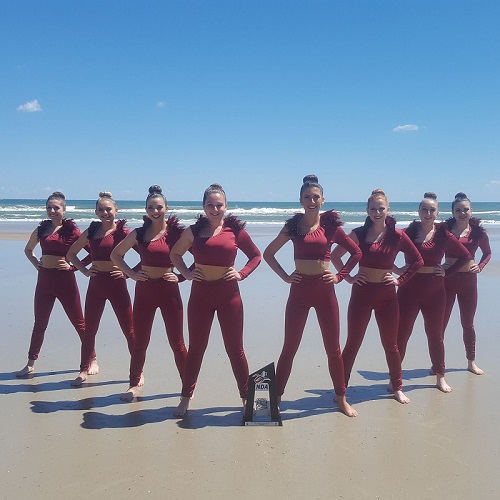 Team Involvement
Attendance at NDA Summer Camp. We were awarded a bronze bid for NDA Nationals in April!!
Community & Half-time Game Performances
Exhibitions and Local Competitions
NDA College Nationals in Daytona, Florida
McK Competitive Dance Team members are required to have Jazz, Hip Hop, and Pom skills; triple, turns in second and various leaps along with a strong emphasis on performance and movement quality. Dancers should be able to commit approximately 8-10 hours per week for practices that includes technique class while maintaining the GPA requirement. Attendance during some holidays and school breaks is required.

Schedule a visit to McKendree! For a tryout application and more information about the dance team, please contact Sara Miller skmiller@mckendree.edu Also, be sure to check out the fan page on Facebook for up to date information, photos, and videos!

FB: McKendree Competitive Dance Team
Instagram: mckendreecompetitivedance
Twitter: McKDT Dance Team
Meet the Team

Stephaine Lake
I am a senior at McKendree studying Secondary Math Education with a Middle School Math Endorsement and graduating May 2017. I am a member of Sigma Sigma Sigma Sorority, Kappa Delta Pi Honor Society (Education), Phi Eta Sigma Honor Society, and Sigma Zeta Honor Society. I am a swim lesson instructor and teach lifeguard classes in the St. Louis and Southwest Illinois areas. I have been dancing since I was 3 years old. I danced at a studio for about 15 years, on my high school dance team at Lindbergh High School for 4 years, and this is my fourth year as part of a McKendree Dance Team. Go Bearcats! 
 
Madelaine Zinser
My major is Computational science, biology track and a minor in engineering physics. I'm a senior! I am in Sigma Zeta science and math honor society, Upsilon Pi Epsilon computing honor society, and Phi Kappa Phi honor society.  I work as a Software Engineer at The MITRE Corporation.  Interests outside of dance: computer programming, volunteer teaching kids to code, knitting, and traveling.  I've been dancing since my sophomore year of high school. 
Paige Allan
Major - pre-professional biology. Senior - Class of 2018.  Danced since age 2 (19 years).  Interests outside of dance - Spend time with friends and family. Groups at Mck - Tri Sigma, student coordinator at Christian Activity Center, Center for Community Service, Colleges against cancer, and green team.  Honors - Phi Eta sigma honor society, Sigma zeta honors society, Selected into the leadership program, Academic excellence contestant winner.  Job - Bev cart at Stonewolf golf course.
Kenzie Auten
I am a sophomore at McKendree University majoring in Biopsychology and minoring in Leadership Studies. I plan to attend graduate school to become an Occupational Therapist after my time here at McKendree. I have been dancing since I was 3 years old and cannot picture my life without it! I am very involved and that makes me busy but when I do have free time I like to spend it doing something outside or being with my friends and family! 

Alexis Druse
Bio Coming Soon.

Katie Kiernan
Major is Psychology. Sophomore: Class of 2019.  Honors: Phi Eta Sigma national honor society. I started dancing when I was 3 and have danced with both a studio and school dance teams. I currently teach at the studio that I danced at and love every bit of it.  Outside of dance I volunteer at Ranken Jordan Pediatric Bridge Hospital in the therapy department. In my free time I enjoy hanging out with my friends, hiking, horseback riding, and watching Netflix.

Olivia Daylor
Bio Coming Soon.

Lori Tretter
Major is Psychology. Graduating class of 2020.  I've been dancing since age 4, and started on dance team my freshman year of high school. Interests outside of dancing include playing guitar. On campus, I'm a student ambassador, and I'm in kappa sigma Tau.