Tutorials
Holman Library's tutorials are available for viewing below.  New tutorials are being added as time permits. Please call (618)537-6952 with any questions or recommendations.
Blackboard: Adding a Link to One of the Library Databases

Want to make life easier for yourself and your students while also maintaining copyright compliance? It can be done! Just follow the steps in this short tutorial, courtesy of the Educational Technology Department, to find out how. 
Adding a Link to One of the Library Databases Tutorial
Citing Sources
APA Citation Style (Videos courtesy of OWL at Purdue) 
APA Formatting: Reference List Basics
MLA Citation Style (Video courtesy of OWL at Purdue) 
eBooks
With EBSCO's extensive collection of eBook titles on EBSCOhost, users can search within a wide range of relevant eBooks using the powerful EBSCOhost search experience. With every search, relevant eBook titles will appear directly alongside databases and other digital content, exposing users to the full depth of the library's offerings. With hundreds of thousands of titles available across all major subject areas, libraries can build collections of frontlist titles from the world's leading publishers to complement any library collection need. Users can access the full text of eBooks from their computer, or can download titles to most popular portable devices.
Click this link to view tutorial.
EBSCOhost Integrated Search Basics
EBSCOhost Integrated SearchTM (EHIS) is a next-generation approach to federation, allowing users to search multiple resources within one familiar interface, take advantage of the unique features and functionality of EBSCOhost, and eliminate the frustration caused by slow search results.
Basic Search Tutorial (approx. 6 minutes)
With these webinars, you can improve your own search skills and learn how to bring search literacy to your school. Browse the archive of past trainings, and make sure to follow us on Google+ to stay up to speed on the latest tips and trainings from Google
Library Catalog (VuFind | I-Share) Account
Click this link for instructions on creating a library catalog account.
Mendeley Citation Management System

Although there are several different citation management systems available, Mendeley is the citation tool available at Holman Library.  If you have not used Mendeley before and would like to begin or if you just need a refresher, then take a moment to let a short video guide you the process by clicking the link below.



OVID Search

Conducting an "Ovid Full-text Only" Type Search

Click this link for instructions.



Research Guidelines

Using Information Ethically



Research Sources, Tools & Techniques

Assignment Process: Literature Review
Assignment Process: Paper, Project, or Speech



YouTube: McKUHolmanLibrary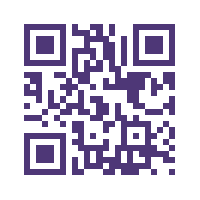 View all tutorials available on the Holman Library YouTube Channel.
---



Faculty Specific 

 Copyright Act 1989: Work Made for Hire and the Faculty Exception