SCG: Class of 2013
Congratulation class of 2013 from the SCG '12 committee! We wish you all the best in your future endeavors.

With our senior year behind us, we thought we'd offer up some advice to the class of 2013 and give you a look at our committee. Also, don't forget to check out the pictures from our awesome Senior BBQ and the Farewell Service on the home page.

We had an amazing time being involved with the SCG, and we would encourage any senior interested in joining the committee to do so.  It's a great way to get some free food while getting to know your classmates. Ultimately, we wanted to be a part of something bigger than ourselves and invest in our alma mater's future!

  Co-Chairs:

Cassie Waggoner

Hometown: Alton, IL

Major: Psychology

Why I am giving: Our senior class should give back to McKendree because so much has been given to us over our four years here and this is a great opportunity to do that.

Advice: Get out and meet as many people as possible. Keep your door open when you are there so you can be connected to the rest of the dorm, instead of being stuck in your room.

 

Elizabeth Gentry

Hometown: Carterville, IL

Major: Marketing

Why I am giving: I believe that life is a journey full of opportunities, but not all of us will encounter the chance to begin the adventure so easily. McKendree University is a place with many doors, many dreams, but most importantly, the chance for endless opportunities. Therefore, I see it as my duty to pay it forward, by giving to the annual fund, in order for others to have the chance to achieve their hopes, dreams and desires here at McK!

Advice: Remember that what you do from here on out will define you as the person you strive to become; so take your classes seriously, don't be afraid to be who you are, but most importantly, make good decisions and take advantage of the wonderful opportunities you have in front of you!
 Committee Members:



Haleigh Albers
Hometown: Germantown, IL
Major: Economics and Finance
Why I am giving: It is important to give back to a school that has provided me with so much enrichment and resources to succeed.
If I could do one thing different: I would spend more time on campus my first year.  I spent most of my weekends at home throughout my first year at McKendree, and I think I lost out on some of the great experiences offered here.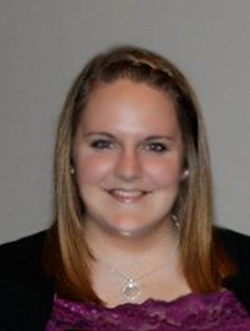 Julianna Swanson
Hometown: Godfrey, IL
Major: Psychology
Why I am giving: I want to leave something behind when I leave McKendree.  I have gained so much while attending McK and I want to be a part of a lasting thank you.
Advice: Get involved and make your experience YOUR experience!  When you graduate, all you will have is your diploma and your memories, so make those memories amazing!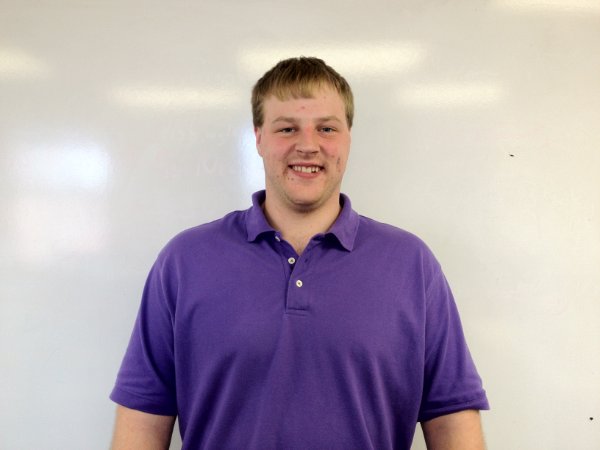 Matthew Ernst
Hometown: Peoria, IL
Major: Computer Science
Why I am giving: I am helping out McK because I feel that it is very important to assist in giving back to the university after the good years that the professors and staff have given to me.
Plans after graduation: I plan on getting a job in the technology sector, and marrying my wonderful fiancee, Emily.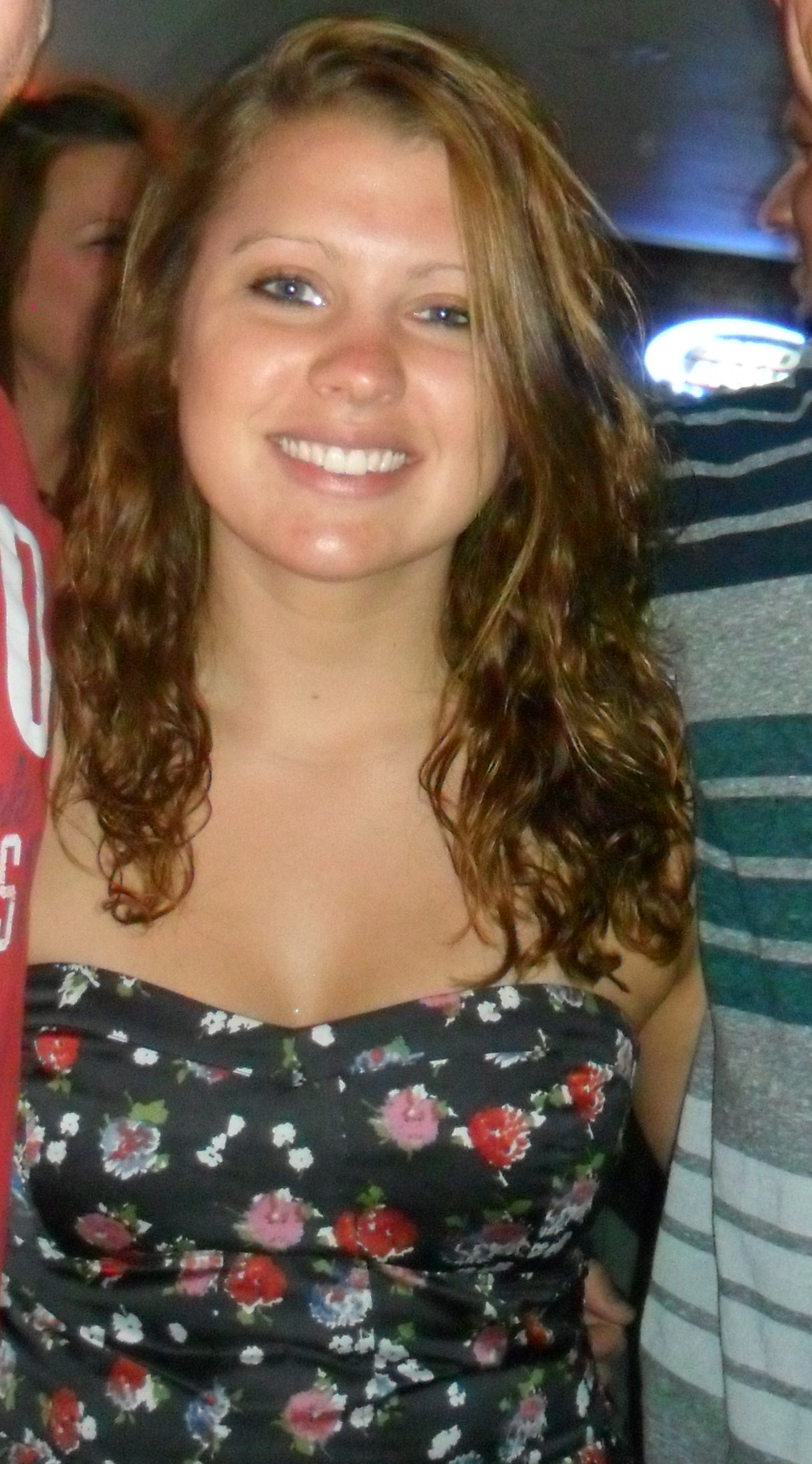 Shannon Fuehne
Hometown: New Baden, IL
Major: BBA Economics/Finance and Mathematics
Why I am giving: After all McK has offered me, it is important to give back.
Favorite part about McK: I love the size of McKendree.  As a small school it helps with intimacy inside the classroom and with friends and activities outside the classroom.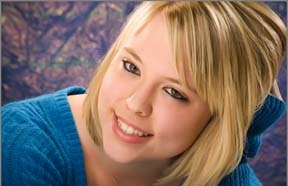 Victoria Peters
Hometown: Staunton, IL
Major: Sociology w/ emphasis in Criminal Justice
Why I am giving: As a scholarship student, I feel blessed to be on the McKendree campus.  By giving back, I feel that I am making my mark for future students like me.
Favorite professor: Dr. Neil Quisenberry.  He is such a big part of why I want to pursue Sociology.  He's there for advice through every outlet that's available.  He gives students room to express their opinions and allows group discussions, which I initially didn't like, but now I look forward to it the most!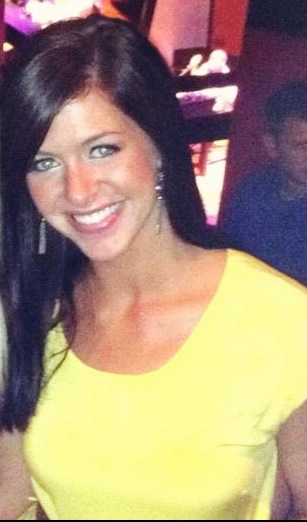 Holly Weathers
Hometown: Nashville, IL
Major: Organizational Communication - Marketing & Sales
Why I am giving: I have come to understand the importance of giving back to my alma mater from working in the Development Office at McKendree and participating with the bi-annual phonathon.
What will you miss: I will miss my McKendree family the most, and just being a college kid!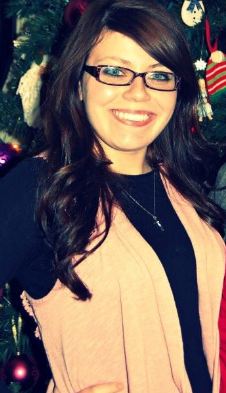 Whitney Laur
Hometown: Scheller, IL
Major: Business Management
Why I am giving: To give back to McKendree for all that McKendree has given to me!
Advice: Definitely get involved on campus, even if it is only in one thing.  You meet so many people that way.
Dani Smith
Hometown: Smithton, IL
Major: Elementary Education
Why I am giving: I am giving to SCG because I know the importance of giving back to your alma mater.  I've seen this first hand working in the Alumni House since my freshman year.
If I could do one thing different: I would try to be a little more involved.  I'm a member of a few organizations, but being involved in more would have enhanced my McK experience.
LaTia Jefferson
Hometown: Belleville, IL
Major: Computational Science w/ a Math Focus
Why I am giving: After working as a phonathon caller, I realized that tuition doesn't cover many of the costs that go into funding a university.  Donations are one of the best ways to support your alma mater, and I would like to help keep McK strong.
What will you miss: Doing summer research programs recommended by Dr. Pokorny.  I've been able to travel and live in Massachusetts and Florida throughout the past two years, and without McKendree I wouldn't have had these opportunities.
Kali Fry
Hometown: Jacksonville, IL

Major: Athletic Training

Why I am giving: I am giving to the SCG to help seniors realize that their brief but exciting time at McK wouldn't be possible without those who give back.

Favorite professor: My favorite professor would be Dr. Tami Eggleston. She is so enthusiastic about what she does! She knows how to relate to her students in a way that most teachers do not.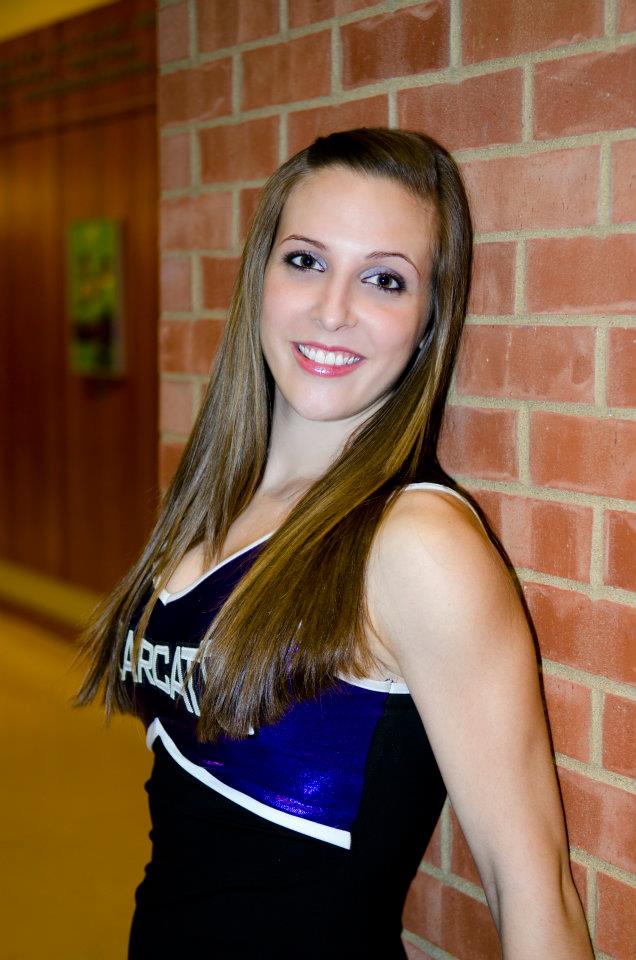 Katy Czerwonka
Hometown: Saint Jacob, IL

Major: Secondary Education (Biology)

Why I am giving: I want to give so that McKendree can continue to develop and support future Bearcats!

If I could do one thing different: I would have lived on campus all four years instead of just two. I love the family atmosphere of residence life.



The Senior Class Gift Committee is made up of graduating seniors who recognize the importance of annual giving and philanthropy at McKendree, and who are willing to serve as the liaison between staff and students. For more information, contact Vincent Piazza, Director of Annual Giving and Advancement Systems at vppiazza@mckendree.edu.