Dual Online MSN/MBA Degrees
 

 

 

Why an Online Degree?

Online degrees offers convenience so the working adult has the ability to further his/her education while balancing all that life demands.  Students that participate in an online program are held to the same high standards expected of the McKendree campus students.  An online degree offers you unlimited possibilities.

 

Why McKendree?

McKendree University provides outstanding student support services.  Each online student has an advisor that will provide assistance from application through graduation.  Tutoring and writing support services are available to all students.  McKendree University has been serving Southern Illinois and the St. Louis region since 1828.

 
 
 
 
 
 
 

 

 

 

Why a Dual Online MSN/MBA Degree?


The dual online MSN/MBA degree provides advanced financial expertise combined with the knowledge required with an advanced nursing degree.  As healthcare organizations become more complex, administrators seek individuals with the skills provided by both business and nursing.  The online MSN/MBA program fills the need for individuals desiring this combination of skill sets.

 

Format

This 60 hour dual online degree program can be completed in a full-time or part-time format.  Most courses are 8 weeks in length.  A few courses are 16 weeks.

 
 
 
 
 
 
 

 

 

 

Advancement Opportunities


 

 

DNP

PhD

 

Career Opportunities


 

 

Nurse Manager

Chief Nurse Executive

Chief Operating Officer

Chief Executive Officer

 
 
 
 
 
 
 

 

 

 

 

 

Application Process

Students interested in participating in the online MSN/MBA program must submit an online application for admission.  Students must meet entrance requirements for both degrees.  For additional information, please contact 1-800-BEARCAT, ext. 6576.

 

Interesting Classes

Nursing Infomatics


Nurse Manager Clinical Practicum


Legal Issues for Managers


Corporate Strategy & Leadership


Economics of the Firm

 

Tuition for the online Master of Science in Nursing program is $440 per credit hour.  All online courses have an additional $60 per credit hour fee.  Total cost is $500 per credit hour for the online MSN program.  The only additional fees will be for textbooks, a $79 Certified Criminal Background/Immunization Verification, and a $100 graduation fee.

 
 
 
 
 
 
 
 
 
 
 
 
 
 


   Next Steps

   Request Info.

 


   Support

 


   You Might Also
  Be Interested In


 


   Student
   Resources

 
 
 
 
 
 
 
 
 
 
 
 
 
 

 

 

 

 

 

Resources

 

Centers

 

Helpful Guides

Job Search & Interview Skills Guide

 
 
 
 
 
 
 
 
 
 
 
 
 
 
Only the amount that will be paid by the employer can be deferred.  The entire amount will be subject to interest charges until the student's portion is paid.

A letter from the employer stating that the employee is eligible for tuition reimbursement will be required each semester.  Depending upon the employer's tuition reimbursement requirements, a copy of the policy from the company may be sufficient.  This letter should be submitted to the Business Office.

The employer should make McKendree the payee (or at least the co-payee) on the check.

Deferment period will terminate 30 days after the date grades are issued.

The balance will be subject to interest charges if payment is not received within 30 days from the date grades are issued.

Follow these steps to have your eligibility determined for all financial aid including loans:
Complete a FAFSA (Free Application for Federal Student Aid) at

http://www.fafsa.ed.gov

.  You will be using the previous year's Federal Income Tax forms.

List McKendree University on the FAFSA.  McKendree's school code is 001722.  ISAC will then send you a letter indicating your eligibility for any State Aid.  You may be eligible for State Aid even though you are not eligible for Federal Aid.  Please file your FAFSA as soon as possible.  State budget limitations at times cause funding shortages.  (The reference to 'State Aid' is implied for only those students residing in Illinois.)

You will receive a SAR (Student Aid Report).

Once the student has registered for classes, McKendree's Office of Financial Aid will review your SAR to determine your eligibility.  There may be additional paperwork to complete at this time.  The Office of Financial Aid will notify you of what is needed.  Once all documentation is received, an award letter will be prepared and sent to you.

To check on the status of your FAFSA you may call:  1-800-433-3243.
Required Course of Study Requirements
Core nursing courses required of all online MSN students
NSG 500  Research Inquiry and Utilization in Healthcare  4 credits
NSG 501  Policy, Economics, and Organization in Healthcare Delivery Systems  3 credits
NSG 502  Ethical Issues  2 credits
NSG 503  Health Promotion/Disease Prevention  2 credits
NSG 504  Cultural Diversity in Healthcare Populations  3 credits
NSG 505  Professional Role Development  2 credits
NSG 600  Theories and Principles of Nursing Management  3 credits
NSG 601  Nursing Informatics  3 credits
NSG 605  Nurse Manager Practicum and Seminar  2 credits
NSG 613  Scholarly Project  2 credits
NSG 619  Nurse Manager Practicum with Business Application 1 credit
NSG 620  Nurse Manager Clinical Practicum  3 credits
MBA 621  Accounting for Managers  3 credits
MBA 622  Economics of the Firm  3 credits
MBA 623  Business Research Methods and Applications  3 credits
MBA 625  Legal Issues for Managers  3 credits
MBA 631  Corporate Finance  3 credits
MBA 641  Electronic Commerce 3 credits
MBA 642  Customers and Competitive Advantage  3 credits
MBA 652  Organizational Behavior  3 credits
MBA 653  Stakeholder Management and Ethics  3 credits
MBA 661  Corporate Strategy and Leadership  3 credits
Students who have not completed undergraduate course work in business may acquire the necessary knowledge as part of their MBA studies at McKendree University.  A set of four foundation courses provide students with broad introductory knowledge in key subject areas of business.  The School of Business advisor will determine the need for the following course work:
MBA 501  Foundations of Accounting and Finance  3 credits
MBA 502  Economics for Managers  3 credits
MBA 503  Marketing and Management Concepts  3 credits
MBA 504  Quantitative and Statistical Tools  3 credits
While there may be some overlap of these courses and the courses of the graduate curriculum, these requirements must be satisfied before the student begins his/her third course in the MBA curriculum.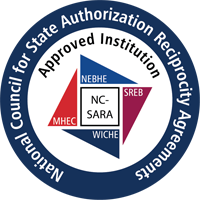 I'M Possible with McKendree Online.  Apply Online!