Flexible Course Format, Program Requirements & Evaluation of Transfer Credit
Flexible Course Formats for Online Degrees
Online classes are delivered using the course management system BlackBoard. All online courses are offered over an eight week period. Many students choose to take two courses during each eight week session.
Program Requirements for Online Degrees
McKendree University requires a minimum of 120 credit hours for degree completion. 40 hours must be at the 300 or 400 level and a minimum of 30 hours with McKendree. Students must fulfill the general education requirements.
Evaluation of Transfer Credit
McKendree University gives careful consideration to your previous coursework and will transfer in as many credits as possible. Courses are individually evaluated to determine which are transferable and what requirements have been met. Transcripts will be evaluated by the Office of Academic Records and the Division Chair of the department.

Official evaluations are completed once you have been admitted to McKendree University. McKendree Online staff can provide you with an unofficial evaluation at your request. Please note the following:


Only courses with a letter grade of 'C' or better may be accepted in transfer. Pass/fail courses will not be accepted.

At least 120 credit hours are required for graduation, 30 of which must be from McKendree.

You may receive a maximum of 90 credit hours in transfer from a regionally accredited institution, including credit for military experience (with transcripts), CLEP, AP and DANTES.

Proficiencies earned at other institutions are not accepted.

Send transcripts to:
McKendree University
McKendree Online
701 College Road
Lebanon, IL 62254
Admission to Online Degrees

Recruiter for Online Programs
121 Merrill Street, Lebanon, Illinois
(618) 537-6898
ejgraham@mckendree.edu
Student Support for Online Degrees

Senior Student Services Specialist for External Programs
121 Merrill Street, Lebanon, Illinois
(618) 537-6427
lkbrachear@mckendree.edu

Student Services Specialist
121 Merrill Street, Lebanon, Illinois
(618) 537-6507
cjfairlie@mckendree.edu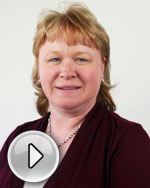 Melissa Meeker, Ed.D.
Dean of McKendree Worldwide
121 Merrill Street, Lebanon, Illinois
(618) 537-6834
(618) 791-8003 (cell)
mlmeeker@mckendree.edu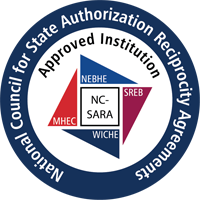 Continue Your Story  Apply Today!