Faculty

Donald E. Fouts, Ph.D.

Dr. Fouts is director and senior fellow at the McKendree University Center for Higher Education Management. Throughout his career, he has been active in public and private higher education governance at both the state and national levels. Fouts served previously for twenty years as president of the Federation of Independent Illinois Colleges and Universities. He has also served on the boards of Southern Illinois University and the National Association of Independent Colleges and Universities, and as the private sector representative to the Illinois Board of Higher Education.

He has taught at Northern Illinois University and Western Illinois University and lectured at DePaul University, Loyola University and the University of Chicago. Most recently he served as professor and director of the Center for Higher Education and Organizational Change at Benedictine University.
J.W. Croft, Ph.D.

Dr. Croft is executive vice president of The Field Museum in Chicago, one of the world's leading research museums. The Field Museum conducts basic research in natural science and offers a variety of public educational programs that serve nearly 1.8 million visitors a year. He has more than 40 years of not-for-profit executive experience, including management, strategic and financial planning, administration, fundraising, and facilities and operations management.

A college faculty member for more than 25 years, he has taught graduate and undergraduate courses at National-Louis University, finance and management courses in the Ed.D. program in Higher Education and Organizational Change at Benedictine University, and currently teaches courses in finance and budget planning in the Center for Not-for-Profit Management at the Kellogg School of Management at Northwestern University.
John V. Hartung, Ph.D.

Dr. Hartung is a consultant with a notably broad background in higher education at both the state and federal levels. Most recently, he served as president of the Iowa Association of Independent Colleges and Universities, with responsibility for government relations, communications and member services. In that post, he worked to launch programs to boost student financial aid and reduce capital loan costs for institutions.

Hartung has also served at the federal level in various positions with the National Association of Independent Colleges and Universities, working most visibly in the 1990s to oppose government efforts to influence college curriculum through fiscal regulations.

Prior to his nearly 24 years with IAICU, Hartung served as vice president for institutional advancement at Simpson College and academic vice present and dean of the faculty at Dakota Wesleyan University. At DWU he served also as professor of education and track/cross country coach.

Anita Leach, J.D., LL.M.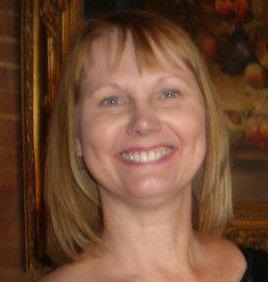 Ms. Leach teaches research and writing courses at McKendree University and is also the Assistant Director of the university's Writing Center. She recently developed a new Law in Higher Education course, which she will teach for the first time in October 2014. She previously taught Legal Research and Writing for Non-Lawyers at Southern Illinois University School of Law and has been a member of the Illinois Bar since 1999.

She served as an officer in the Air Force for over 20 years. While on active duty, she acquired extensive leadership experience in small and large organizations, as well as expertise in human resources; law; education and training; public speaking; legislative research and drafting; policy development and implementation; military readiness; and investigative methods.
Melissa Meeker, MAED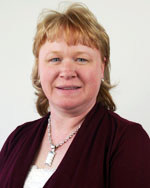 Melissa Meeker is the Associate Dean of Online Programs at McKendree University. She has over twenty years of admissions, enrollment management, and higher education experience. She is currently completing her dissertation with Northcentral University and her topic is the retention of online faculty.

Her previous degrees are in education and her passion is working with students.
Berta Meyer, M.S.

Professor Meyer is a human capital and business process strategist with expertise in designing and implementing professional and technical staffing strategies for global technology-based companies. Throughout her career she has been responsible for multiple projects requiring management of global internal and external resources. She has managed enterprise-wide programs and projects for companies like Motorola, Discover Financial Services, DePaul University, M&M Mars, and EMC Corporation.

Meyer has executive consulting experience in PeopleSoft, SAP, ERP solutions, business management strategies, succession, workforce planning, organizational effectiveness and internet-based business process reengineering.

With a passion for education and teaching, over the past twenty years she has taught at DePaul University and Benedictine University and currently serves as an adjunct faculty member at Roosevelt University. She has also served on the Society of Human Resources Management and the Employment Management Association.
Advisory Board

Elizabeth Adams
Executive Director, Office for Sponsored Research, Northwestern University

Coleen Burrus
Director of Foundation Relations, Northwestern University

Joseph Cipfl, Ph.D.
Dean, Graduate School, McKendree University

Deborah Edwards
Senior Vice President, Bank of America – Chicago

Janet Gibbs
Former Chief Financial Officer, Loyola University

John Hartung, Ph.D.
President, Iowa Association of Independent Colleges and Universities

Curtis McCray, Ph.D.
Former President, California State University – Long Beach

John T. O'Connell
John T. O'Connell Ltd.

Calvin Stockman, Ph.D.
President/CEO, The Growth Group, Inc.

David Strand, Ph.D.
President Emeritus, Illinois State University

Roy Wehrle, Ph.D.
Former Senior Fellow, Institute of Politics, Harvard University

Tom Wolf
Executive Director, Energy Council, Illinois Chamber of Commerce