Global Studies
Global Studies is an interdisciplinary major that studies the world as an interacting human community, including:

•   The movement of goods
•   The migration of people
•   The spread of technologies
•   The mixing of cultures

Today's global world leads to such interdependence that the greatest issues faced by humanity – climate change, economic stability, disease, terrorism, hunger, poverty, war and conflict, etc. – require global solutions. The Global Studies program focuses on these processes and problems.

Major Tracks

Bachelor of Arts in Global Studies
Students in the Global Studies program study how the world works now that it is a very small place.

A minor in Global Studies is also offered.

Program Highlights
McKendree's study abroad program includes opportunities at over 80 universities around the world. Courses taken abroad can fulfill global studies major requirements.
Academic Opportunities
You'll have numerous internship opportunities, as well as the opportunity to gain valuable experience conducting research with faculty members and presenting papers at national academic conferences. The major culminates with a capstone course in which students write a senior thesis and present it in a seminar setting.
McKendree has had a Model UN program for over 40 years. An ideal extracurricular activity for global studies majors, the program offers you opportunities (and scholarships) to participate both as a delegate in college level simulations and to chair committees in our on-campus program for area high schools.

Employment

Career opportunities for students with global studies degrees include international organizations, international business, economic development, international law, human rights, humanitarian groups, health, the environment, mass communication and a wide variety of government agencies.

Meet the Faculty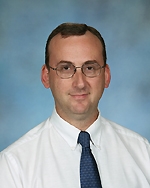 Brian Frederking, Ph.D.
Professor of Political Science
Piper Academic Center 204
(618) 537-6913
bfrederk@mckendree.edu